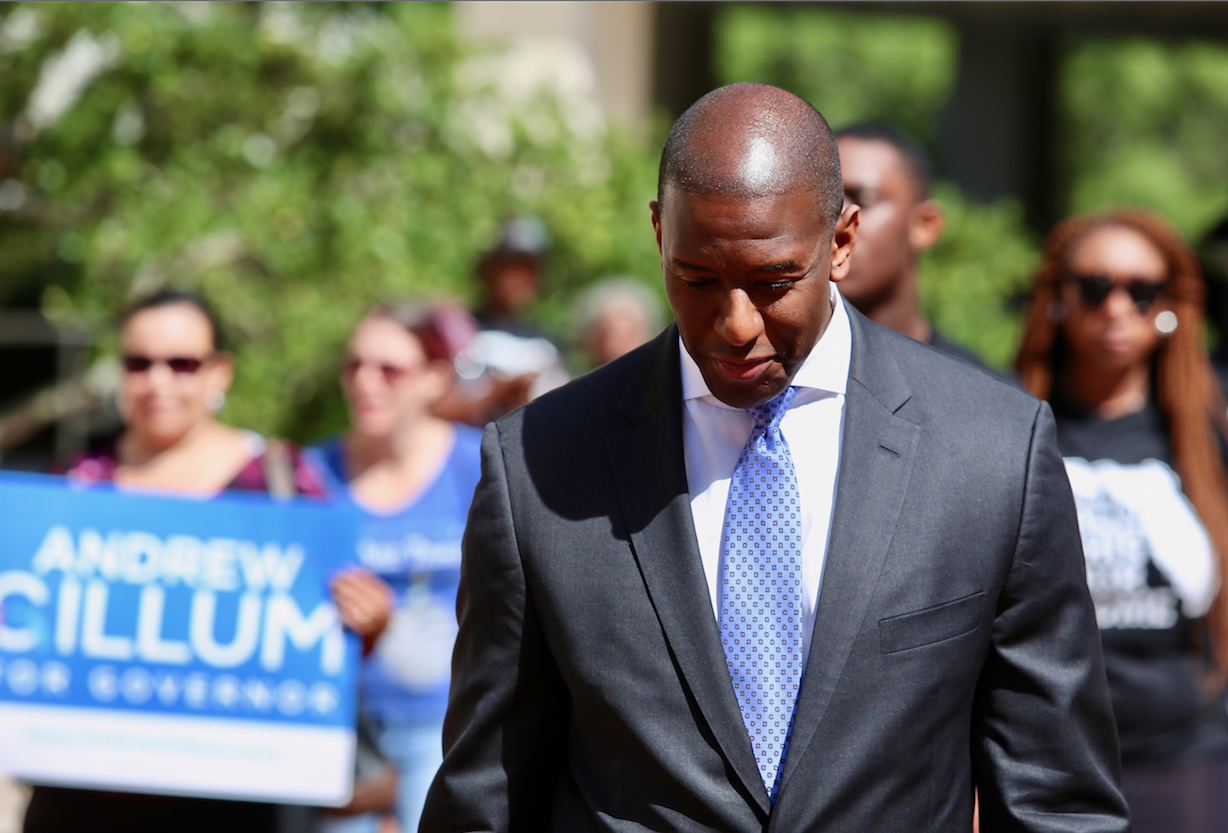 Former Tallahassee Mayor will be 'resident fellow' after historic run
Last year's Democratic gubernatorial nominee Andrew Gillum will be a resident fellow at Harvard Kennedy School's Institute of Politics.
The school announced ten resident and visiting spring semester fellows on Thursday.
Gillum, the former Tallahassee mayor who lost to Republican Gov. Ron DeSantis, is joined from Florida by former Republican U.S. Rep. Carlos Curbelo, who lost his South Florida seat last year. 
Among the visiting fellows is former U.S. Sen. Heidi Heitkamp, a Democrat who lost her North Dakota seat in 2018.
The Harvard Kennedy School said resident fellows "immerse themselves into the Harvard community."
"They reside on campus, mentor undergraduate students, hold weekly office hours, and lead an eight-week, not-for-credit study group on a particular subject according to their experience, interests, and expertise," the school said.
Institute of Politics Director Mark Gearan said the fellows program is a fundamental component of the Institute's mission.
"We are eager to bring together this extraordinary group of fellows who will provide students with the opportunity to learn from their experiences running for office, building grassroots advocacy campaigns, and making public policy," Gearan said.
Gillum in late August became Florida's first major-party, African-American nominee for Governor after his upset victory in a five-candidate Democratic field.
Gillum months later lost to Republican Ron DeSantis by 32,463 votes out of over 8.2 million cast for the Governor's race.