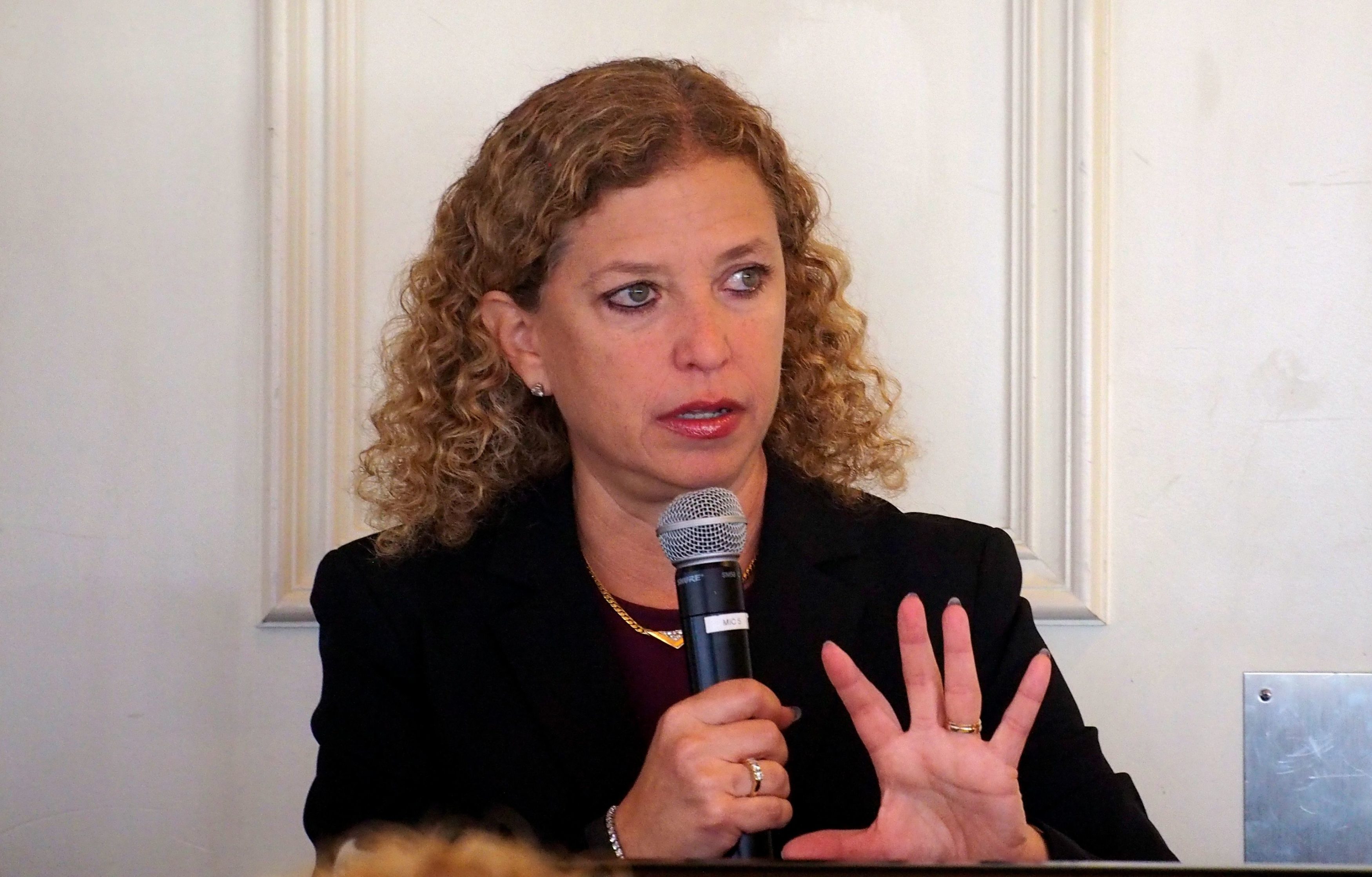 Congresswoman says organizers haven't denounced Louis Farrakhan comments
U.S. Rep. Debbie Wasserman Schultz of Florida's 23rd Congressional District now says she will not join this weekend's Women's March in Washington, D.C.
That's due to criticism by Wasserman Schultz of the march's leaders for failing to sufficiently denounce anti-Semitic comments from Nation of Islam leader Louis Farrakhan.
"Today, sadly, I must walk away from the national Women's March organization, and specifically its leadership," Wasserman Schultz said in a USA Today op-ed.
"While I still firmly believe in its values and mission, I cannot associate with the national march's leaders and principles, which refuse to completely repudiate anti-Semitism and all forms of bigotry. I cannot walk shoulder to shoulder with leaders who lock arms with outspoken peddlers of hate."
Reports over the last year have detailed the association between some of the Women's March leaders and Farrakhan.
Women's March Co-Chair Tamika Mallory appeared at a Saviours' Day speech in February where Farrakhan alleged that "Jews have control" over several government agencies. He also ripped into the "Satanic Jew."
Other national co-chairs such as Linda Sarsour and Carmen Perez spoke at a 2015 event organized by Farrakhan. Sarsour has denied she ever met Farrakhan, however, and claimed only Mallory has attended a Farrakhan speech.
"With anti-Semitism and white nationalism apparently on the upswing in America and globally, the associations that Sarsour, Perez and Mallory have had with Nation of Islam (NOI) leader Louis Farrakhan have been most troubling," Wasserman Schultz wrote.
"It should not be difficult to condemn this hate speech and the person who constantly voices it."
Farrakhan has a long history of anti-Semitic comments. When confronted in an interview this week on The View, Mallory said she doesn't agree with the sentiments, but stopped short of saying her condemned them.
Co-president Bob Bland went a bit further, saying, "The Women's March unequivocally condemns anti-Semitism, bigotry, transphobia…We condemn any statements of hate."
Wasserman Schultz, who is Jewish, says without a clear rebuke of Farrakhan, she will instead join a local march whose leaders "have distanced themselves from those national Women's March leaders who still ally with bigotry."
The move by the Florida congresswoman echoes efforts by organizations to distance themselves from the national Women's March. EMILY's List, a group committed to electing pro-choice women to Congress, has pulled out as a sponsor of this year's event. The Democratic Party did the same due to the Farrakhan controversy.
"Faced with two choices, staying silent while refusing to join the national march, or speaking out, I choose to speak out," Wasserman Schultz said.
"Women have been forced to stay silent for too long, and we must demand the same principles from our movement as we do from our society. We must fight oppression and bigotry in all its forms.
"Otherwise, what — or who — are we marching for?"