When I see a tweet starting with (insert name) Obama/Scott/Nelson/Trump/Hillary is an idiot/moron/jackass, I scroll past it pretty quickly.
With internet trolling at an all-time high — hate, criticism, name-calling — you might as well just skip it.
So many voices cry out to be heard online, and we need some rules of engagement to navigate the cyber-mess out there.
From my experience, ignoring those types of messages and unfollowing repeat offenders is a plus. But that's not to say there are not a few interesting dialogues out there.
Who can forget Peter Schorsch versus Ice T?
Ice's minions flipped out because Peter disagreed with the Iceman on his approach to holiday gift giving. I too disagree with Mr. T about his "rule."
It's all on Twitter if you'd like to check it out.
For those unfamiliar, it started with three simple words: "Delete your account."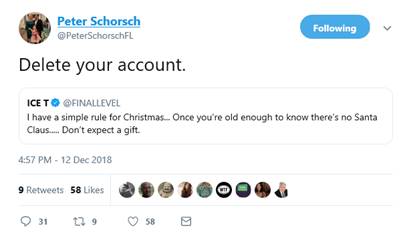 What Peter DID NOT say was "you're an idiot."

This is a splendid example of standing up to a digital Grinch, aka Ice T.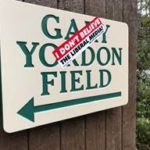 Next is the sporting complex in North Florida named after a former elected official, TV host and political guru Gary Yordon.
Gary has a troll countermeasure — ranking him as a master.
Yordon was recently confronted by a ranter via Facebook, which I captured in full for your convenience.
It's a bit long but provides such a solid dialogue, ending on a nice note. I thought it's worth a share.
This conversation began over a field sign vandalized by someone, who put a bumper sticker on it, which Gary shared.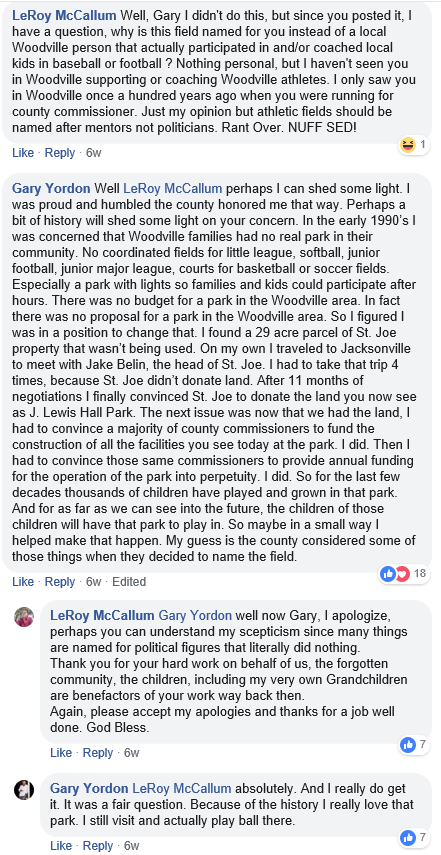 I hope you enjoyed that; I certainly did.
Kudos for both parties remaining civil and (to LeRoy's credit) it remained a PG-rated rant — no direct name-calling.
In contrast, consider the feedback I received from a recent column provided below.
I wrote an opinion column in which a reader didn't agree with my thoughts. They preceded to call me an idiot.
Isn't this what you are taught not to do on Day One of kindergarten? (Maybe it was Day Two … followed by drawing seagulls with the letter M and covering my hands in Elmer's Glue — good times at First Presbyterian.)
One simple rule: If you don't agree with someone, don't call them names.
Returning to the story, I was also called a "fear monger," "fake news reporter," and they even got in the poop emoji. (I do like that GIF, though. Well done.)
I guess he (or she) felt the need to lash out at a stranger just … because?
Yes, I can handle criticism, but name-calling is bullying pure and simple. Would this unknown person bang on my office door and call me a "fear-mongering idiot" to my face?
Maybe, but unlikely.
If your cyber-manners don't remotely mirror your real-life manners, you are doing it wrong.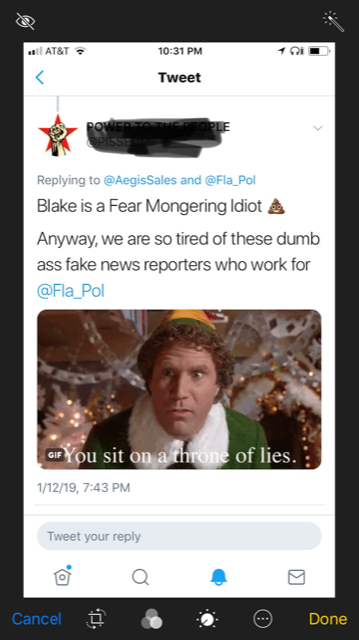 This brings me to today's message one of understanding (a little hokey, right?)
There will always be two sides (or more) to every issue. No matter how one might critique, judge, provide feedback etc., it will be absorbed by the masses and you will be classified accordingly.
Isn't there enough anger in the world? Wouldn't a nice dialogue — and presenting the facts — be preferable to a name-calling contest?
Online debate and name-calling can escalate quickly; if you see actual hate/stalking on the web, report it to the platform on which it occurs.
As for threats to celebrities, politicians and all of us — it needs documentation. Lawmakers recognize this as a legitimate issue and have put in place cyberbullying laws.
However, most cyberbullying measures (for now) apply only to children and students. Perhaps our government assumes adults will behave … like adults. (Go figure.)
Nevertheless, we will probably see more legislation as name-calling, stalking and general bad behavior continues and grows.
Future trolls take note; none of the above examples break the law — Ice T's followers are not going to be reading SUNBURN, and Gary and LeRoy are probably playing in the park right now.
And the comments to my opinion piece? That's just tacky (and anonymous, too). It's funny how people are quick to insult someone when their real name is not in use.
Maybe one day, social media will enact a "Troll Toll?"
Is that what Danny DeVito sang about in "It's Always Sunny in Philadelphia?"
This concludes my positive rant against ranting. Thanks for reading.
I hope all of you have an awesome, prosperous and healthy 2019.
___
Blake Dowling is CEO of Aegis Business Technologies. He can be reached at dowlingb@aegisbiztech.com.