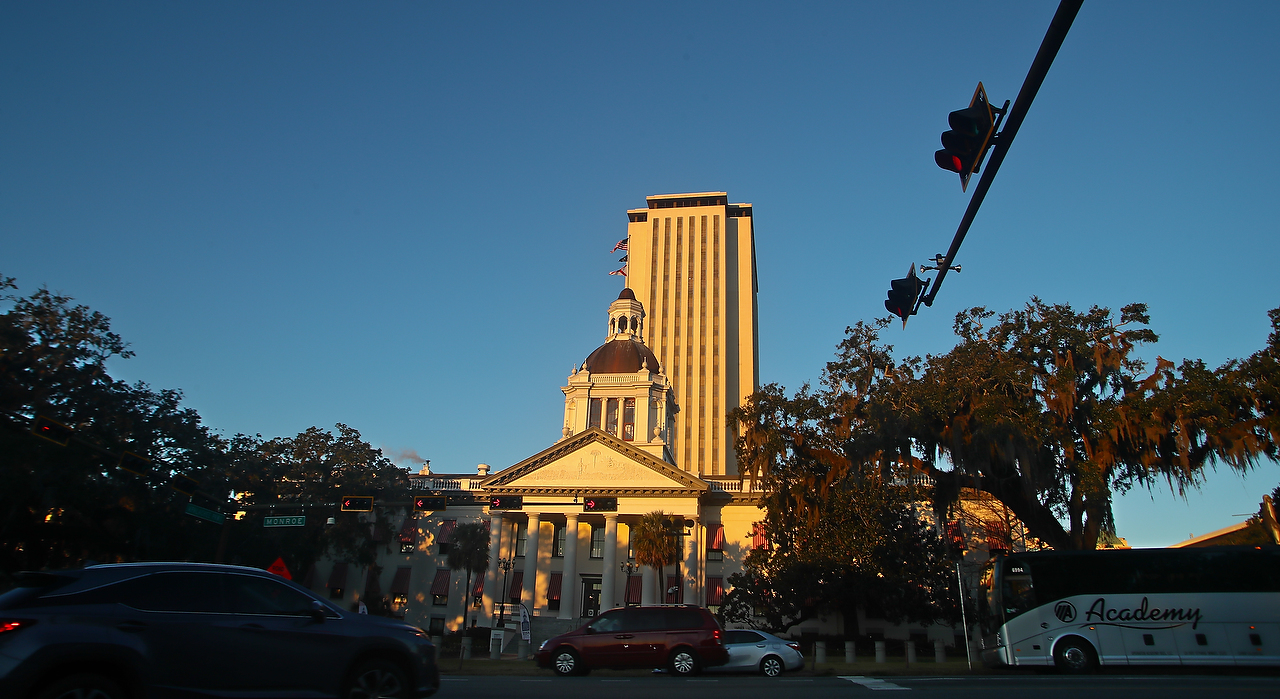 Our daily dispatch from the fourth floor.
Sixty Days — A prime-time look at the 2019 Legislative Session
The Last 24
Good Wednesday evening. Criminal justice reformers were steeled by an announcement that Florida lawmakers would try to enact their own version of a sentencing overhaul. Also, a bill allowing front-yard vegetable gardens began its climb up the legislative hill (all that's missing is former state Rep. John Wood stalking the halls of the Capitol, yelling "Liberty!"). And a business owner behind video games that play like slot machines hinted she may be in Tallahassee this Session to push a bill to legalize the games. Hey, just never bet against Sixty Days. Here's your nightly rundown.
Bringing it home: Policymakers in Florida will attempt to pass their own version of a recent federal criminal justice overhaul.
Stopping the violence? Two Democratic lawmakers are trying again with bills to ban the possession or sales of assault weapons.
Green thumbs-up: A bill protecting homeowners' right to have vegetable gardens in their front yards cleared its first hurdle.
Spinning reels: The appeal over "pre-reveal" games is dead, but an interested party behind the games could return to push a bill allowing them.
Don't look up: An appeals court sided with lawmakers who killed a lease for office space where state employees worked under ceilings that hid mold and bat poop.
Expensive gunk: Algal blooms cost Florida $17.3 million in emergency funding last year, lawmakers were told.
Just say no … to discrimination: Florida's first openly lesbian lawmaker believes this is the year for LGBTQ protections to pass.
The blacklist: State Board of Administration officials have cleared the way for Airbnb to be registered as a "Scrutinized Company that Boycotts Israel."
Quote of the Day
"I think we're going to have a pretty big announcement tomorrow (Thursday) about the president helping out there, which is going to be phenomenal. So, stay tuned." — Gov. Ron DeSantis, hinting at post-Hurricane Michael federal assistance.
Bill Day's Latest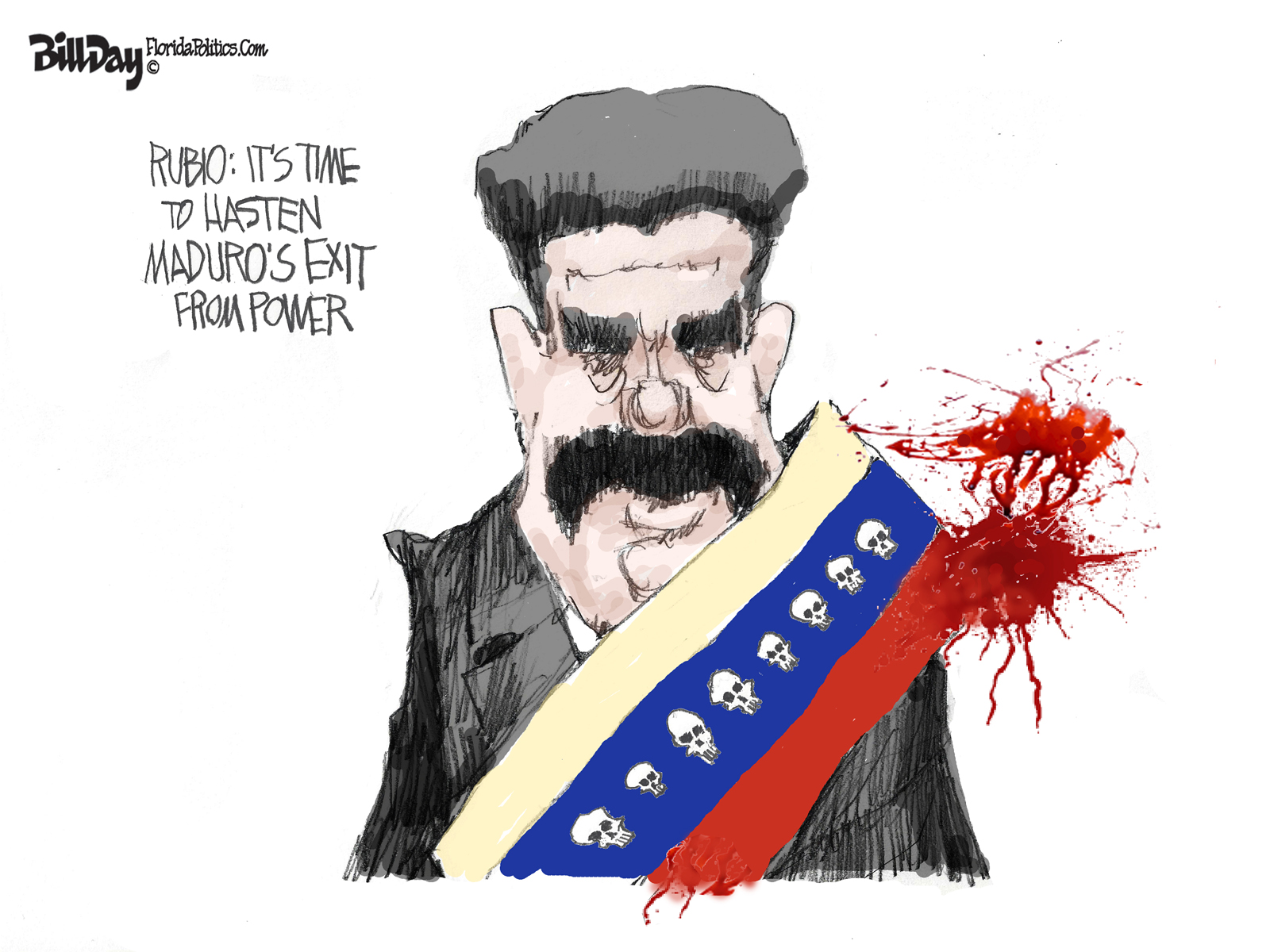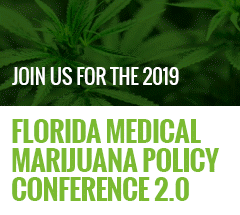 3 Questions
State Sen. Bill Montford last week filed a bill (SB 384) that would allow a caregiver to administer medical marijuana to a "qualified patient" in Florida schools. We caught up with Montford, a Tallahassee Democrat, to see why he filed the legislation.
FP: What's the bill about?
Montford: It's a clarification of this issue. In other words, if you have a teacher that legitimately needs medical marijuana, or if you have a student, how is that administered? Is it illegal for them, for teachers or other staff people, to help the student with the medical marijuana?
FP: Is there a current problem with administering the drug in schools?
Montford: Not yet. But (there) will be. We know because obviously there will be an increase in the use of medical marijuana. One way or another, it's going to show up in the schools, no matter what we do up here. So this is an issue for which we're just trying to get ahead of the game.
FP: Do you think Gov. DeSantis would sign the legislation if it passes?
Montford: Obviously on medical marijuana, (DeSantis) seems to be moving in the right direction, from my standpoint. I believe it won't be long before we'll have students and perhaps other employees in the school system using medical marijuana, so we need to know how (to) deal with it.
Lobby Up
A new Governor brings a new slate of in-house lobbying registrations.
Here's the list of the staffers repping Gov. Ron DeSantis for his first Legislative Session in the job, including a score of career public servants and a handful of the Guv's top-level appointees.
Senior staffers signed up to ply the Legislature include Cabinet Affairs Director Roger Beaubien, Lt. Gov. Chief of Staff Alejandro Garcia, Planning and Budgeting Director Cynthia Kelly, Policy Director Chris Spencer, Legislative Affairs Director Stavroula Kopelousos, Director of Appointments Makenzi Mahler, Executive Staff Director Diane Moulton, Governor's Attorney Nicholas Primrose and last but not least, Chief of Staff Shane Strum and his deputy, Michael Blair.
The slate of analysts who'll be presenting facts and figures features Ashley Apthorp, Kristen Atchley, Frances Coyle, Morgan Helton, Azhar Khan, Tommy Maggitas, Samantha Mims, Tashiba Robinson, Tyler Russell and Julie Vickers.
Finally, the roster of policy coordinators helping out the DeSantis administration: Kimberly Cramer, Sara Cunningham, Laurie Grasel, Mark Kruse, Michael Milnes, Sharon Tondee and Mary Beth Vickers.
Breakthrough Insights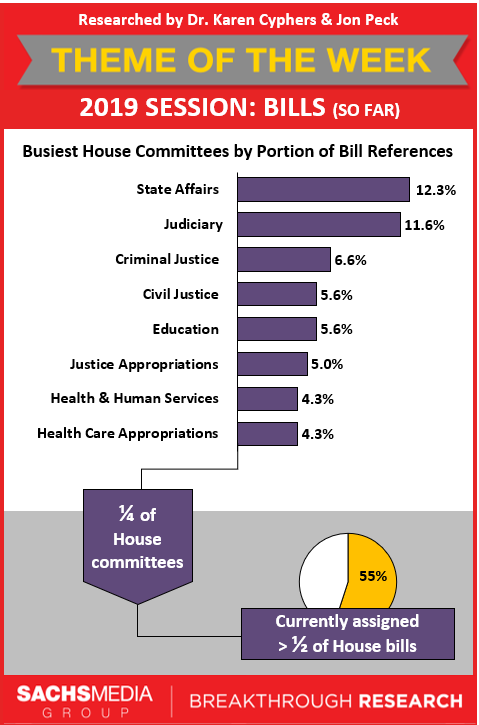 The Next 24
Gov. Ron DeSantis and state Cabinet members will hold a conference call to discuss the appointment of an executive director of the Florida Department of Veterans Affairs. DeSantis has backed state Rep. Danny Burgess, a Zephyrhills Republican, for the post. That's at 9 a.m., public access in the Cabinet meeting room at The Capitol.
The House Children, Families & Seniors Subcommittee will receive a presentation about the Department of Children and Families' response to Hurricane Michael. That's at 9 a.m., 12 House Office Building, The Capitol.
The House Civil Justice Subcommittee will receive a presentation from the Florida Commission on Access to Civil Justice, which was created by Supreme Court Justice Jorge Labarga to increase access to civil courts. That's at 9 a.m., 404 House Office Building, The Capitol.
The House Gaming Control Subcommittee will discuss gambling revenues. That's at 9 a.m., 212 Knott Building, The Capitol.
The House Higher Education & Career Readiness Subcommittee will receive presentations about performance funding in the state university system and the state college system. That's at 9 a.m., 306 House Office Building, The Capitol.
The House Oversight, Transparency & Public Management Subcommittee will receive a presentation by Secretary of State Mike Ertel about election litigation in 2018. That's at 9 a.m., Morris Hall, House Office Building, The Capitol.
The House PreK-12 Appropriations Subcommittee will receive a presentation about the Florida Education Finance Program, which is the main funding formula for public schools. That's at 9 a.m., Reed Hall, House Office Building, The Capitol.
The Florida Transportation Commission will hold a conference call at 10 a.m. Call-in number: 1-888-585-9008. Code: 312683122.
The Florida Supreme Court is scheduled to release its weekly opinions at 11 a.m.
The Joint Legislative Budget Commission will consider pumping an additional $25.3 million into the Bright Futures scholarship program amid higher-than-expected student participation this year. That's at 11:30 a.m., 212 Knott Building, The Capitol.
The Joint Administrative Procedures Committee will consider rules about the state's medical marijuana system. That's at 1:30 p.m., 404 House Office Building, The Capitol.
The Joint Legislative Auditing Committee will receive overviews of the Office of the Auditor General and the Office of Program Policy Analysis and Government Accountability. That's at 1:30 p.m., 110 Senate Office Building, The Capitol.