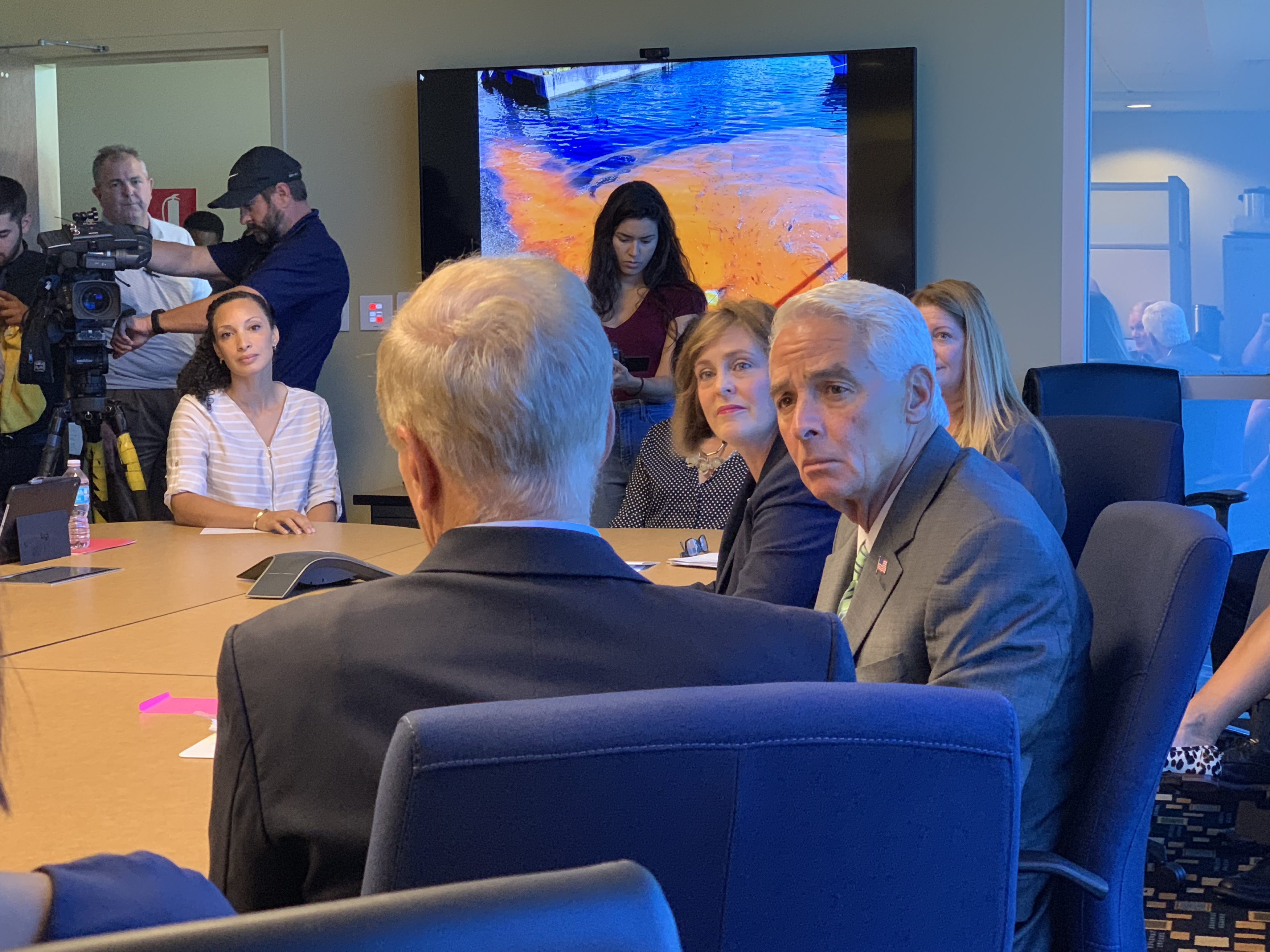 The Congress members will discuss how the shutdown is affecting airport workers.
Congress members Kathy Castor and Charlie Crist plan to meet with federal workers at Tampa International Airport Tuesday to discuss how the partial federal government shutdown is affecting them.
More than 800,000 federal workers across the nation are either furloughed or working without pay during the shutdown including about 700 who work at the airport.
Airport workers for the Transportation Security Administration, U.S. Customs and Border Protection and the Federal Aviation Administration are considered essential workers and are required to continue their duties despite the shutdown blocking payroll payments.
Castor and Crist, both Democrats, want to shine a light on how middle-class workers are being negatively affected during the shutdown and will call on Congress and President Donald Trump to pass a bill that would reopen the government and revive workers' stalled paychecks.
This week marks the second full week workers are going without pay and Tuesday's news conference will mark exactly one month since the shutdown began.
Despite a bill passed in Congress, the Republican-controlled Senate has declined to pass the measure in its chamber and Trump has signaled he would veto it anyway because the spending bill did not contain $5.7 billion for his border wall and other humanitarian aid at the U.S./Mexico border.
Congressional Democrats want to pass a bill without substantial funding for a wall and continue immigration reform negotiations once the government is reopened.
The news conference is at 10:30 a.m. at the main terminal in front of the airport Marriott hotel.
Representatives from various unions representing affected workers will also speak.
Community efforts are already underway to help locals federal workers affected by the shutdown including food drives at the airport and free bus passes from the Hillsborough Area Regional Transit Authority. 
Still, many of the workers are lower wage employees and are having a hard time absorbing the financial burden of continuing to go without a paycheck.