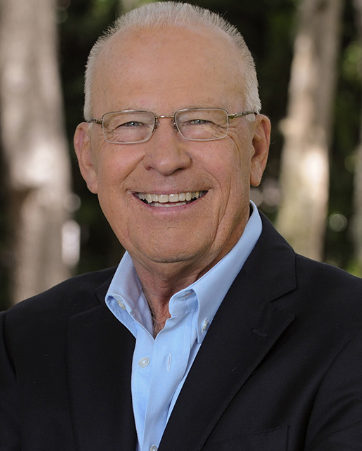 It's easy to say "cut the budget!" Reality is different
David Straz is an accomplished man who wants to be the next Tampa Mayor. I don't think he makes rash statements for shock value. I assume he talked about making deep cuts to the city budget because that's what he means to do.
Talk is cheap, but running a city the size of Tampa isn't.
It's easy to campaign on "CUT THE BUDGET!" It's different when you're actually in the Mayor's chair.
Fellow candidate Harry Cohen blasted the proposal as "nothing short of devastating" if it were to happen, which it won't.
As reported by Janelle Irwin Taylor of Florida Politics, the cuts would be about $100 million from the city's approximately $1 billion budget. She quoted Straz as saying his original comments, made at a recent candidate forum, were taken out of context.
"It is misleading to characterize what I said [as] 'cuts' or a 'pledge.' It would be more accurate to say I want to realign our priorities," he told her. "In one forum I did mention a specific amount of potential savings."
He said nothing would happen without an audit.
If it's context Mr. Straz wants, I know just the guy who can provide that. Long-serving Tampa City Councilman Charlie Miranda has worked with five Tampa mayors dating back to Bill Poe. He is a straight-shooter.
I asked what he thought about Straz's comments, and as always he had an answer.
"What I'm telling you has nothing specifically to do with Mr. Straz. It applies to all candidates. and I like them all," Miranda said.
"Whoever says they have a program and they're to cut this or that, don't tell me in riddles. Tell me specifically what you're going to do. We cut 700-odd city positions back when Pam Iorio was Mayor because we had to on account of the recession. We're barely back to where we were then, and the city has grown tremendously. There is no meat left on the bone unless you want to take out the marrow."
Cutting probably won't be an option for Tampa's next Mayor. That's why current leaders are exploring tax hikes. David Straz opposes that.
"We need about $3 billion for underground sewer lines," Miranda said. "We have water and sewer lines that are over 100 years old. We are going to experience about a 40 percent increase in population over the next 25-30 years and we have to be ready.
"Twenty-eight percent of our police cars are over 10 years old. And those cars have over 100,000 miles each. And after 2027, there is no more CIT (Community Investment Tax) money. Now, tell me exactly what you're going to do and what you want to cut."
That goes back to the audit Straz promised: "to look for waste and inefficiency."
Oh, audits.
"We have internal and external audits for everything we spend," Miranda said.
Straz's comments are not unusual on the campaign trail. Candidates forever have promised to trim the fat and shape up whatever government body they're running to lead.
There's a huge difference between rhetoric that becomes a sound bite that gets applause and actually making it work.
Making cuts that deep, Cohen said, "would require laying-off hundreds of employees in departments that are already struggling to meet their workloads."
Straz has been phenomenally successful in business. Being Mayor is a different animal. People outside politics often don't realize that a Mayor doesn't wave a magic wand to solve problems.
Like I said up top, these cuts won't happen. One department's "realignment," as Straz put it, is another's catastrophe.
There is no riddle about that. It's just a reality the next Mayor will face.