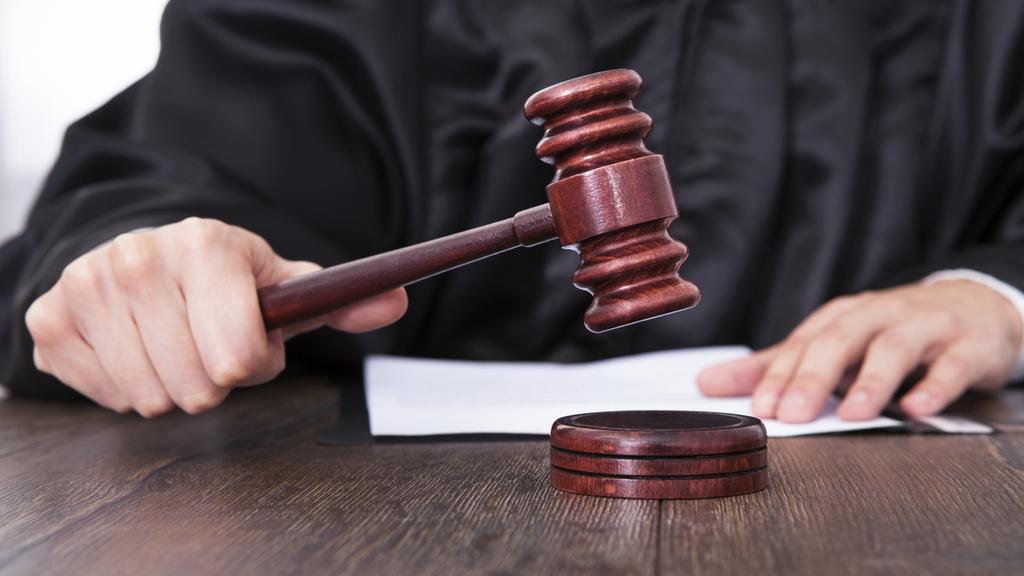 Gov. Ron DeSantis will ultimately make the selection.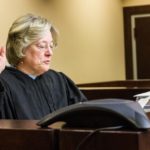 Nineteen people have applied to replace outgoing Circuit Judge Karen Gievers of Tallahassee, who faces mandatory age-related retirement this year.
Fred Dudley, a former lawmaker and Tallahassee attorney who chairs the 2nd Circuit Judicial Nominating Commission, released a list of names on Thursday.
The 2nd Judicial Circuit, headquartered in Tallahassee, covers Franklin, Gadsden, Jefferson, Leon, Liberty and Wakulla counties in north Florida. Circuit judges hear felonies, juvenile matters and civil claims over $15,000, among other things.
The position takes added significance in the capital, home of state government and the Legislature: Circuit judges also can grant special court orders, called writs, that force state officials to perform an action or prevent them from doing so.
The person replacing Gievers will ultimately be selected by Gov. Ron DeSantis under his judicial appointment authority.
Thursday's list includes the following applicants (information taken from The Florida Bar's attorney information site and personal LinkedIn pages):
— Alan Abramowitz, executive director of the Statewide Guardian Ad Litem (GAL) Office, the state's child-advocate program. He also has been a prosecutor and a public defender. This is his fourth application for a judgeship.
— Kevin Alvarez, a sole practitioner in Tallahassee.
— Jennifer Donahue, an Assistant Attorney General for Capital Appeals, a former Army JAG officer and a former assistant public defender.
— Eddie Evans, a longtime assistant state attorney in Tallahassee. Evans also has applied before for an appointment to the bench.
— Leon County Judge Stephen Everett.
— Lisa Barclay Fountain, a lawyer with the Sniffen & Spellman firm. She lost a runoff to David Frank of Leon County in November for an elected circuit judgeship.
— C. Ian Garland, a Senior Assistant Attorney General in the Complex Civil Enforcement Bureau of the Florida Medicaid Fraud Control Unit.
— Jason L. Jones, General Counsel to the Florida Department of Law Enforcement.
— Joseph P. Jones, a partner in the Berger Singerman firm's Tallahassee office, specializing in commercial real estate.
— Jill Baird Kowalski, an assistant city attorney for the City of Tallahassee.
— Alexis Lambert, an assistant general counsel in the Executive Office of the Governor.
— Anthony B. Miller, General Counsel to the Florida Agency for State Technology.
— Nina L. Moody, an assistant public defender in Leon County.
— Lance Neff, the state's Senior Assistant Attorney General over civil rights litigation.
— Ace Pedroso, magistrate for the 2nd Judicial Circuit. Magistrates hear cases and make findings of fact and recommendations to judges in the Family, Circuit Civil, Juvenile and Probate divisions.
— Frederick F. Rudzik, an attorney supervisor in the Department of Revenue.
— Gregory Scott Slemp, a Senior Assistant Attorney General over criminal and civil litigation.
— Amanda Wall, administrative magistrate for the 2nd Judicial Circuit.
— Suzanne Van Wyk, an administrative law judge with the Division of Administrative Hearings in Tallahassee. She lost an election this summer for Leon County Judge to Monique Richardson.
Dudley said his panel will next meet 9:30 a.m. on Monday, Feb. 4, at the law offices of Ausley & McMullen in Tallahassee to select applicants to interview.
Interviews will be held Thursday, Feb. 14, in Room 213 of the Leon County Courthouse Annex, 1930 Thomasville Road in Tallahassee.
Gievers' rulings often thwarted then-Gov. Rick Scott and the GOP-controlled Legislature. Her resignation is effective April 27, her 70th birthday. That's when she must step down because of a previously mandatory judicial retirement age of 70.
That has since been changed to 75 under a constitutional amendment, passed by voters last month. The increase in retirement age doesn't take effect till this July.
Judges who are appointed to fill a vacancy must stand for election at the next regularly set election as nonpartisans. They serve six-year terms.