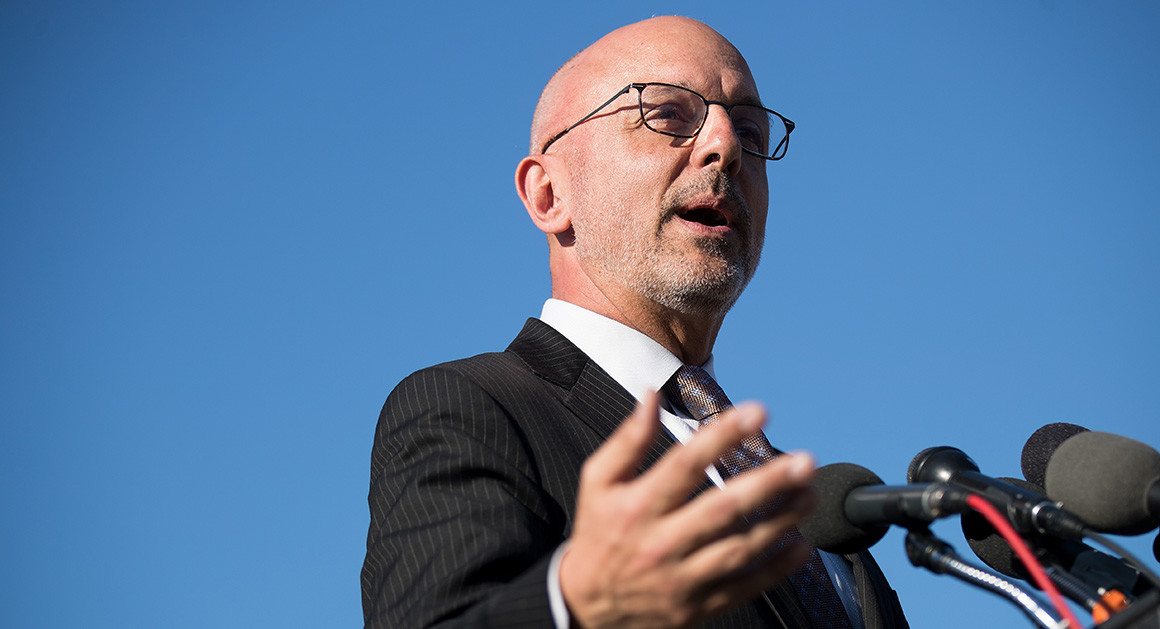 Robert Runcie canceled a meeting with parents of Parkland victims Thursday.
After Broward County Superintendent Robert Runcie unexpectedly canceled a meeting with parents of Parkland shooting victims, U.S. Rep. Ted Deutch invited Runcie to hold a town hall addressing concerns about school safety.
"I was disappointed by your decision to cancel the public forum on school safety scheduled for this evening," Deutch wrote in a letter to Runcie.
"As an alternative, I invite you to attend a town hall meeting at a time that is convenient for you and members of the Broward County School Board to discuss these important issues."
Runcie was invited by the parents to meet Thursday evening at Stoneman Douglas High School, where last year's shooting occurred. But due to reports that protesters were set to gather at the event, Runcie decided to cancel.
"Today, numerous threats of protests on social media created an unacceptable risk for students who will be attending events on campus tomorrow evening," said a Runcie spokesperson according to WLRN.
Deutch, who represents Florida's 22nd Congressional District, argued Runcie owed the public a chance to hear directly from him regarding school safety improvements as the anniversary of the shooting approaches.
"In recent months, I have spoken with many constituents, including families of victims of the tragedy at Marjory Stoneman Douglas High School, who have greatly anticipated an opportunity to have their questions answered and their voices heard in a public setting regarding efforts to secure Broward County's schools," Deutch said.
"They deserve an opportunity for meaningful engagement with elected representatives, school officials, parents, and other community members. A town hall meeting will give them this important opportunity."
Several parents of Parkland shooting victims have called on Runcie to resign. Three of those family members criticized Runcie and other school board members at a public meeting last month.
Sheriff Bob Gualtieri, who chaired the Marjory Stoneman Douglas High School Public Safety Commission, also says local officials have more work to do to shore up security. He testified in front of the Legislature Tuesday.
"Next month, we will mark one year since the tragic loss of 17 Eagles, and we will come together to help the survivors who were scarred both physically and emotionally to heal," Deutch added.
"As we move forward to face the challenges ahead, we must communicate with one another, work with one another, and rely on one another. I am committed to doing everything that I can to address any concerns that would prevent us from engaging in a community dialogue, and I look forward to working with you to find an appropriate venue and time for a town hall meeting."