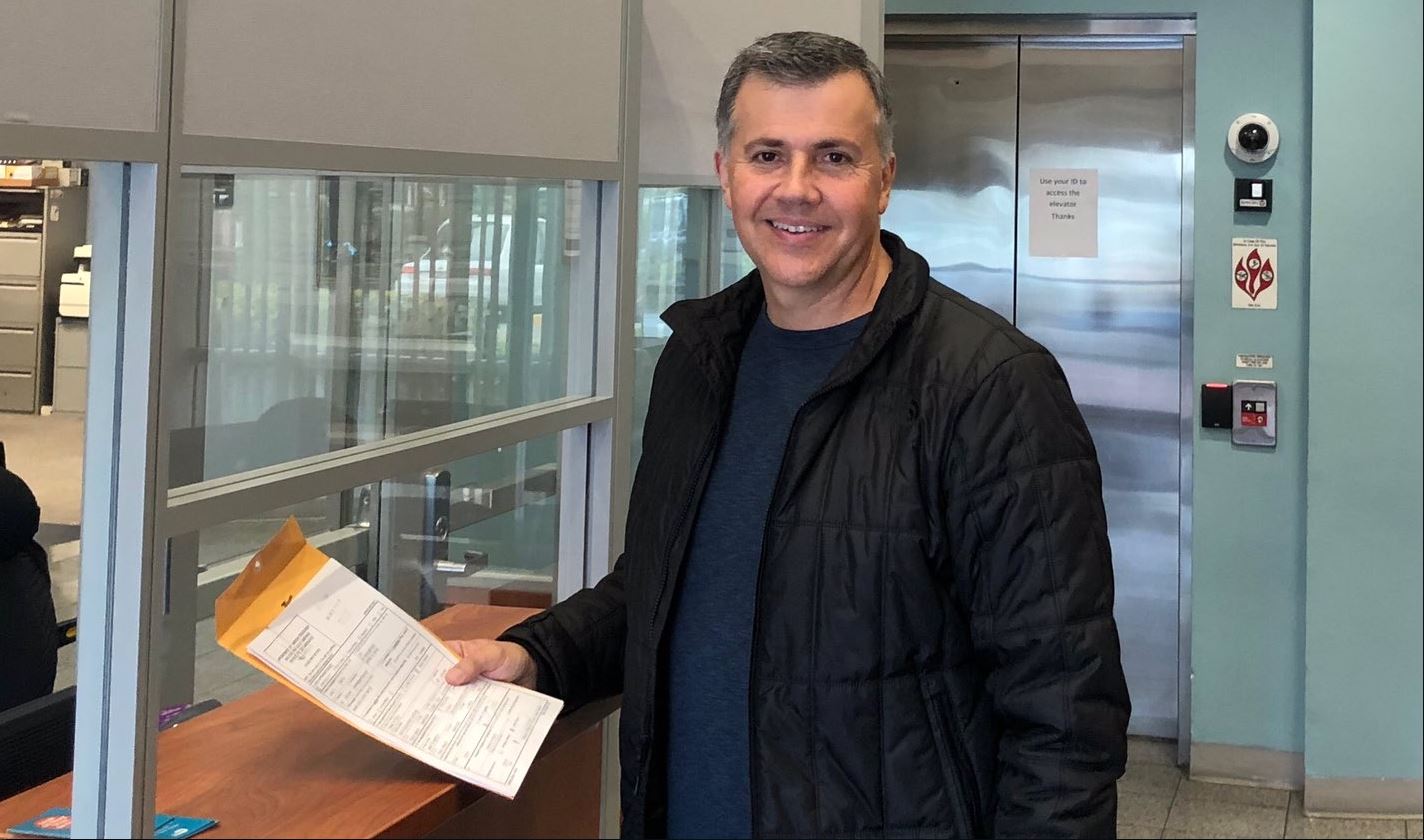 Mayor Carlos Gimenez is term-limited, setting up an open contest in 2020.
Former state Rep. and Miami-Dade Commissioner Juan Zapata made his run for Mayor official Monday, filing paperwork to run in 2020.
Mayor Carlos Gimenez will be term-limited in 2020, setting up an open contest for the county's top job.
So far, Zapata is the only candidate listed as an official candidate. But plenty of challengers, including former U.S. Rep. Carlos Curbelo and former Mayor Alex Penelas, have been rumored to be considering a run.
"It's time to get county government truly working for its residents and transform an antiquated government structure that fails to address the present and future needs of our community," Zapata said of his decision to file Monday.
Zapata served eight years in the state House, representing House District 119 from 2002 to 2010. He then spent one term as the County Commissioner from District 11 before deciding against a run for re-election.
Zapata made the decision to cede the race as polling showed a tight contest between he and eventual winner Joe Martinez. Zapata was hurt, in part, over a 2015 controversy where he used county money to pay for tuition at Harvard to pursue a Master's Degree.
Other commissioners had received taxpayer money for similar, but shorter, programs deemed to the beneficial to the district. The county's budget office approved his use of taxpayer funds, but Zapata eventually paid the money back after the arrangement was reported publicly.
The Colombian-born lawmaker was an advocate for immigration reform. He joined other conservative lawmakers in 2016 to push the nascent Donald Trump administration to adopt a comprehensive plan to increase border security while addressing the undocumented immigrant population inside the U.S.
More than two years later, following the longest government shutdown in U.S. history, those efforts have thus far not born fruit in Washington, D.C.
Zapata was also a critic of Mayor Gimenez. He accused the current Mayor of leaking the Harvard story and battled him for more police presence inside District 11. That could signal a shift from Gimenez' tenure should Zapata win in 2020.
"Zapata will focus on keeping our residents safe, protecting our environment, improving mobility, and addressing the inequality and affordability issues that exist in our community," said his campaign in a statement announcing Monday's filing.
"His broad public service experience, along with his reputation as a servant leader, positions him as the best choice for Mayor to bring about responsible prosperity and innovative solutions to Miami-Dade County."