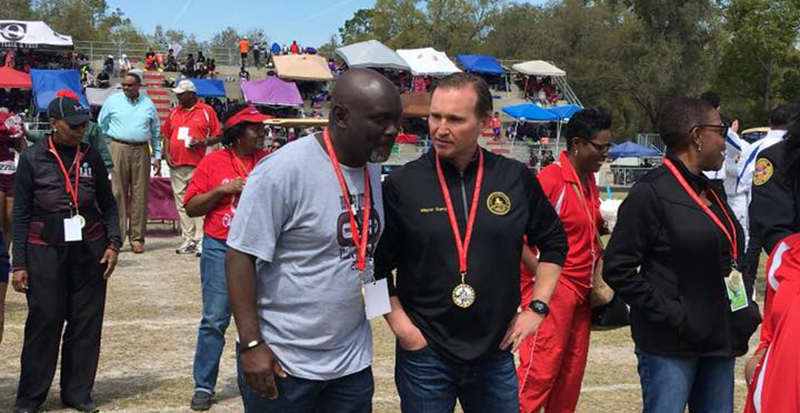 At-large Jacksonville City Councilman Sam Newby padded his cash lead in his most recent campaign finance report.
As of Jan. 25, Newby, a first-term Republican, had raised in total $44,274; he has nearly $41,000 on hand.
Interesting donors in the period between Jan. 12 and 25 ($5,400 haul) include developer John Rood and JEA lobbyist/GOP veteran Mike Hightower.
Newby has never been an aggressive fundraiser. In 2015, he won citywide on a shoestring: a $10,000 spend.
This cycle, he is raising money more aggressively, with consultant Carlo Fassi driving that momentum. Look for receipts in the coming weeks for Newby's just-formed political committee: Let's Move Jacksonville Forward.
The incumbent has a sizable cash lead over his opponents.
Democrat Chad McIntyre raised $3,466 between Jan. 12 and 25, including a donation from Farah and Farah. He has just over $4,000 on hand, and is working with Democratic consultants Luis Zaldivar (field operations) and Matt Killen (campaign manager).
NPA candidate Niki Brunson has run before, and her main function here likely will be ensuring that neither McIntyre nor Newby gets a clear majority on the March ballot, compelling a May runoff.
Brunson has just over $100 on hand.
Despite Jacksonville being a Democratic-plurality city, the majority of City Council members are Republican.
Newby's political fortunes are closely tied with the machine of Mayor Lenny Curry, and the two first-term Republicans' vote totals likely will track closely also.