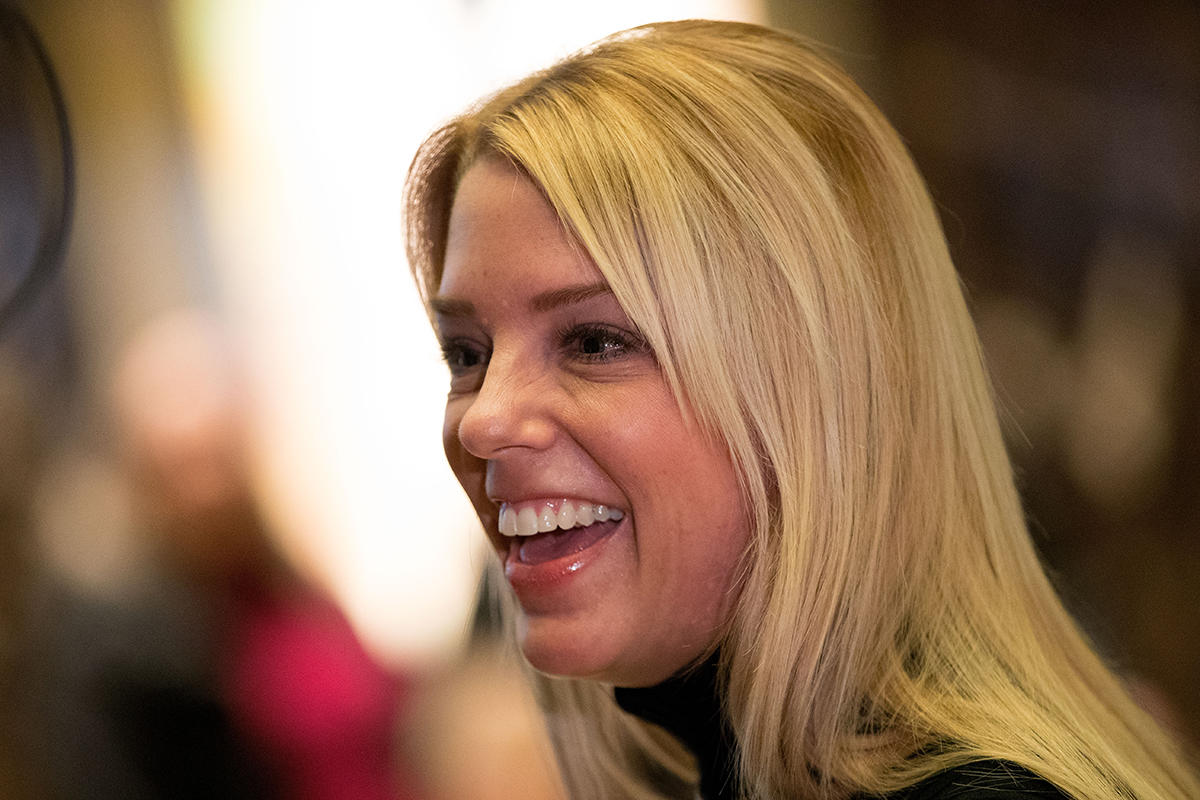 Bondi is lobbying for the U.S. Institute Against Human Trafficking
Former Attorney General Pam Bondi has signed up to lobby for the U.S. Institute Against Human Trafficking in Washington.
Bondi, who now works at Ballard Partners, registered to lobby the U.S. House and U.S. Senate on behalf of the faith-based human trafficking prevention group Tuesday.
The lobbying registration form states she, firm founder Brian Ballard and fellow lobbyist Syl Lukis will advocate for "human trafficking awareness" and "federal financial participation."
Bondi served as Florida's top cop for two terms, exiting office earlier this month. One of the focuses of her tenure was making Florida "a zero-tolerance state" for human trafficking.
"If we don't tackle this worldwide, we'll never solve the problem," Bondi said at Florida's 2017 Human Trafficking Summit. "This is a transnational crime and a worldwide problem."
There was much speculation about Bondi's post-AG career before Ballard Partners announced they were bringing her on to head their new regulatory compliance office, where she's tasked with assisting large corporations in implementing policies dealing with various issues such as data privacy and opioid abuse.
Last November, President Trump said he wanted Bondi to join his administration. During her time in office, Bondi was a frequent guest on Fox News, which stoked speculation she would start a television career.