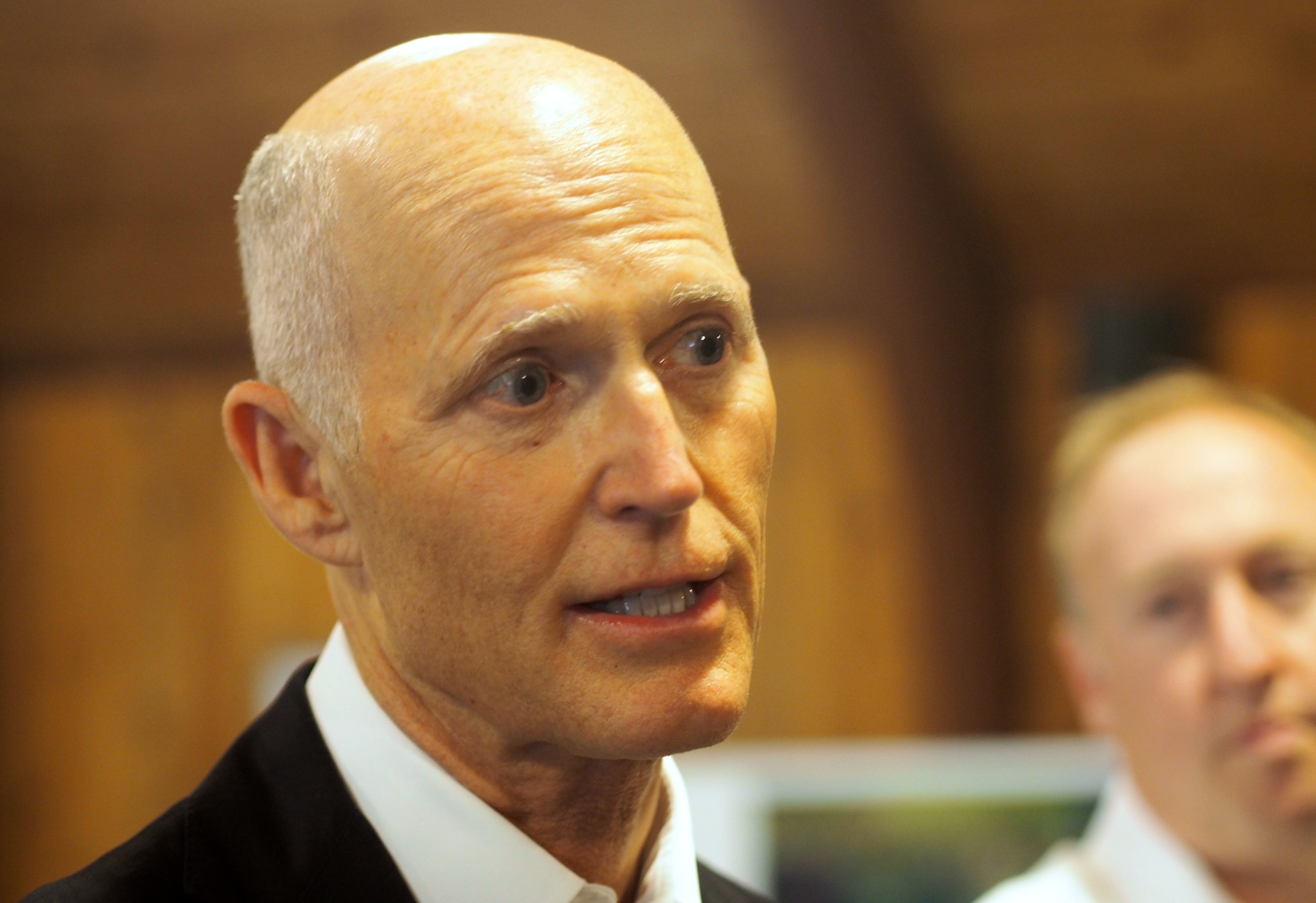 Rick Scott: If Democrats stonewall, the President needs to use his emergency powers.
Florida Republican U.S. Sen. Rick Scott on Thursday urged President Donald Trump to use executive orders on border security, immigration and disaster relief if he concludes Congressional Democrats' won't seriously negotiate in the new round of budget talks.
Scott made the declaration during a media availability as he pressed his own priorities for  border security and permanent solutions for immigrants tied up in the uncertain statuses the Delayed Action Childhood Arrivals and Temporary Protected Status programs.
"President Trump has tried to work with Congress to get something done, but if the Democrats continue to refuse to work with him, then the President needs to use his emergency powers to fund border security and include a permanent solution for DACA and TPS," Scott said.
Scott conceded he had been sharply critical of Democratic President Barack Obama when he sought to solve the DACA situation by emergency order, but defended Trump's position as "logical."
"I know there will be critics that say the President shouldn't do things like this by executive order. And they aren't necessarily wrong," Scott said. "I was critical of Obama when he tried to solve the DACA issue by EO. President Trump proposed logical solutions, and if the Democrats won't negotiate with him because their judgement is clouded by their pure hatred of him, then the President needs to move forward. These are common sense issues, and it's time to provide a real solution for the American people."
As in other recent statements, Scott avoided making references to money for a border wall, which has been Trump's top priority on border security. A border wall also is something Democrats, led by House Speaker Nancy Pelosi, have adamantly refused to include in a funding bill.
Still, last week the two sides agreed to a temporary funding bill without a wall, DACA, TPS or disaster relief to keep things going while the two sides discuss a longer-term solution. They have until Feb. 15.
Scott also acknowledged that Democrats and Republicans are now sitting down to talk about compromises.
"What we don't know is whether the Democrats are serious about getting a deal done to fund border security, or if they're just following Nancy Pelosi's marching orders," Scott said. "I'm ready to see a final package that includes real border security, a permanent fix for DACA and TPS, and the disaster relief funding Florida and Puerto Rico need to continue rebuilding.