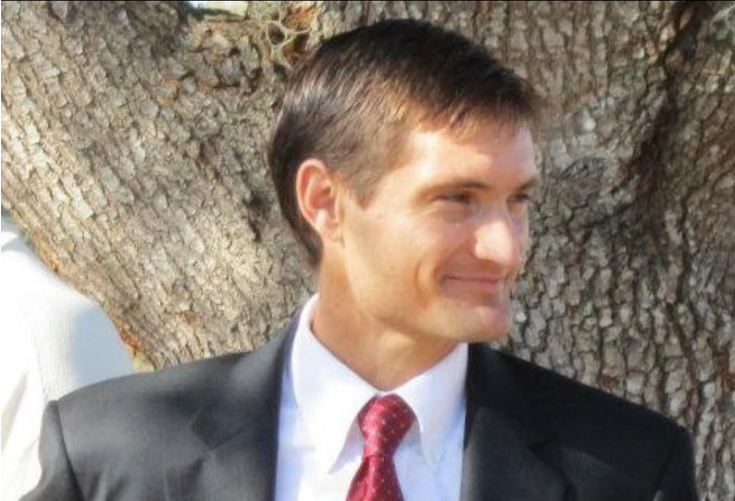 He transferred from the 9th Circuit to the 5th to follow the murder cases Scott reassigned.
The one prosecutor who left Aramis Ayala after then-Gov. Rick Scott took away her capital murder cases in 2017 has filed to run against Orlando's State Attorney in the 2020 election.
Ryan Williams, an assistant state attorney, left Florida's 9th Judicial Circuit to go to Florida's 5th Judicial Circuit in 2017 to continue prosecuting homicide cases that Scott transferred away from Ayala when she announced she would not seek death penalties in the 9th Circuit.
Ayala since has reversed her policy, after the Florida Supreme Court found, in August, 2017, that she could not refuse, as standard policy, to pursue capital punishments. That decision arose from a legal battle between her and Scott.
Williams sided with Scott, and was the only prosecutor who asked to be transferred from the 9th Circuit to the 5th Circuit to follow the cases. He now is a prosecution unit leader for Fifth Judicial Circuit State Attorney Brad King on the capital cases removed from Ayala's jurisdiction.
Williams intends to kick off his campaign to succeed Ayala at an event set for 10 a.m. Tuesday in his hometown of Winter Garden. A Democrat, he is the second challenger to file. In March, 2017, Republican Kevin Morenski, a criminal defense and family law attorney in Orlando, filed to run. However Morenski's campaign has been pretty dormant, save a couple of small loans he has made to it to pay ongoing fees. Ayala has not yet filed for re-election.
The 9th Judicial Circuit covers Orange and Osceola counties.
Born and raised in Central Florida, Williams graduated from Rollins College and the North Carolina School of Law, where he served as editor on the North Carolina Law Review and graduated with honors.
He has been a prosecutor for nearly 11 years, progressing through county court and a felony rotation in just over two years. He then spent more than two years prosecuting in the Sex Crimes Unit, trying more than thirty cases that included child sex abuse, aggravated child abuse and manslaughter, and multiple sexual batteries. He also served as the Intake Bureau Chief. Williams then became a Major Crimes prosecutor for nearly four years, prosecuting homicides and other serious felonies during this period. In addition to his responsibilities in a circuit trial division, he took on several cases assigned because of their significance to the community including public shootings, rape, and police corruption. Among his higher profile cases, he acted as co-counsel in the prosecution of notorious Central Florida murderer Bessman Okafor and his co-defendants.