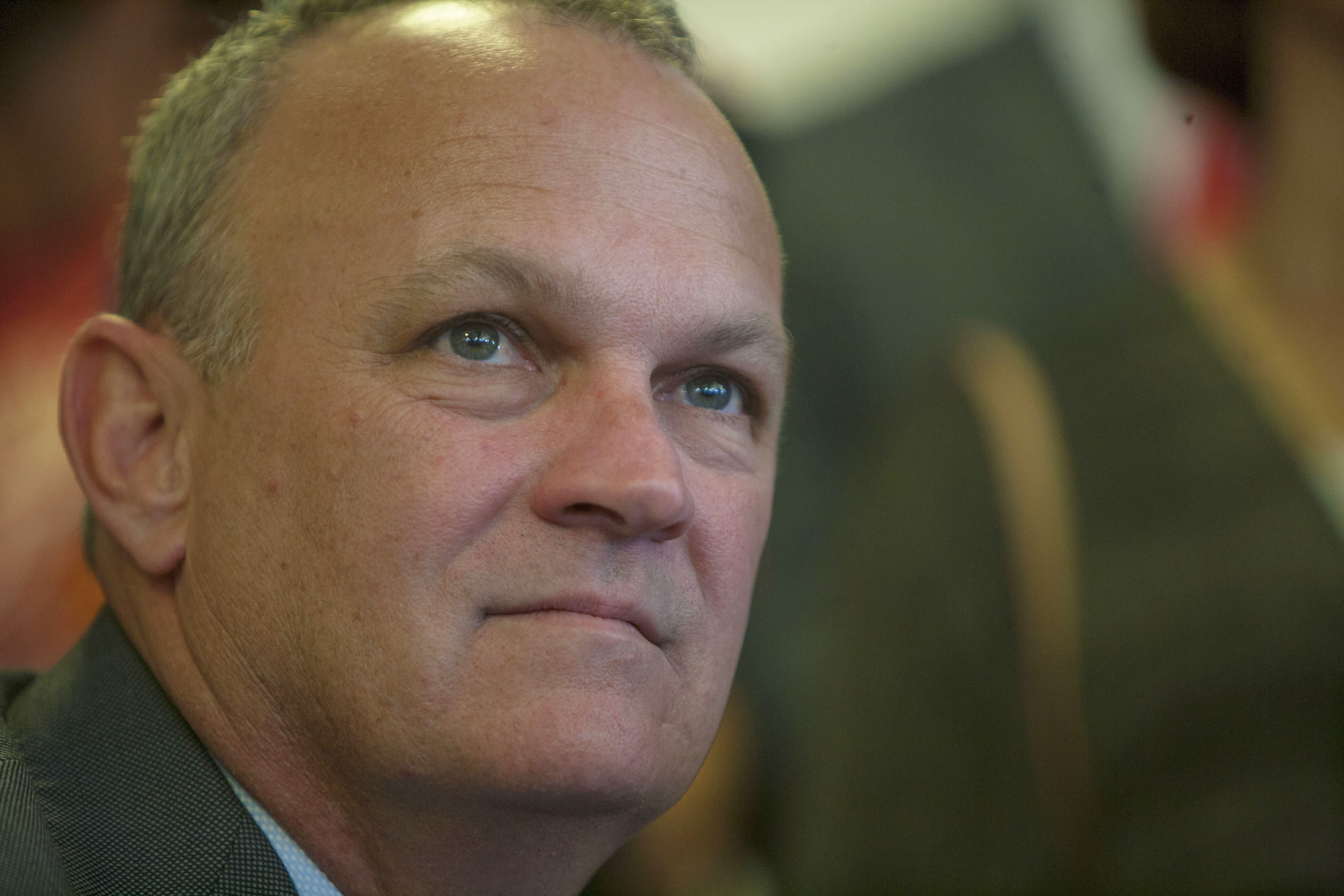 "A new compensation model. We scrap the old model and bring in a new model."
Gov. Ron DeSantis will roll out a half-billion dollar plan to recruit and retain Florida teachers during an announcement outside of Tampa Thursday morning.
DeSantis's plan will include a new program to compensate teachers, aiming at shoring up the chronic and growing teacher shortages Florida's public schools have endured in recent years, Education Commissioner Richard Corcoran said early Thursday morning.
Corcoran stopped short of providing details during his breakfast address on education at the Seminole County Regional Chamber of Commerce meeting in Lake Mary. But he that so far the governor's education proposals have gotten some support from the Florida Education Association, which long has been leery of Republican efforts toward public education.
"We have to make sure we do great things for our teachers. I think he's going to unveil literally a close to $500 million total compensation package for teachers, which is really exciting," Corcoran told the chamber gathering.
DeSantis is set to make his announcement at 10 a.m. Thursday at the Armwood Senior High School in Seffner. Corcoran will be joining him there.
"He's in Tampa today rolling out what is the biggest investment in our education system probably in a decade," Corcoran told reporters. "This governor is about to announce the greatest investment, a brand new, fantastic, I think… recruitment tool to bring in more of the greatest teachers we can put in front of our kids. And a new compensation model. We scrap the old model and bring in a new model."