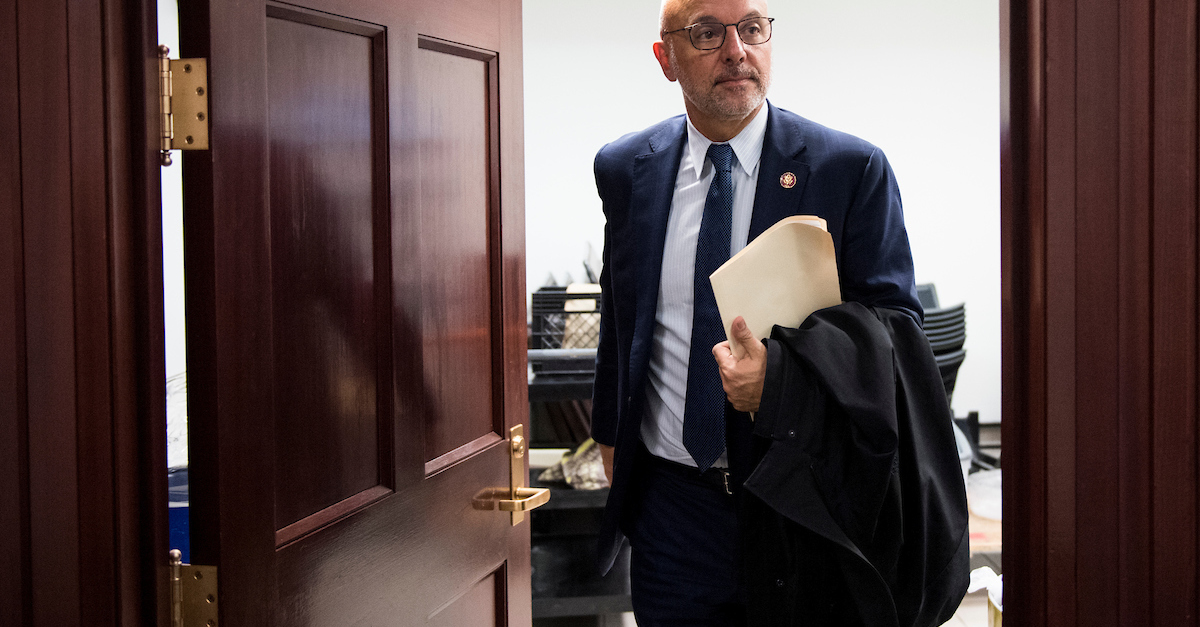 The U.S. House unanimously approved the bipartisan legislation Thursday.
On Thursday, the U.S. House unanimously approved bipartisan legislation cosponsored by Rep. Ted Deutch to punish fraud scams aimed at targeting veterans' benefits.
This is the third straight year the House moved the measure forward without opposition. So far, the Senate has not approved the bill.
The legislation aims to target groups or individuals who offer pricey services to help veterans obtain information regarding pensions and other issues.
The problem is, those services are provided for free by the government and various veterans' groups. Charging veterans a fee for these services is currently illegal, but doesn't carry any penalty.
Deutch's proposal would punish "[w]hoever knowingly engages in any scheme or artifice to defraud an individual of veterans' benefits, or in connection with obtaining veterans' benefits for that individual." The penalty would be a fine or a prison term of up to five years.
This year's version was cosponsored by U.S. Rep. Mark Meadows of North Carolina, a Republican who is also a member of the conservative Freedom Caucus. Meadows released a statement touting the bill, along with a shout-out to Deutch for shepherding the measure.
"Congress has both a responsibility and an obligation to step up and protect our veterans against financial predators," Meadows said.
"Closing loopholes in existing laws and providing law enforcement with additional tools to crack down on criminals targeting veterans' benefits will be a needed reform to the process. It would send a loud and clear message of support to those who have served our country so faithfully and guard them against any effort to rob them of their hard earned benefits.
"I thank all my colleagues for their support and want to thank the gentleman from Florida, Ted Deutch, the lead Democratic cosponsor, for his leadership on this important measure."
U.S. Sen. Marco Rubio and U.S. Rep. Tom Rooney have also supported the measure in the past.
Deutch, who represents Florida's 22nd Congressional District, also voiced his hope that the bill would get through the Senate this time around.
"After veterans and their families have made such sacrifices for our country and our national security, it is so deeply reprehensible that people would seek them out to defraud them with these scams," Deutch said.
"Congress must put a penalty to the crime so we can discourage this predatory behavior. Let's close this despicable loophole and protect our veterans from pension poachers and fraudsters."