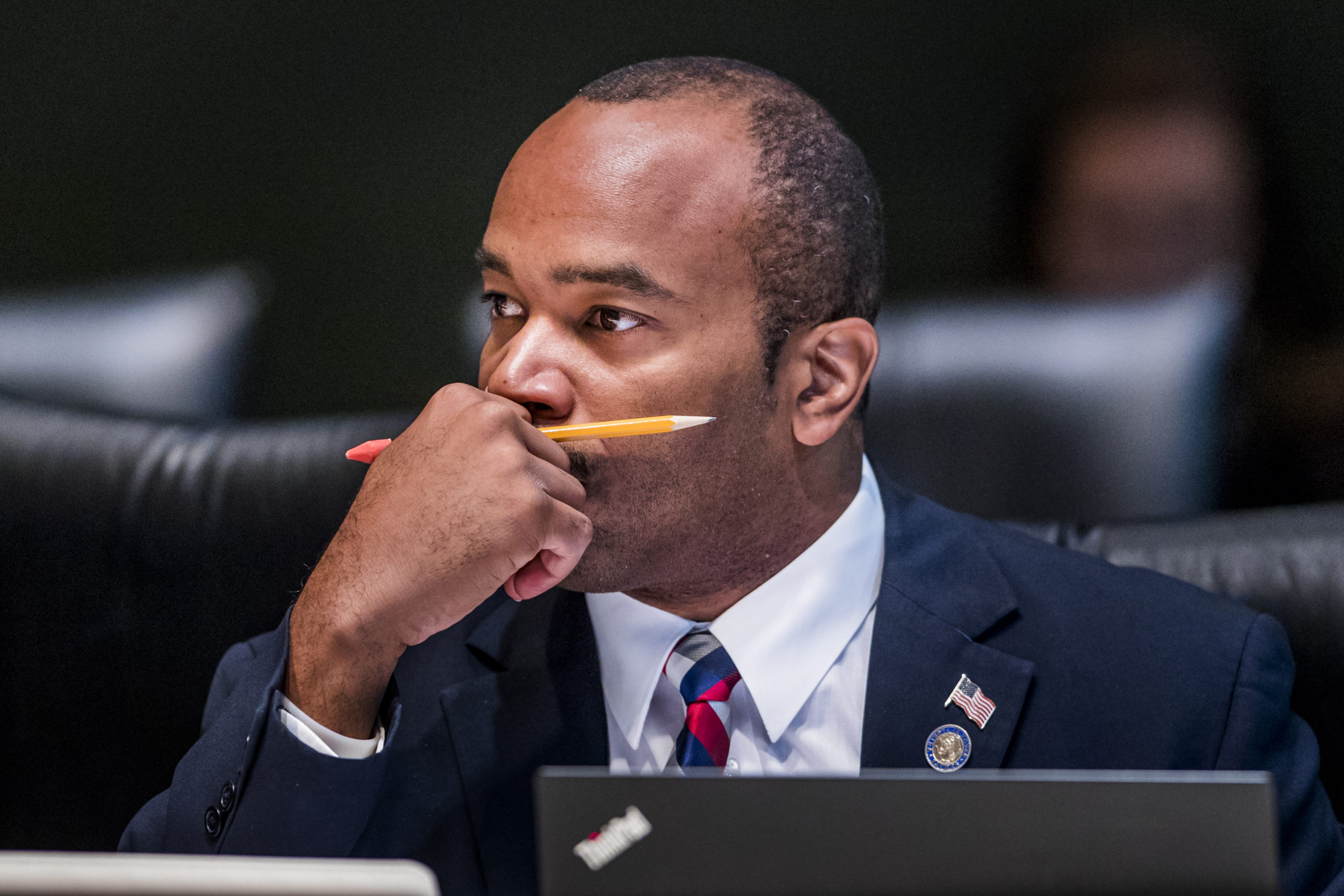 It was the first time in six years that a special panel had even met.
The leaders of the joint House-Senate committee that oversees the Office of Public Counsel plan a thorough review of the office's operations, including whether its chief should be subject to periodic reconfirmation.
Public Counsel J.R. Kelly has served since 2007, but has appeared before the Joint Committee on Public Counsel Oversight only three times — when first appointed and in 2011 and 2013, according to alternating chair Bobby Powell, a Senate Democrat.
"This is the committee that appoints the public counsel, and is also the one that is responsible for reconfirmation," Powell said following a hearing into the office's operations.
The $2.3 million agency represents consumers before the Public Service Commission in matters involving electric, natural gas, water, and wastewater utilities. It's empowered to litigate or settle rate cases and related matters.
Kelly compared it to "a small law firm." If the caseload exceeds the budget, he's allowed to ask the House speaker and Senate president to dip into their reserves.
It was the first time in six years that the oversight panel even convened, although Kelly has met periodically with the House and Senate presiding officers to discuss budgets.
"It's our job as a committee," said House Republican Amber Mariano, the other alternating chair. Each is new to the position.
"We only have a few functions, and this is it: To make sure the public counsel is doing his job and evaluating what that role is," she said.
"I think it's good that we finally all get together and look at this," Mariano said. "This is one of the most important functions in our state."
Powell said he had no particular reconfirmation period in mind, or whether it will turn out to be necessary in the end. He did raise the possibility of term limits, to which lawmakers themselves are subject.
"I'm not the one who'd make that decision. I'm just a member of this committee who would be interested in seeing what the body would like to do," he said.
"Let's look at the statute. Let's see what's required. Maybe there are changes that are necessary. It's something that's open for discussion."
Kelly said he welcomed the initiative. The committee had discussed re-nomination with him nine or 10 years ago, he told reporters.
"All of a sudden, they told me, 'We're not meeting again,' " he said. "I told them, 'Whatever y'all want, y'all tell me, and I'll give it to you.' "
He's not worried about a job evaluation: During the past several years, Kelly said, his staff has saved ratepayers millions — even tens of millions — of dollars.