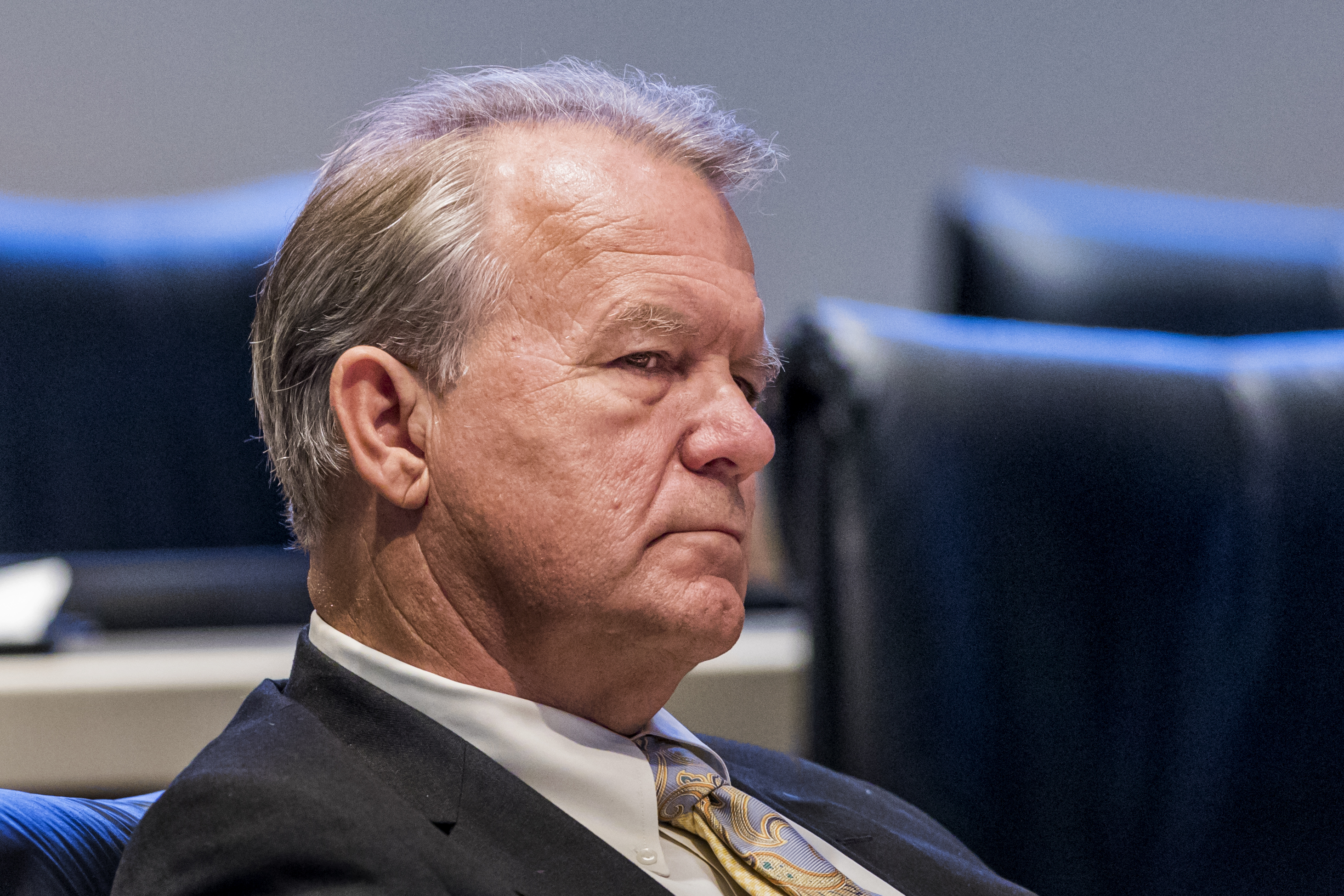 "My experience over the past few years is that you can't trust this process."
The Senate bill to tighten access to Florida's one-way attorney fee law faltered before the Banking and Insurance Committee Monday.
The panel was on the verge of voting on Chairman Doug Broxson's legislation (SB 122) when Sen. Jeff Brandes moved to temporarily pass the measure.
He acted in advance of what clearly would be a 4-4 tie preventing the legislation from advancing.
"I think you could see the trajectory here," Brandes — who supports the bill — said following the committee action.
"Everybody needs to let's go back to our individual corners and reassess," The St. Petersburg Republican said.
Broxson said he accepted the delay because the committee was hard up against its scheduled end.
"I'm disappointed," he said. "We were running out of time and we decided to T.P. it."
He planned to continue negotiations and bring the bill back before his committee.
Broxson conceded that the problem had been persuading Sen. Tom Lee, who with Democrat Perry Thurston Jr. offered amendments that would have tinkered with the workings of AOBs without altering the one-way attorney fee. Details available here.
Both senators withdrew their amendments after Broxson called a short recess. Again, it seemed clear that neither of the senators' fixes would clear the committee.
"Sen. Lee had some questions that, I guess, he'll need to get answered," Broxson said.
Florida is the only state with a law requiring carriers to cover the litigation costs for policyholders suing over insurance claims. Broxson's bill would block home restoration contractors from acquiring rights to these fees through assignment of benefits, or AOB, agreements.
The same provisions would apply to additional lines, including auto glass coverage.
The committee split mostly down partisan lines — Republicans for, Democrats against. Lee, a Republican from Brandon, was the swing vote. He argued the bill went too far.
"We are going to kill the patient while we try to cure the problem," Lee said.
He'd sought assurances that the committee would reach some compromise but hadn't "been able to get the assurance that I need," he told its members.
And he expressed bitterness that the process seemed stacked.
"My experience over the past few years is that you can't trust this process," he said.
"Much like the insurance business is all about leverage, so, too, is this Legislature."
There was enough frustration in the room to go around.
"This is the 18th bill filed since 2013" on AOBs," Broxson said.
"Fifteen different Banking and Insurance Committee chairs. What have we passed? Zero," he argued.
"AOB has become the Star Wars bar scene of public policy in the state of Florida," Brandes said, featuring "the requisite characters and scoundrels and all kinds of other things" involved in the dispute.
He noted that the state-backed Citizens Property Insurance Corp. is fielding 1,000 lawsuits per month.
"I don't know what kind of business can sustain 1,000 lawsuits a month, but one backed by the taxpayers of the state of Florida apparently is trying to keep its head above water as we go through his process."
The committee's vice chairman, St. Petersburg Democrat Darryl Rouson, presided over the hearing on Broxson's bill. He made clear that he would have voted for Lee's amendment.
"This is the nuclear option to get at a few bad people, whereas the overwhelming majority of law firms are doing good and excellent work every day," Rouson said.
"This is an issue we need to address, but I don't think we should address it with a sledgehammer," Thurston said.
Broxson suggested senators who opposed his bill could pay a political price.
"I'm disappointed. I think this is a bipartisan issue. The people that are represented by the Democrats in southeast Florida have major issues — their constituents," he said.
"I would not want to deliver that message that to protect five law firms they're willing to let everyone else pay for their fees."
Here's a sampling of reaction to the development:
Edie Ousley, Florida Chamber of Commerce: "We applaud Sen. Doug Broxson for speaking so passionately about the importance of the bill, and are hopeful that committee members will come back and move this common-sense legislation forward.  This bill is a strong step toward stopping AOB abuse that is increasing insurance rates and reducing the availability of insurance for Floridians.''
Amada Prater, Restoration Association of Florida: "We are cautiously optimistic that members of the Senate Banking and Insurance Committee will once again listen to the serious concerns from homeowners and independent restoration contractors on this proposed AOB legislation. Sen. Broxson's bill … should not pass until everyone has a seat at the table in solving the AOB issue."
Insurance Commissioner David Altmaier: "We are at the precipice of a preventable issue that continues to have an adverse impact on Florida's policyholders in the form of an insurance product availability and affordability crisis. If we continue on this path, we will be handcuffing Floridians and their ability to recover from the next major hurricane event that occurs. Addressing this crisis must remain a top priority during the 2019 Legislative Session."