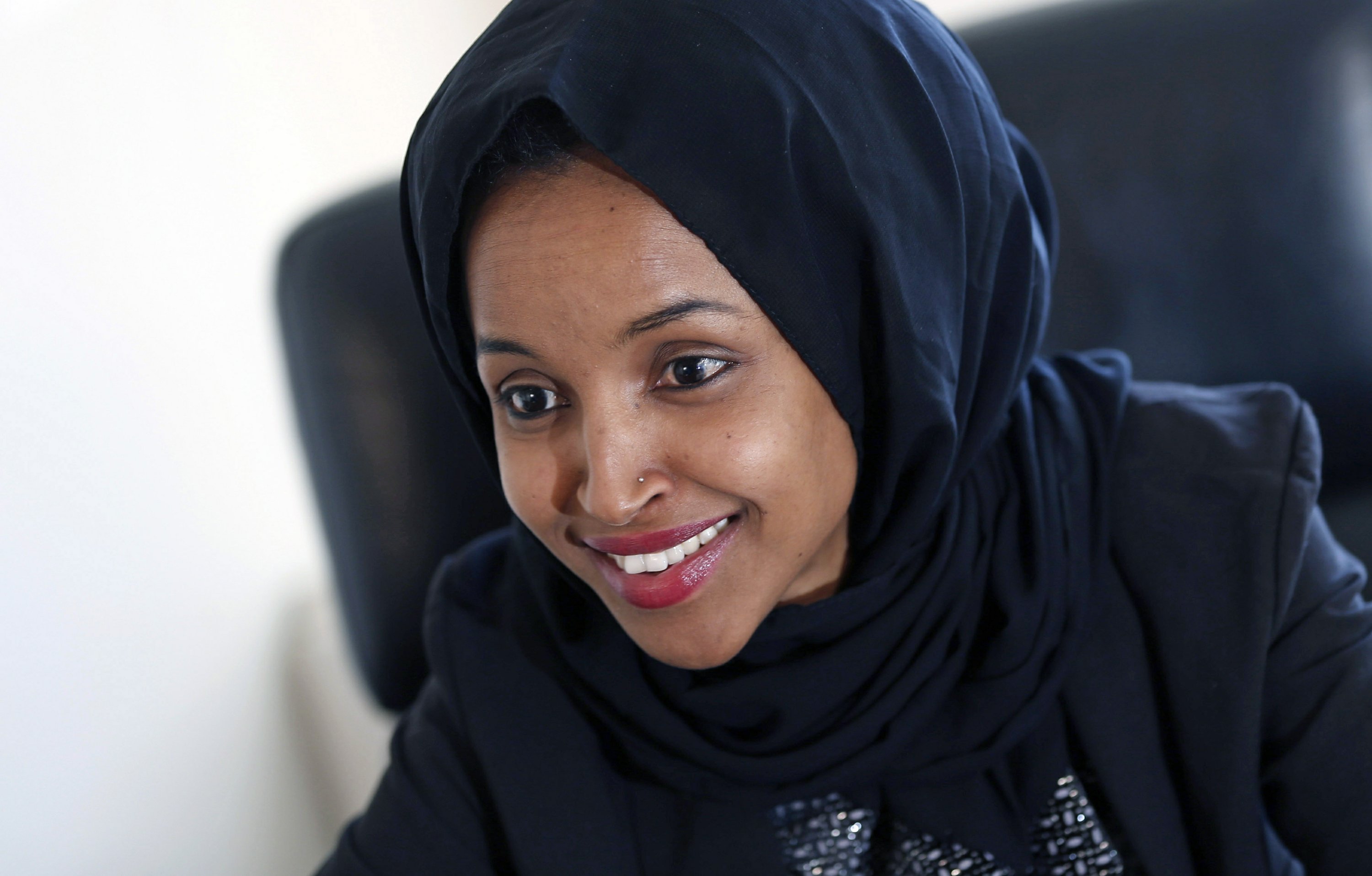 Democrats and Republicans from Florida's Congressional delegation condemned remarks.
A short tweet by U.S. Rep. Ilhan Omar, a Minnesota Democrat, set off a firestorm, with bipartisan outcry coming from the Florida Delegation.
Omar on Sunday suggested on Twitter support of Israel in Congress was "all about the Benjamins baby." When asked what the Notorious B.I.G. quote could mean, her response on Twitter was "AIPAC!," a reference to the American Israel Public Affairs Committee.
U.S. Sen. Marco Rubio, a Florida Republican, considered the remark conspiratorial. "One of the oldest Anti-Semitic conspiracies is about Jewish money as an instrument of global domination," he responded. "See the fake anti-Semitic 'Protocols of Zion.'"
He seized on the moment to promote his anti-BDS-legislation, which looks to let states and cities blacklist companies boycotting Israel.
Omar's comments drew criticism from her own party leadership, including Speaker of the House Nancy Pelosi. 
The barrage of criticism prompted a midday apology Monday from Omar.
"Anti-Semitism is real and I am grateful for Jewish allies and colleagues who are educating me on the painful history of anti-Semitic tropes. My intention is never to offend my constituents or Jewish Americans as a whole," she said.
"We have to always be willing to step back and think through criticism, just as I expect people to hear me when others attack me for my identity. This is why I unequivocally apologize."
Omar is a Somali American refugee. She is also Muslim.
But in her apology, she affirmed criticism of AIPAC. "I reaffirm the problematic role of lobbyists in our politics," she said, whether it be AIPAC, the NRA or the fossil fuel industry."
U.S. Reps. Vern Buchanan, a Sarasota Republican, and Ted Deutch, a Boca Raton Democrat, both scolded Omar's "Benjamins" comments as bigotry against Jews.
Deutch, who is one of three Jewish members of the Florida Delegation, labeled the words anti-Semitic tropes.
"The use of stereotypes and offensive rhetoric by Members of Congress, whether anti-Semitic or racist, must end," he said in a statement.
Buchanan similarly chimed in.
"Anti-Semitism has no place in this country, let alone in the halls of Congress," he said. "Omar should apologize for her hateful and offensive remarks about Jewish money influencing public policy."
U.S. Sen. Rick Scott, a Florida Republican, immediately slammed the comments and labeled Israel "a great ally and friend."
"The anti-Semitism that has long existed in the fringes has found its way to the United States Congress in the form of extreme liberals like Congresswoman Ilhan Omar," he said. "Elected officials should hold themselves to a higher standard, and Congresswoman Omar should be ashamed of her offensive and insensitive remarks."
U.S. Rep. Alcee Hastings, a Fort Lauderdale Democrat, didn't call out Omar by name but condemned the use of negative generalizations.
"The line between respectful critiques of American foreign policy and the embrace of anti-Semitic tropes is not difficult to distinguish," he said. "Implying that Americans support Israel and the Jewish community because of money is offensive and cannot be tolerated."
Likewise, U.S. Rep. Lois Frankel, a West Palm Beach Democrat, avoided Omar's name but voiced concerns on language.
"Let's work together respectfully towards a two-state solution where there is peace and prosperity for all in the region," said Frankel, who also is Jewish. "I denounce anti-Semitism and all forms of religious bigotry."
U.S. Rep. Debbie Wasserman Schultz,  the first Jewish Congresswoman from Florida,  condemned Omar's statements.
"Representative Ilhan Omar's recent tweets implying that American support for Israel is driven by money, rather than shared interests and values, are alarming, offensive, and disturbing. They rely on anti-Semitic tropes that are centuries old and have no place today in America or the halls of Congress," Wasserman Schultz, a Democrat from Weston, said in a statement she posted on Twitter.
"These latest harmful and damaging remarks regarding our support for our most valued key US ally in the Middle East cannot go unchallenged. Silence is not an option here, no matter from whom the words are uttered," she said.