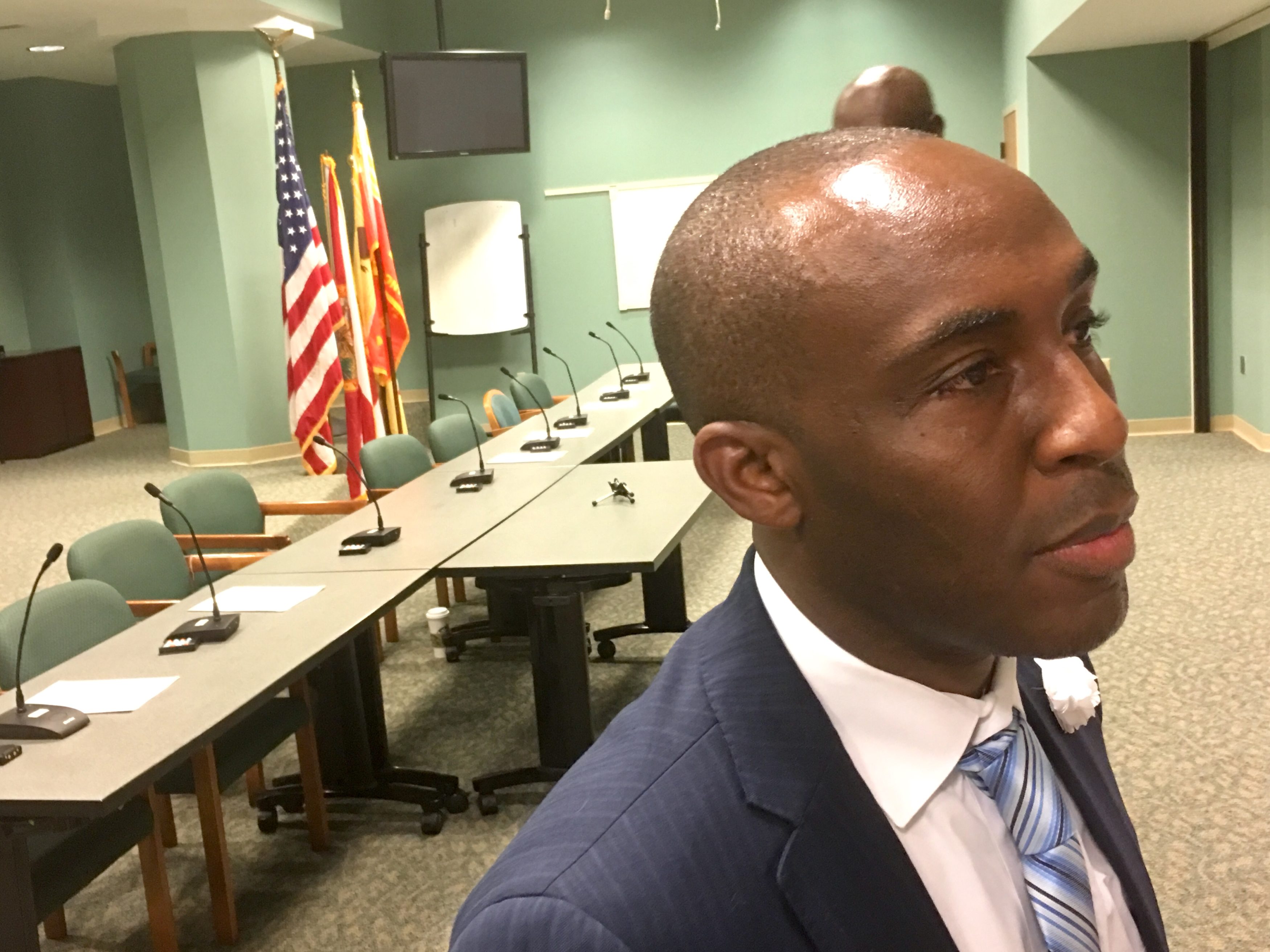 "Common sense dictates that Council members do not spend [this much time] on the phone ... discussing simple scheduling matters or irregular personal matters."
On Monday, 4th Circuit State Attorney Melissa Nelson announced findings in a Sunshine Law investigation involving members of the Jacksonville City Council.
While Nelson stopped short of filing formal charges against any Council members, a 20-page report from Nelson's office depicted a pattern of communications among certain members that seemed to go beyond normal Council business.
Involved in those communications: former Council President Anna Brosche, Brosche's former Finance Chair Garrett Dennis, Brosche aide Jeneen Sanders, and Council members Reggie Gaffney, Reggie Brown, Katrina Brown and Sam Newby.
The timing of the release of this report likely will set tongues wagging. Jacksonville's First Election is in five weeks. Brosche is running against Mayor Lenny Curry.
Though the report did not occasion formal charges, a memo attached to the report suggested a pattern of Sunshine Law violations throughout Council, including "possible violations" related to Brosche becoming Council President.
_____
The investigation kicked off in Feb. 2018 when Sam Mousa, chief administrator for the city, raised concerns that Councilman Dennis was trying to broker a "block vote" to John Crescimbeni, if he were to run for Council President.
These concerns were echoed by Mayor Lenny Curry and Chief of Staff Brian Hughes.
Dennis allegedly presented Crescimbeni with a business card and a list of four names on the card. Though bloc voting with "brokered votes" (to use the SAO phrasing) has been an issue in Jacksonville City Council leadership elections (including the one that saw Brosche defeat Crescimbeni for the Council Presidency), nothing actionable came of this charge.
During the investigation, Crescimbeni denied knowledge of the card; Dennis cut off interviews upon the advice of his counsel.
By May, Dennis slated a meeting regarding Sunshine Law violations Bowman had accused him of. Dennis wanted to face his "accusers."
Though said accusers did not show, investigators from the State Attorney's Office were on hand.
Those investigators later that day reviewed evidence of "substantial telephonic contact" between Brosche and Dennis, and Dennis and Sanders.
Between Oct. 1 2017 and Sept. 28, 2018, Dennis and Sanders called each other 3,128 times, for 402 hours total (over an hour a day).
Dennis and Brosche called each other 454 times in that time frame. Once the first Sunshine Law complaint was filed in late February 2018, they only called each other four times though.
The SAO was frustrated in finding out why that pattern was as it was, despite attempts to get answers from both parties.
Brosche denied having regular "contact" with Council members for "matters unrelated to Council business" when the State Attorney's Office asked her about the calls in August 2018.
Further investigatory attempts in January 2019 were shut down, and the SAO could not "question her further about the frequency and duration" of calls between her and Dennis or Sanders and Dennis.
Dennis had less of an interest in talking to most of his colleagues, except Katrina Brown, whom he talked to 230 times, for 18 hours.
When Dennis was asked about his calls, he said "all he did was play golf and he didn't have time for all of that."
Sanders, meanwhile, said she and Dennis were "friends" when asked to explain the calls.
Dennis talked to Brosche and Sanders on city phones more than he did his own wife, per records.
Adding further intrigue: the report contends Dennis fired a Council aide (Sandra Smith) in Nov. 2018, after Dennis argued with two representatives of the Mayor's Office. Said aide was apparently looking for another city job.
Katrina Brown, who is noteworthy for accusing the State Attorney's Office of sabotaging her federal fraud defense, was voluble with her colleagues.
Brown talked to her co-defendant Reggie Brown for 247 hours, by far her personal best.
Katrina Brown and Reggie Gaffney talked for 74 hours, and Brown talked to Sam Newby for a total of 38 hours.
"Common sense dictates that Council members do not spend [this much time] on the phone with other Council members discussing simple scheduling matters or irregular personal matters," the report reads.
However, the threshold for action ultimately was not met.
For Brosche and Dennis, each of whom are in active campaigns, the end of the Sunshine Law investigation without formal charges allows them to concentrate on the path forward.
Dennis seeks re-election. Brosche seeks to defeat Mayor Lenny Curry in March.
Brosche's spokesperson, Ryan Wiggins, offered comment.
"It's important that political games aren't allowed to cloud the public's trust of their elected officials. Transparency is vital to our democracy," Wiggins said.
"Anna has always maintained she has abided by Sunshine Laws and fully cooperated with the State Attorney's Office," Wiggins added. "She appreciates State Attorney Nelson doing her due diligence on this investigation."
Dennis said that "Anna and I have both publicly been victims of bullying by the Curry machine."
"The complaint filed by Lenny Curry, Brian Hughes, and Sam Mousa was an intimidation tactice in a failed attempt to strongarm me into compliance with the administration," Dennis added. "It was baseless at the time and after investigation by the State Attorney, have proven baseless still."
Dennis said that "speculation" that his phone calls were "anything but innocent" was "completely false."
"Anna and I are friends and we have much more interesting things to discuss than city business," Dennis said.
Dennis explained calls with Jeneen Sanders as well. He added that he has been "friends" with Sanders, Brosche's aide, since before he was elected to office, and that she helped support his office when he was without an assistant.
Jacksonville City Council President Aaron Bowman, meanwhile, will spend much of the rest of his presidential year trying to figure out the way forward for the Council, which is yet again ensnared in a PR crisis that seems avoidable from the outside.