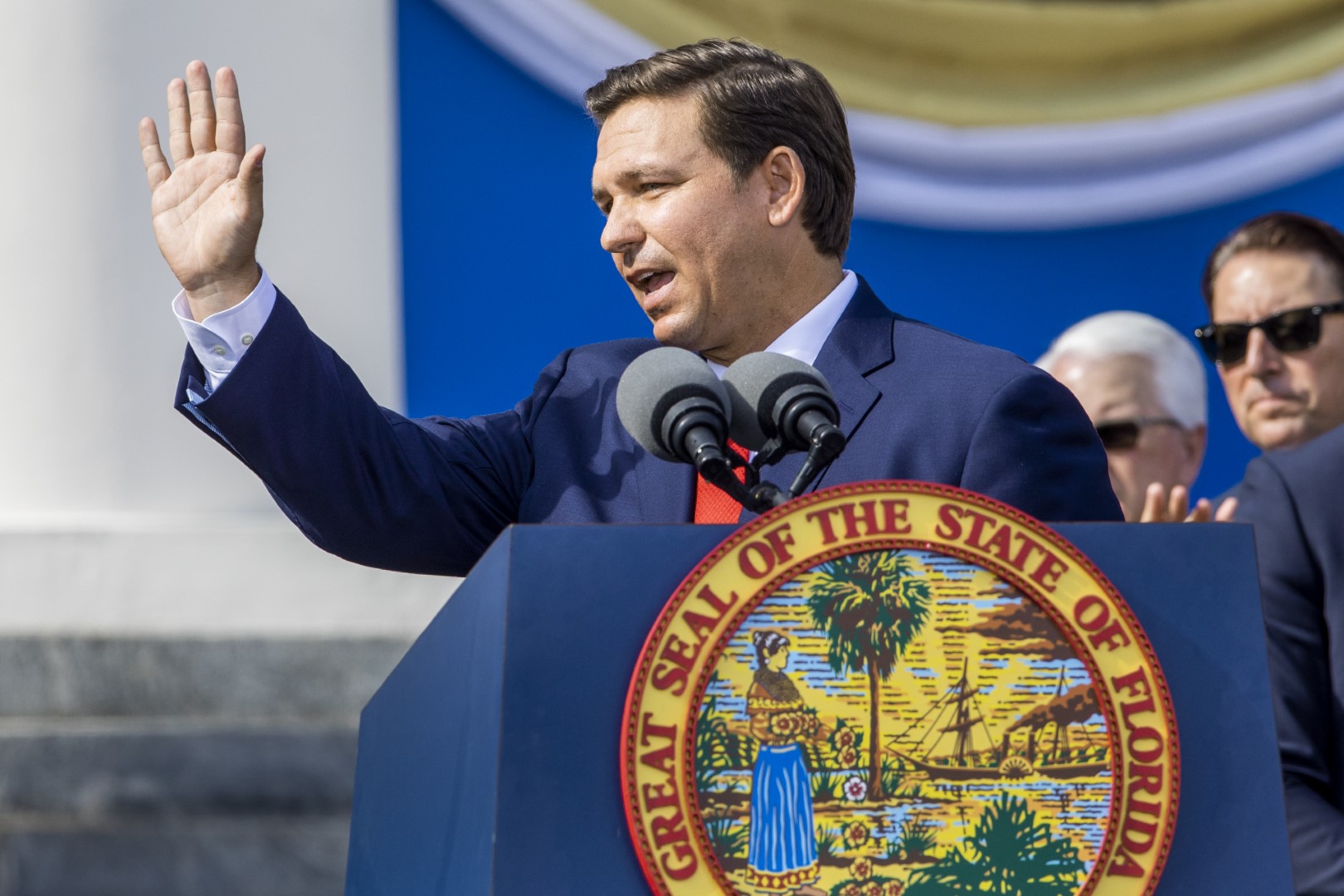 The numbers were gathered by the FAU Business and Economics Polling Initiative.
Nearly three weeks since a Mason-Dixon poll had Gov. Ron DeSantis as Florida's most popular Republican, a new survey from Florida Atlantic University (FAU) gives the Governor nearly identical marks.
The numbers were gathered by the FAU Business and Economics Polling Initiative (FAU BEPI).
They show 48 percent of voters approving of Gov. DeSantis, with just 18 percent disapproving. The remaining 34 percent of voters surveyed were undecided.
His approval number is unchanged since the Mason-Dixon survey last month, while his disapproval number ticked up just 1 percentage point from 17 percent.
"Gov. DeSantis appears to be benefiting from following through on some of his campaign promises, especially his focus on the algae concerns," said Kevin Wagner, a professor of political science at FAU and a research fellow of the BEPI.
"Even though DeSantis had a tightly contested race for Governor, it seems that Floridians are giving him a fresh start," added Monica Escaleras, director of the FAU BEPI.
"DeSantis has started his role as Governor tackling issues that are important for Floridians, such as environmental issues and education."
Those two issues have been near the top of DeSantis' agenda in his first several weeks on the job. The Governor moved to commit $2.5 billion toward Everglades restoration.
He also called on board members of the South Florida Water Management District to resign, giving the Governor the power to reappoint his own selections to that panel.
DeSantis has arguably been more active on the education front. He has called to cut waitlists for separate scholarships targeted toward special needs students and low-income students.
He has also moved for an end to the Common Core program and a shift away from the emphasis on standardized testing.
Not all of those proposals are garnering unanimous approval.
A new teacher bonus program was met with some skepticism from the Florida Education Association. And the Governor's push for school choice is sure to upset many public school advocates throughout the state.
But so far, it appears what DeSantis has done so far is ringing positive with far more people than not.
The poll from FAU was conducted from Feb. 7-9 and surveyed 500 registered voters. Its margin of error is 4.3 percentage points.