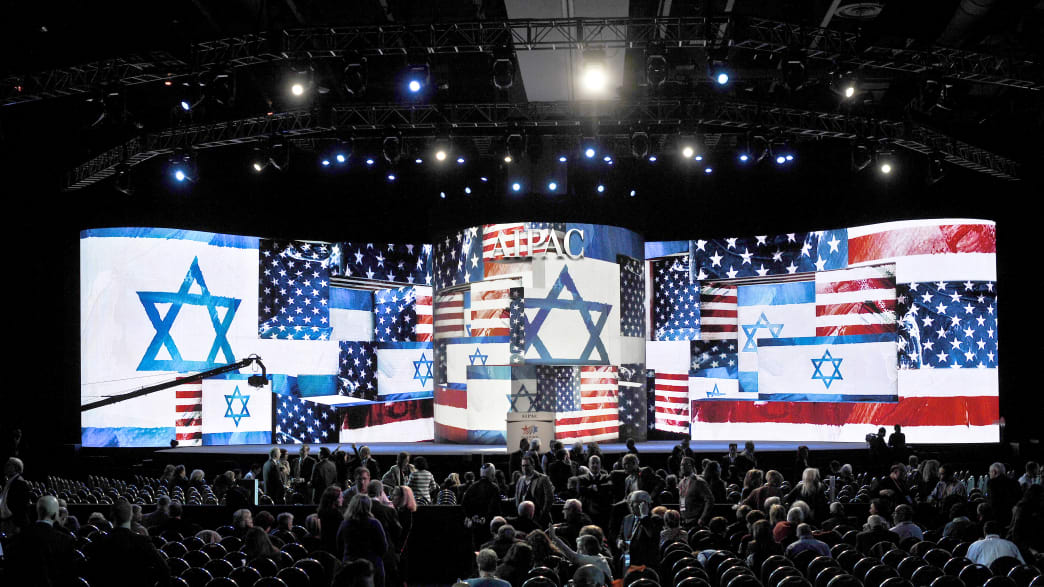 There are some misconceptions about AIPAC.
I'm a Democrat. I've been a Democrat since I registered to vote at the age of 18. I serve on the Miami-Dade Democratic Executive Committee in an elected position.
I'm a member of the American Israel Public Affairs Committee (AIPAC). I'm proud to be a Democrat and proud to be a member of AIPAC.
There are some misconceptions about AIPAC that I believe — in light of recent events — are important to address.
First, AIPAC has never contributed one cent to a political candidate, PAC, or political party. Not one cent. Any statement to the contrary is patently false.
Second, AIPAC is a model of what grassroots activism and organization is all about. AIPAC does not hire D.C. lobbyists. AIPAC's lobbyists are its members — people like me that choose to contribute money to a cause we feel connected to and deem important in deciding who to support in elections.
We aren't paid to lobby members of Congress. We are citizen activists, just like those who advocate for other worthwhile causes. 
Third, and in my opinion, most importantly, AIPAC is not a conservative or liberal organization. Nor is AIPAC an arm of the Israeli government.
AIPAC has existed for decades with a mission of maintaining and strengthening the US-Israel relationship. AIPAC doesn't fall anywhere on the political spectrum because supporting Israel isn't a partisan issue. 
AIPAC has existed through liberal, moderate, and conservative governments in Israel. But no matter who has held power in the Israeli government, AIPAC has been about supporting the US-Israel relationship.
AIPAC is seemingly labeled as matching the political views of the party in power in Israel at any given time. But the idea that AIPAC is conservative because the Israeli government is conservative is simply a misconception.
AIPAC's board and membership are made up of people from both major parties as well as people of no party affiliation. It is made up of Jews and non-Jews.
If you attend the AIPAC Policy Conference in Washington, D.C. next month, you'll hear warm receptions for Florida Democrats like Congressmen Ted Deutch and Alcee Hastings.
You'll hear equally warm greetings for Republican Sen. Marco Rubio and recently retired Congresswoman Ileana Ros-Lehtinen. That is because like the US-Israel relationship, AIPAC isn't partisan.
In recent days, Congresswoman Ilhan Omar made headlines for anti-Semitic statements attacking Israel and AIPAC. In her attack, Omar perpetuated an anti-Semitic stereotype of Jews buying support from members of Congress.
As a Jew, I was offended.
Democratic leadership in the House acted quickly in condemning her remarks and demanding an apology.
Unfortunately, and to me, even more troubling than the comment was a willingness from some who call themselves "progressive" to immediately rally behind Congresswoman Omar in the wake of her anti-Semitism, and subsequent forced, an in my option, insincere apology.
At a time when our country is led by a President who refers to white supremacists as "fine people" and demonizes immigrants as criminals, so-called progressives are quick to criticize the President and label him a bigot. I share their views.
I find our President's behavior, statements, and lack of character to be repulsive. But moral courage isn't the willingness to criticize your political adversaries. Moral courage is the willingness to criticize your own.
When Republicans refuse to condemn President Donald Trump's incitement of bigotry, we call them out for it. If we can't do the same when a Democratic Congresswoman actively promotes anti-Semitism, we are no better than they are.
To be clear, not only Democratic leadership, but also countless Democratic members of Congress including Deutch, Debbie Wasserman-Schultz, Hastings, and Donna Shalala were vocal in condemning these remarks. 
But when those who are sensitive to dog whistles of racism and are quick to call out the bigotry from Republicans are hashtagging their solidarity with an anti-Semite, they are no better than those they criticize. We must call out and condemn hate no matter who it comes from or who it targets — no exceptions.
Those who choose to selectively condemn hate don't stand for principle, they stand for political convenience.
And that is the most hollow of things to stand for.