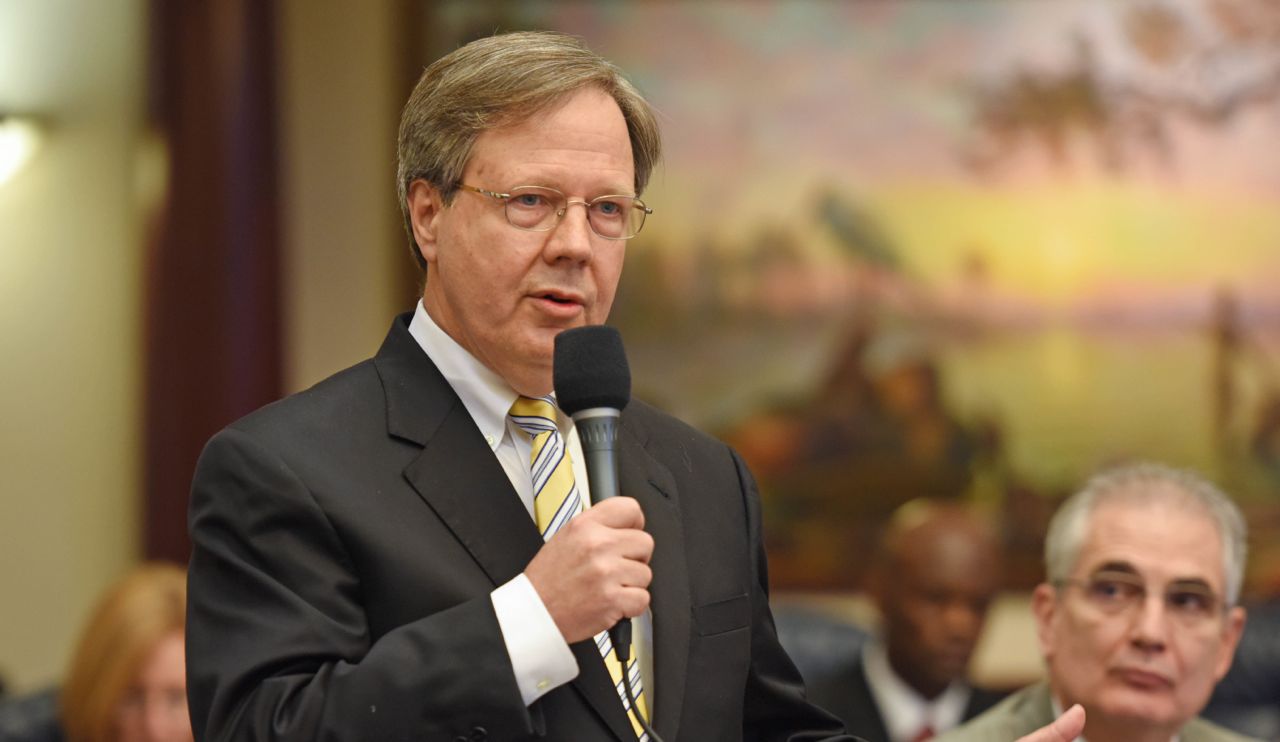 It's been a big month for Plakon.
Republican state Rep. Scott Plakon has filed for re-election in Florida House District 29, seeking a sixth term representing parts of Seminole County.
Plakon served two terms in House District 30 from 2008-12 and then came back in House District 29, first being elected in 2014.
It's been a big month for the conservative Republican and publisher from Longwood. On Feb. 3 the widower announced his engagement to Central Florida real estate agent Rachel Saunders. Plakon's wife Susie Plakon died last summer after a long and courageous struggle with Alzheimer's disease.
Last fall Plakon squeaked by for re-election, defeating Democrat Tracey Kagan 51-49.