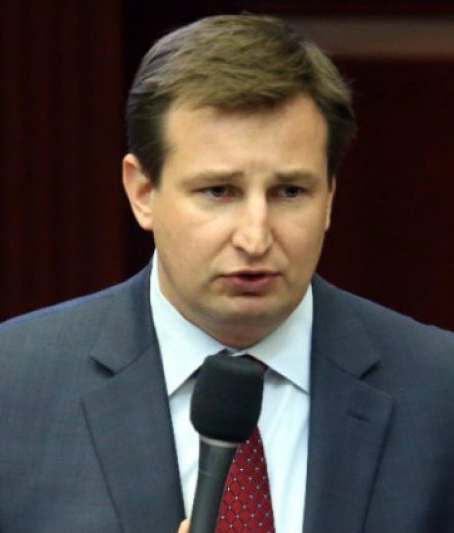 A Republican primary challenge is unlikely but Democrats may put up a strong challenge.
Republican former state Rep. Jason Brodeur has the backing of the presumed next State Senate President Wilton Simpson in Brodeur's quest to be elected in Senate District 9.
Brodeur's campaign announced the endorsement by the fellow Republican in a district race that is unlikely to draw any Republican primary challengers, aiming to succeed term-limited Republican state Sen. David Simmons in the Seminole County-based district.
"Jason's leadership and commitment on important issues such as family adoption, public safety and education has proved critical in passing meaningful legislation that helps Florida families." Simpson stated in a news release issued by Brodeur's campaign. "I'm excited to endorse Jason's campaign, and I'm proud of the work we've already accomplished together on key issues like pension reform. I'm confident in his ability to continue to lead in the State Senate."
Brodeur served three terms in the Florida House but declined to seek a fourth term to focus on a longterm Senate campaign. A businessman who started his own health care consulting company in Sanford, he is president and chief executive officer of the Seminole County Regional Chamber of Commerce.
He  has a nearly overwhelming head start in campaign money but may expect a strong challenge from Democrats for a district that Republicans have long held. Democrats have been making noise in Seminole County, winning elections and making others close. Among two Democrats filing for the seat so far is former Navy intelligence official Justin Miller of Oviedo.Democrat Rick Ashby, an engineer from Oviedo, also has filed.
"Senator Simpson is a proven state leader, colleague and friend. I am honored to have his support," Brodeur stated. "His leadership in the Florida Senate has been crucial to the success of our state, and I was honored to have had the opportunity to work with him on a number of important issues during my time in the Florida House. I look forward to continuing our work together to improve the lives of every family in the Sunshine State."