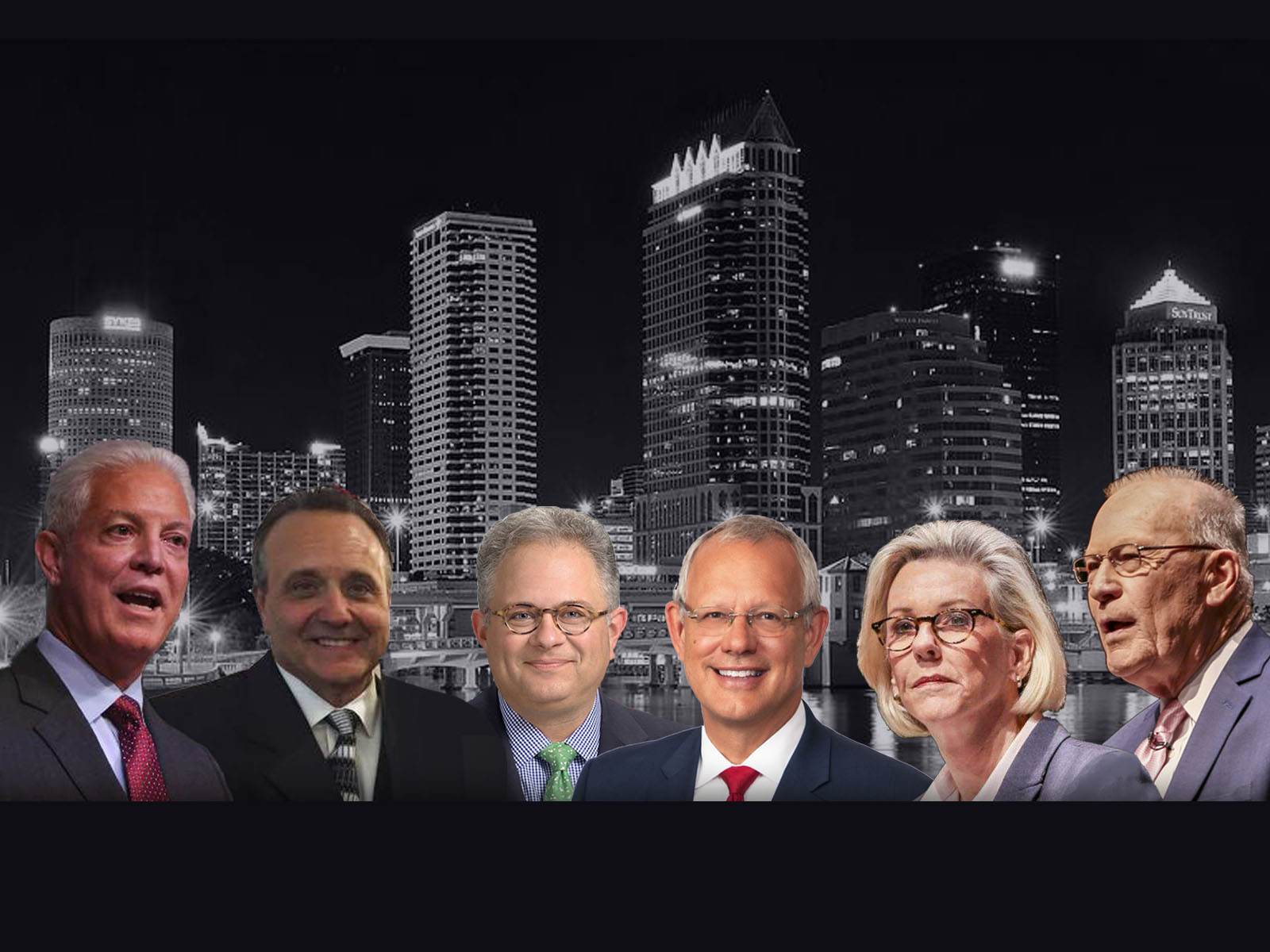 "Would you do me the honor of letting me be your Mayor?"
Things were slow in Tampa municipal races Thursday as the world went all lovey dovey over Valentine's Day. One candidate took that a step farther … with a love letter to the city he hopes to lead.
Love was also winning Wednesday evening as candidates gushed over all things LGBTQ community. The support was uplifting in a race that more and more is becoming heated. Candidates were feeling that vibe as they laughed and cracked jokes with one another without a single insult hurled at another.
Here's how Thursday's Valentine's Day politics shook out in Tampa.
"Topher Morrison goes over the top with Valentine's Day love letter to Tampa" via Florida Politics — Eliciting childhood memories of love notes scratched on torn bits of paper — do you like me? Yes. No. Maybe — Morrison asks Tampa, "would you do me the honor of letting me be your Mayor?"
"Dear my beloved city of Tampa," Morrison writes in his Valentine's love letter. "I visited you 19 years ago for a 3-day weekend, and I fell in love. I fell in love with you and all that you have to offer … your beautiful views, your compassionate nature, your welcoming spirit."
Topher's Tampa crush reminds him she has other suitors.
The letter, presumably penned by Morrison himself, jokes about other candidates' promises including David Straz's plan to clean the "fluff" from the city's budget. Morrison's "response" from Tampa jokes that she doesn't really feel all that fluffy.
The playful love letter and the clever, if not cheesy, Tampa response is emblematic of the growing frustration Morrison has been becoming more and more willing to share.
In recent days, he's taken to social media with a series of photos of with his dog, Macie. One claims that if voters want someone to fight for the underdog, they should elect the underdog.

"Tampa's" letter to Morrison ends simply with, "I see you."
"Mayoral candidates show outrage of Hamburger Mary's false hepatitis allegations" via Florida Politics — Tampa's next mayor might do something about the recent closure of a popular LGBTQ-owned restaurant. Six of the seven mayoral candidates expressed outrage over the Ybor City Hamburger Mary's closure following a damning Hillsborough County Health Department claim that an employee there was infected with hepatitis A.
The allegation, which was later proven false, sparked so much fear among consumers that the owner, Kurt King, was forced to close the restaurant and liquidate his assets in order to compensate employees ahead of the holiday season.
"There is a definite need for our Health Department and what it does," said retired judge Dick Greco Jr."When situations come up like this, the people have to be removed from office or be removed from what they're doing."
Ed Turanchik said he's worried the Hamburger Mary's incident is indicative of a broader rollback of LGBTQ protections under DeSantis who made one of his first acts as governor providing workplace protections for various groups but didn't include the LGBTQ community. Turanchik called the issue "a teachable moment."
"The reason to protect gay rights is because of things like this," he said.
Harry Cohen took it a step further, encouraging King to sue for damages.
Hillsborough Supervisor of Elections to test voting equipment
This Hillsborough County Supervisor of Elections office will test its voting equipment ahead of the March 5 municipal election.
"This is one of the key elements in our process to ensure the accuracy and integrity of our vote tabulation," Supervisor of Elections Craig Latimer said.
Elections supervisors are required to use election equipment that meets the state's stringent certification standards, and to perform a Logic & Accuracy Test on the equipment before every election.
During the test, a stack of pre-filled ballots are scanned through a random selection of the ballot scanners that will be used for all three methods of voting – early, mail and Election Day to ensure the scanners are reading every position on the ballot and counting votes accurately.
After the Logic & Accuracy Test, the equipment is sealed and kept under camera surveillance until being deployed to voting locations.
The test is open to the public and takes place Friday, February 15, 2019 at the Robert L. Gilder Elections Service Center, 2514 N. Falkenburg Rd., Tampa, 33619.
Straz releases another video
It seems like there's a new one every day. With is $1.6 million in personal finances flooding his campaign coffers, Straz is at no loss for resources to produce video after video of campaign material. In the latest, Straz touts his humble roots that led to massive wealth.
"I started the journey of my American dream sweeping the floors of a bank. That same journey brought me here to Tampa, the city I love. And you better be sure I brought my broom. I'm going to use that same broom to sweep out the fluff, waste and inefficiencies in our city budget."
"I want to earn your vote the same way I earned my money; through hard work, honesty, integrity and imagination."
Morrison honors Marjory Stoneman Douglas victims

Get Social
Our volunteers are working hard today!! Thank you for all you've done this past month. I couldn't do any of this without you! #Tampa #Florida pic.twitter.com/7jBHwa7sBw

— Greco for Mayor (@DickGreco2019) February 14, 2019
9 years ago, I gave up my car as an experiment to reduce my carbon footprint and I've never looked back.#TampaForTopher https://t.co/3YIxbWINe2

— Topher Morrison (@tophermorrison) February 14, 2019
Sold out!
Mayoral candidates will participate in (another) forum Friday afternoon at the Tampa Tiger Bay Club luncheon at the Ferguson Law Center near downtown Tampa, but the event is sold out. Morrison, Greco and Castor typically broadcast forums live on Facebook and we'll be providing coverage of the event here, so check back.