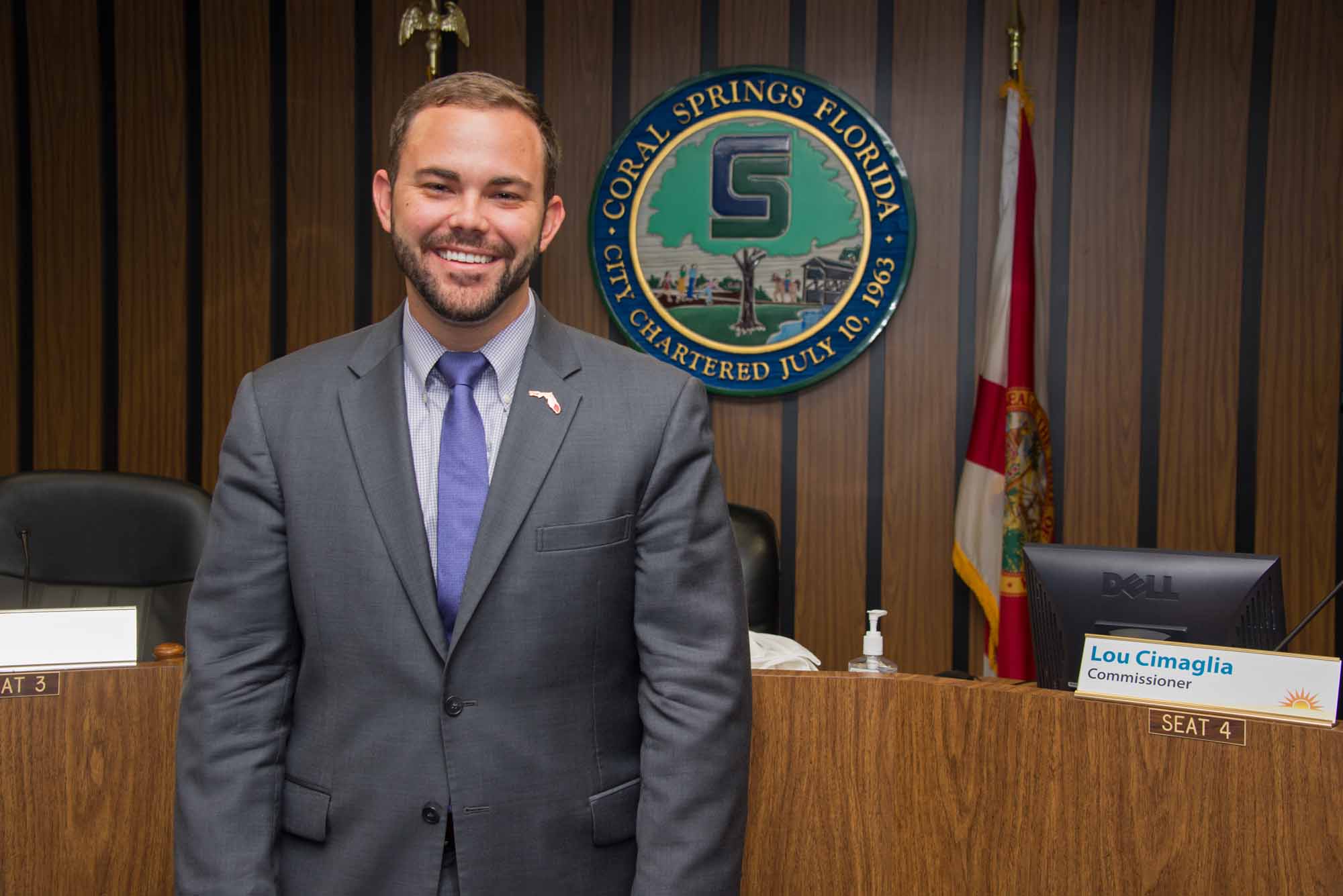 The Broward County district won't be represented during the 2019 Legislative Session.
Democrat Dan Daley won House District 97 by default on Thursday — but he won't be heading to Tallahassee for Session.
Republican House Speaker José Oliva on Thursday night said Daley can't be seated under state elections law till the date of the special general election — which is in mid-June.
"By operation of Florida law, an unopposed candidate is elected on the date of the general election," Oliva said in a statement. 
Daley, a Coral Springs City Commissioner, was the lone candidate to qualify for the legislative seat ahead of the noon deadline. That means he won without opposition.
But "the special election … is set for June 19," Oliva added. (The Governor's executive order actually says "June 18," a Tuesday.) "The unopposed candidate will be deemed elected and seated on that date."
That means HD 97 won't be represented during the 2019 Legislative Session, which runs March 5-May 3. A request for comment was left on Daley's mobile phone Thursday night.
"The House has consistently followed this law," Oliva said in the statement. "As recently as 2018, five Republican candidates had no primary or general election opposition, yet were not seated until the close of the polls on the night of the general election."
But state Democrats disagreed, accusing Oliva of wrongly depriving HD 97 of representation in the next session.
"José Oliva's effort to deny the people of HD 97 a voice in Tallahassee is an insult," Rizzo said.
"Oliva is leaving the people of Parkland without representation during a legislative session where Republicans intend to force through an NRA backed bill that would arm our teachers. This is a shameful effort to try and silence their voices, while he continues to lift up national embarrassments like Anthony Sabatini. José Oliva should follow the guidance of the Executive Order and immediately swear-in Rep. Dan Daley."
Daley will succeed former state Rep. Jared Moskowitz, also a Democrat, who vacated the Broward County seat after his appointment by Gov. Ron DeSantis to become head of the state Division of Emergency Management.
Daley will serve a partial term, so he will be eligible to run for re-election four times, allowing him to serve a possible maximum of nearly a decade in the House.
The HD 97 special election was one of three called by DeSantis to replace lawmakers he tapped for leadership roles.
Also Thursday, three candidates qualified for a special election in Pasco County's House District 38, left vacant after GOP former Rep. Danny Burgess resigned to take the top job at the Department of Veterans Affairs.
And, in North Florida's House District 7, four Republicans and one Democrat qualified to succeed former Rep. Halsey Beshears, a Monticello Republican and DeSantis' pick to run the Department of Business and Professional Regulation (DBPR).
The primary elections for those seats will be held April 9, and the general elections also will be held June 18.
___
Gainesville correspondent Drew Wilson contributed to this post.