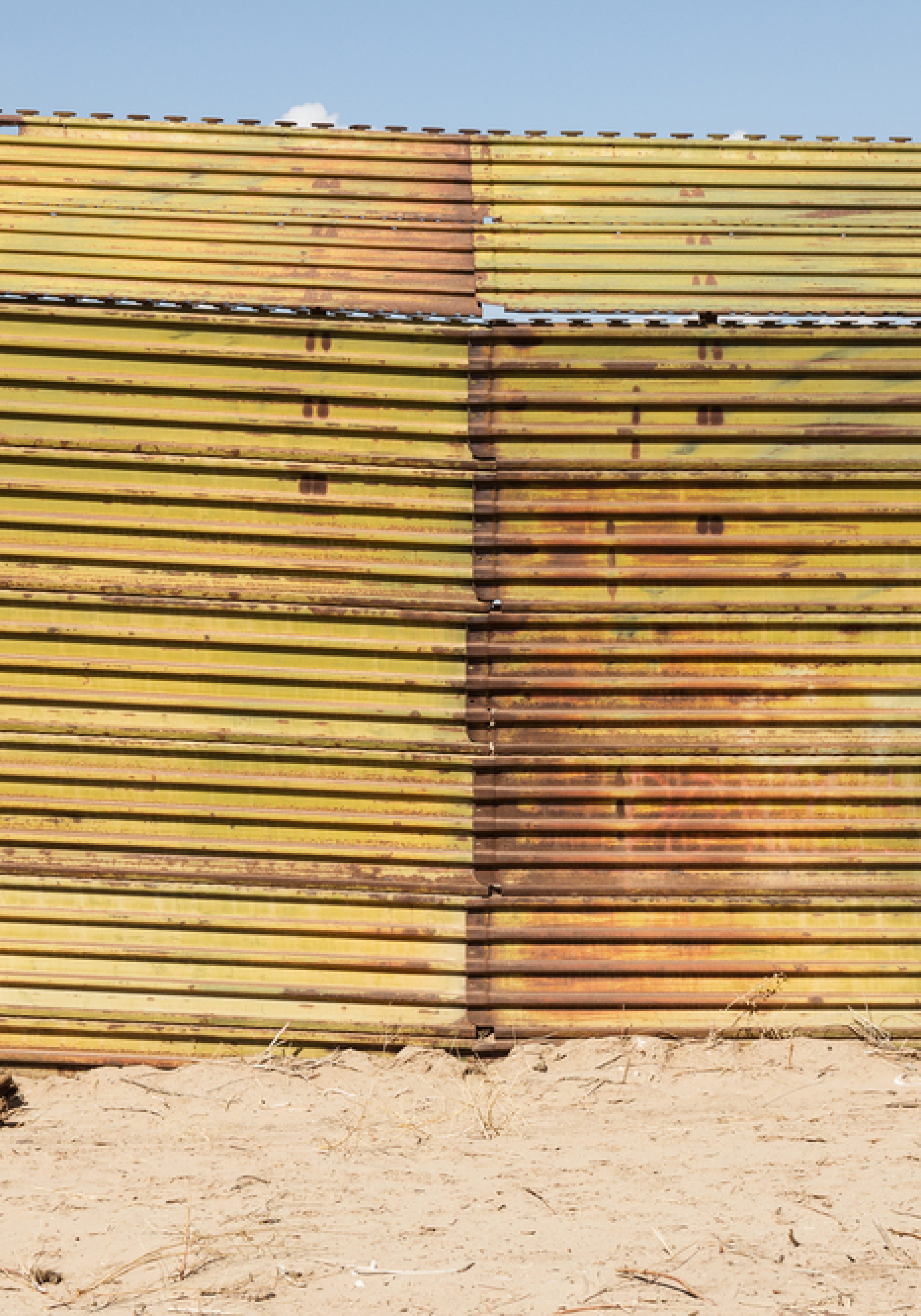 'I applaud the President's decision ... to secure our border.'
Florida's Republican U.S. Sen. Rick Scott, who earlier had urged President Donald Trump to declare a national emergency if he did not get the border security money he wants from Congress, on Friday applauded the president for  saying he will now do so.
Scott's declaration of support contrasts with early statements from Florida's Democratic members of the House of Representatives who blasted Trump's decision as only advancing Trump's personal political agenda, as a dangerous precedent, and one that diverts money from military construction, perhaps including at MacDill Air Force Base in Tampa.
Scott's applause also may likely contrast with the position of Scott's fellow Republican, U.S. Sen. Marco Rubio, who earlier had expressed strong concerns about such an order, though he also declared the caravans coming toward the border as a humanitarian crisis. Rubio has not yet directly responded after Trump announced Friday that he intends to make the declaration.
As he has in the past, however, Scott did not make any specific references to construction of a wall, the item which Trump emphasized in his announcement speech Friday.
"I applaud the President's decision to put the safety of our country first and use his authority to secure our border," Scott stated in a news release issued Friday. "This is a reasoned, measured approach to fulfill his duty as Commander in Chief and keep our country safe, and I appreciate that he kept his word to not repurpose funds designated for disaster relief funding for Florida or Puerto Rico, which I've discussed with him at length. I look forwarding to working with him as Florida continues to rebuild following multiple devastating hurricanes."
Republcian U.S. Reps. Matt Gaetz of Fort Walton Beach and Daniel Webster of Clermont also quickly joined the applause.
"I'm proud of our president for boldly declaring he will not allow politics to stand in the way of the United States' national security interests. We are not a nation without borders, and the executive decision made by President Trump today exemplifies his commitment to the safety of American citizens. With this executive action, President Trump fulfilled his promise to address the crisis on our southern border and protect our country from drugs, human trafficking, and criminally violent illegal aliens. I'm proud to support him in this decision," Gaetz stated in a news release.
Democrats responses included:
"There is no emergency. There is no crisis. This is a disgrace," tweeted U.S. Rep. Val Demings of Orlando.
"President Trump's personal political predicament does not qualify as a national emergency. He manufactured a national emergency to unlawfully divert funds to his pet project instead of focusing on what matters to American families like lowering health care costs, creating jobs through infrastructure and tackling the climate crisis," U.S. Rep. Kathy Castor of Tampa stated in news release.
"President Trump could not convince Mexico to build his wall as he promised, so he turned to the American taxpayers to pay billions of dollars for it and then shut down the government when he did not get his way. A bipartisan majority in Congress also rejected funding for the ineffective and wasteful border wall," Castor continued. "As the representative for MacDill Air Force Base and the brave men and women who serve there, I am furious that President Trump is diverting over $3.6 Billion in military construction resources – resources that should be used to enhance our military readiness, improve base housing and truly safeguard our national security. It is wrong for President Trump to steal funds that are used to support America's military service members."
"Declaring a national emergency to build an ineffective and expensive wall repudiates a bipartisan spending bill, overstepping the checks and balances of our Constitution and setting a dangerous new precedent," U.S. Rep. Lois Frankel of West Palm Beach stated in a news release. "I expect that the courts will review what many believe is a gross abuse of power."
"It is wrong for President Trump to bypass Congress just so he can advance his own political agenda," tweeted U.S. Rep. Stephanie Murphy of Winter Park. "I agree that we need to do more to secure our ports and protect our borders, but the President needs to work with us to do this, not take unilateral action."
Webster wrote, "We have a crisis at our southern national border.  Gangs like MS-13 are constantly exploiting our lack of border security and numerous legal loopholes to avoid deportation. Our law enforcement officials at the border do not have the tools and resources they need to keep Americans safe, apprehend those who illegally enter our country and process the overwhelming number of claims of credible fear,' Webster continued.
"The bill just passed by Congress does not provide the Department of Homeland Security the tools and resources the Department of Homeland Security requested.  In fact, it creates more loopholes for gangs to exploit and directly incentivizes using children to avoid deportation. Our porous borders pose a grave threat to our national security and American's safety. Ronil Singh's son will never see his father again. Marilyn Pharis' children and grandchildren will never hear her voice or see her again," Webster continued.
"President Trump is taking his responsibility seriously and using the power given to him by Federal Law in Title 10 United States Code Section 2808 and Title 10 United States Code Section 284 to protect our country," Webster concluded. "The declaration of national emergency was not my preferred route, as I would like to see a more collaborative approach between the Executive and Legislative branches, but I believe the President stands on solid legal ground. I hope this causes my congressional colleagues to reflect on the role of the Executive branch and how much congressional authority Congress has given away in decades past."