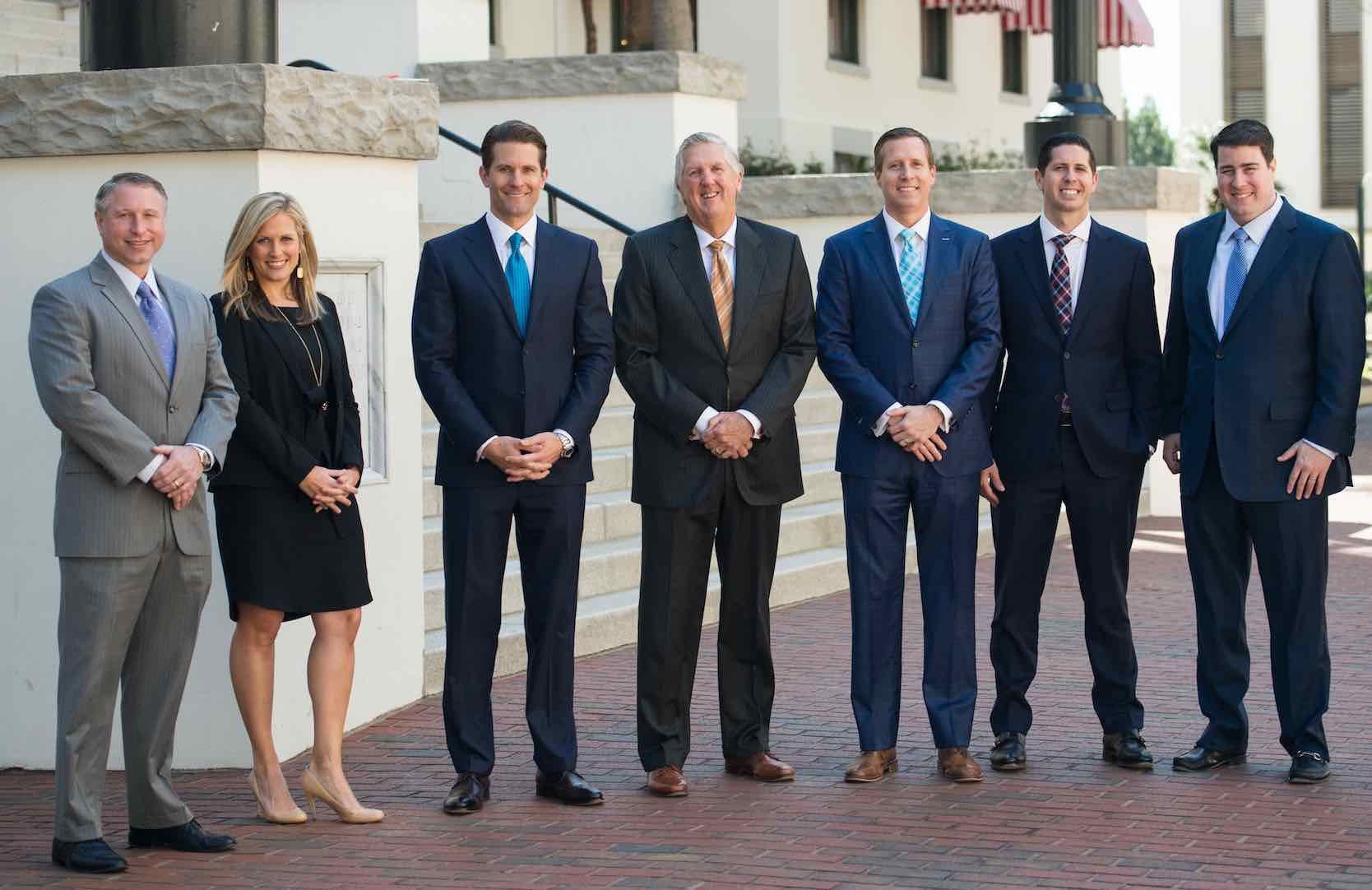 The firm's earnings grew $1.1 million year-over-year
Lobbying firm Capital City Consulting is among the few Florida shops that can claim they reel in eight figures a year.
Governmental affairs firms report their quarterly compensation numbers in ranges covering $10,000 increments up to $50,000. Using the median number for each of CCC's 150 clients shows the firm again topped the $2.5 million mark in the fourth quarter of 2018.
The newly filed compensation reports peg the 13-member firm's earnings at $10.3 million for the year. More than $6.5 million of that came in via legislative lobbying, with executive branch efforts producing another $3.8 million.
If each of the CCC's contracts trended toward the top end of their reported ranges, founders Nick Iarossi, Ron LaFace and Gerald Wester and the ten other advocates on staff could have hauled in as much $14.8 million.
"We are proud of our continued growth and success," Iarossi said. "It's proof that hiring great people who work hard for clients and never quit is a recipe for success."
Loads of clients cracked the six-figure mark last year — 20 paid that sum or more for legislative lobbying and another five topped $100K paid for executive work.
The top client across CCC's 2018 legislative compensation reports was RAI Services Company, which contributed up to $200,000 to the firm's legislative total.
Coming in close behind the Winston-Salem-based tobacco company were Tallahassee Retail Ventures, H.H. Holdings and MCC Innovations, each of which paid $140,000 for Capital City Consulting's help plying the Legislature.
Other notables at the top of the reports: red-light camera company American Traffic Solutions, telecom giant AT&T and Florida International University. All told, the team at Capital City Consulting could have earned up to $8.8 million for the legislative efforts.
The top of the heap on CCC's executive reports included many of the same names. Tallahassee Retail Ventures paid an estimated $180,000 for work on the other side of the Capitol, making for $320,000 in compensation between the two reports. That was good enough to make the shopping center developer Capitol City Consulting's top-paying client of the year.
The four other clients sending more than $100K CCC's way for work before the Governor and Cabinet were Ceres Environmental Services, Brandt Information Services, Accenture and SHI International.
Capital City Consulting is one of a half-dozen Florida lobbying firms that consistently rakes in more than $1 million a quarter, and it's growing at a rapid clip.
Overall, CCC's 2018 financials came in $1.1 million higher than in 2017. The firm's legislative haul shot up $300,000 year-over-year, while executive earnings grew by a whopping $800,000 — an increase of 25 percent.