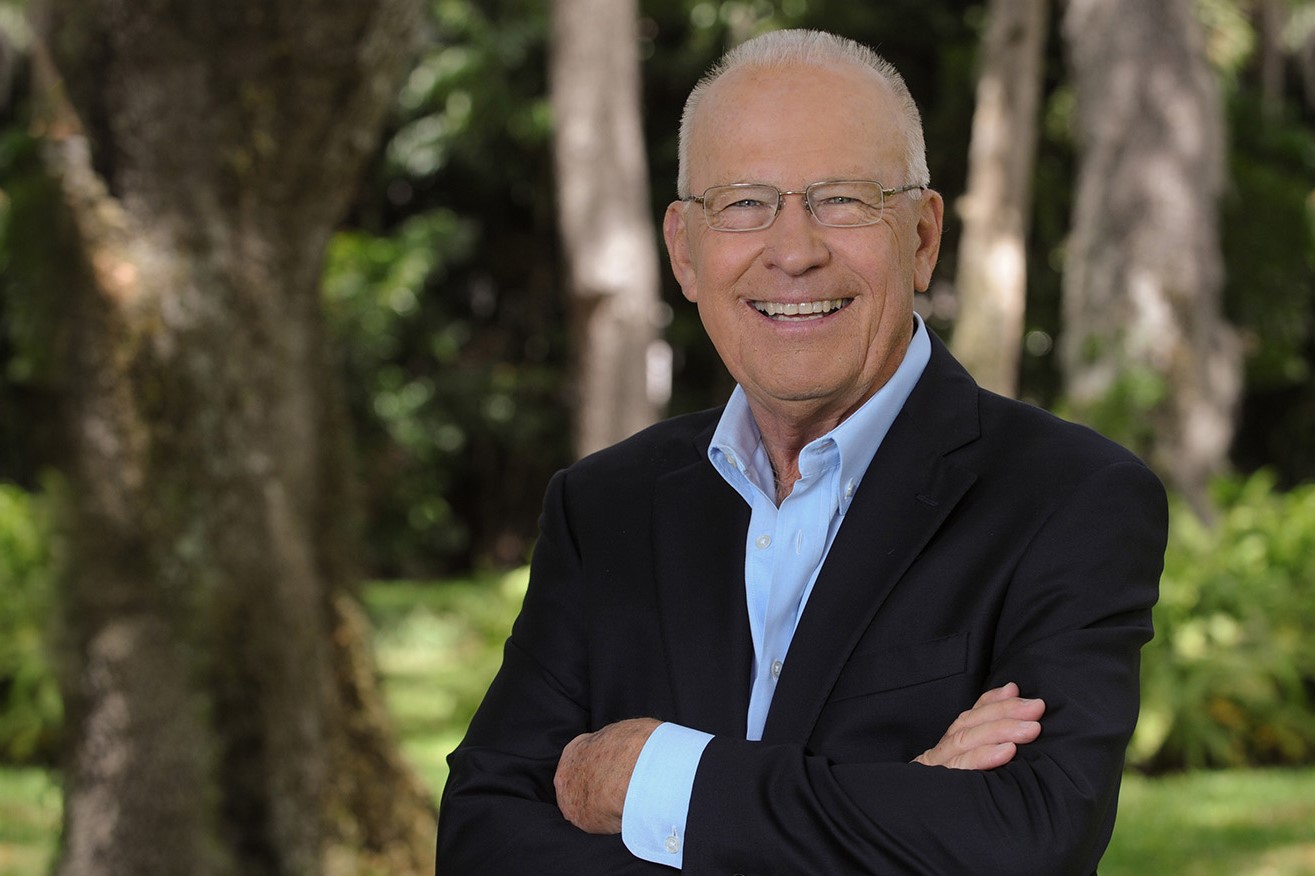 It's not the first time Straz has sounded like various conservative firebrands.
David Straz got put on the spot Friday afternoon during a Tampa Tiger Bay Club luncheon when a member asked him to better define his claims that "blogs" are saying "things aren't great" in Tampa.
Asked which blogs he was reading, Straz briefly channeled Sarah Palin and said he reads them all.
Palin was mocked mercilessly in late 2008 after she responded to a reporter's question about which newspapers she read and, rather than specifically naming them just said "all of them."
It's not the first time Straz has sounded like various conservative firebrands. During a recent campaign forum in West Tampa, Straz answered a question about Tampa Bay Lightning owner Jeff Vinik's perceived favor among Bob Buckhorn's administration on his $1 billion Water Street Tampa development.
During a conspiratorial reply, Straz suggested investigating "what is going on."
Sound familiar?
President Donald Trump made a similar statement in early 2017 when he called for a Muslim travel ban until the country can "figure out what the hell is going on."
It might not be a good look for a candidate running for mayor of a city that went soundly against Trump in 2016 especially when Straz himself voted for Trump, though he has since said he regrets that vote.
Straz is in what is more than likely a vulnerable situation. Sitting in second place he would advance to a runoff with Jane Castor – if the polling numbers hold up. With Castor polling at 45 percent and no other candidate even reaching double digits except for Straz, it makes him the target to move on beyond March 5.
That means that instead of taking on Castor, who's polling numbers make her almost untouchable, Straz is taking the brunt of the political attacks.
After offering his vague answer to which blogs he reads, Straz doubled down on his promise to identify and cut "fluff" from the city's budget saying there's always some in every budget.
Later, Straz brought fluff up again saying he would identify waste in an immediate city budget audit that he would post online for transparency.
Castor jumped on Straz's budget claims saying she disagrees and that the city's budget is already quite lean. Straz has previously suggested cutting the city's $1 billion budget 10 percent.
"When you cut without being thoughtful, it causes unintended consequences," Castor said.
Like, litigation, for example, she said.
Harry Cohen, a two-term City Council member, partially agreed with Straz that you could find waste in any budget, but said the city is already suffering from eight years of consistent budget cuts. But he said the trick is not to further cut, rather to find ways to do more with less. He suggested better utilizing technology.
Underdog Topher Morrison further blasted Straz over his audit plans, quipping that the city's budget and audits are already posted online.
Yet Straz remains undeterred.
"To say there is no fluff is the budget is baloney," he said.
See also social media posts embracing the somewhat odd yet not unheard of way to describe government waste.
Straz tweeted a photo of himself holding a giant tub of Fluff brand marshmallow fluff. Later, he released a video talking about his humble beginnings sweeping floors in a bank. In that video he says he took his broom to Tampa and will use it to sweep out the fluff.
David Straz is good at finding the fluff. He's going to take his broom and sweep out the fluff in the city's budget!#Fluff #Tampa #TampaCityGovt #JustImagine #TampaMayor2019 #StrazyMayor2019 pic.twitter.com/uDCH1nJD0K

— David Straz for Mayor (@StrazForMayor) February 11, 2019