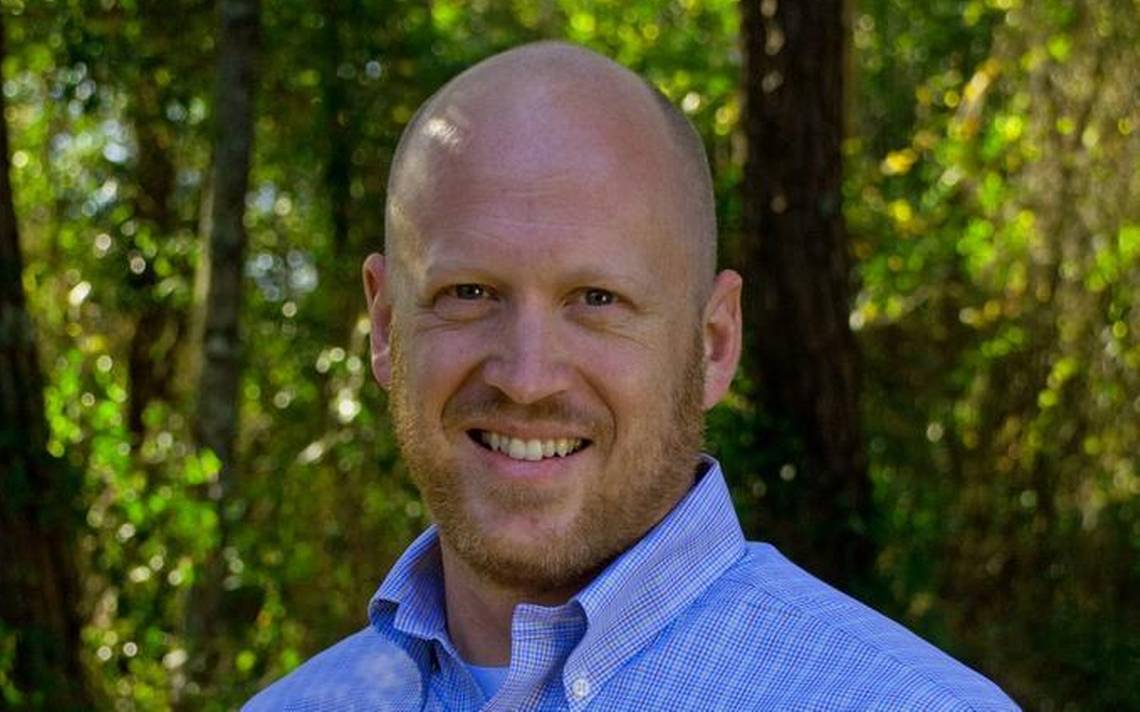 The appointment is getting praise from the environmental community.
Noah Valenstein will continue serving as Secretary of the Florida Department of Environmental Protection, Gov. Ron DeSantis announced Friday.
That makes Valenstein, who was appointed by former Gov. Rick Scott in 2017, a survivor of the new administration's shakeup. The appointment also comes after DeSantis revealed a pricey environmental spending plan, recommending $625 million for Everglades restoration and resource protection. An investment of that each year would result in $2.5 billion by the time DeSantis is up for re-election.
"Noah has led DEP with distinction and has played an integral role in implementing my vision to protect and restore Florida's environment," DeSantis said in a statement. "I'm confident his continued leadership will bolster our efforts to take decisive action on behalf of the people of Florida."
The DeSantis transition team named Valenstein to an environmental advisory panel last year, hinting that the current DEP Secretary would remain a player under DeSantis' reign. 
The decision to keep Valenstein in place is agreeable to at least one person in the environmental community that commonly butted heads with Scott, now a U.S. Senator.
Aliki Moncrief, executive director of Florida Conservation Voters, described Valenstein as someone "well-liked" by environmentalists.
Moncrief noted that DEP had reportedly been barred from using words like 'climate change.' And because Valenstein served at the pleasure of Scott, Moncrief suggested that maybe Valenstein was constrained during his first year at DEP.
A litmus test for the DeSantis administration, Moncrief said, could be whether DeSantis "allows Noah the space to really lead" on issues like climate, land conservation and water pollution. 
"[Valenstein] knows the right things to do when it comes to environmental policy and he understands the importance of taking action to address the critical environmental issues of our time," Moncrief said. 
Julie Wraithmell, executive director of Florida Audubon, called Valenstein "a Florida-grown conservationist" with the ability to "make real progress for our state."
"During his brief tenure at DEP, we've already seen Florida Forever funding restored to $100M, strategic springs restoration projects implemented, and DEP stepping up to drive state efforts on sea level rise adaptation," Wraithmell said. "He made creative and effective hires to head state parks and the Division of State Lands, reenergized the agency's regulatory functions, and has grown DEP's culture of transparency, accountability and stakeholder inclusion."
Eric Eikenberg, CEO of The Everglades Foundation, suggested Valenstein could help carry out DeSantis' ambitious water agenda.
"Secretary Valenstein understands the critical link between cleaning up our water and the economic viability of our state," Eikenberg said. "With Governor DeSantis' transformative and bold leadership, Secretary Valenstein's long-standing commitment to Florida's natural resources will deliver tangible results for Florida's waterways."
Before DEP, Valenstein served as the executive director of the Suwannee River Water Management District. His education background includes an undergraduate degree from the University of Florida's School of Natural Resources and Environment. He also holds a law degree from Florida State University.
Valenstein had previously served as Scott's environmental policy coordinator before Scott in May 2017 appointed him to lead DEP. Valenstein replaced interim Secretary Ryan Matthews, who filled in after former Secretary Jon Steverson quit to join the legal-lobbying firm of Foley & Lardner.