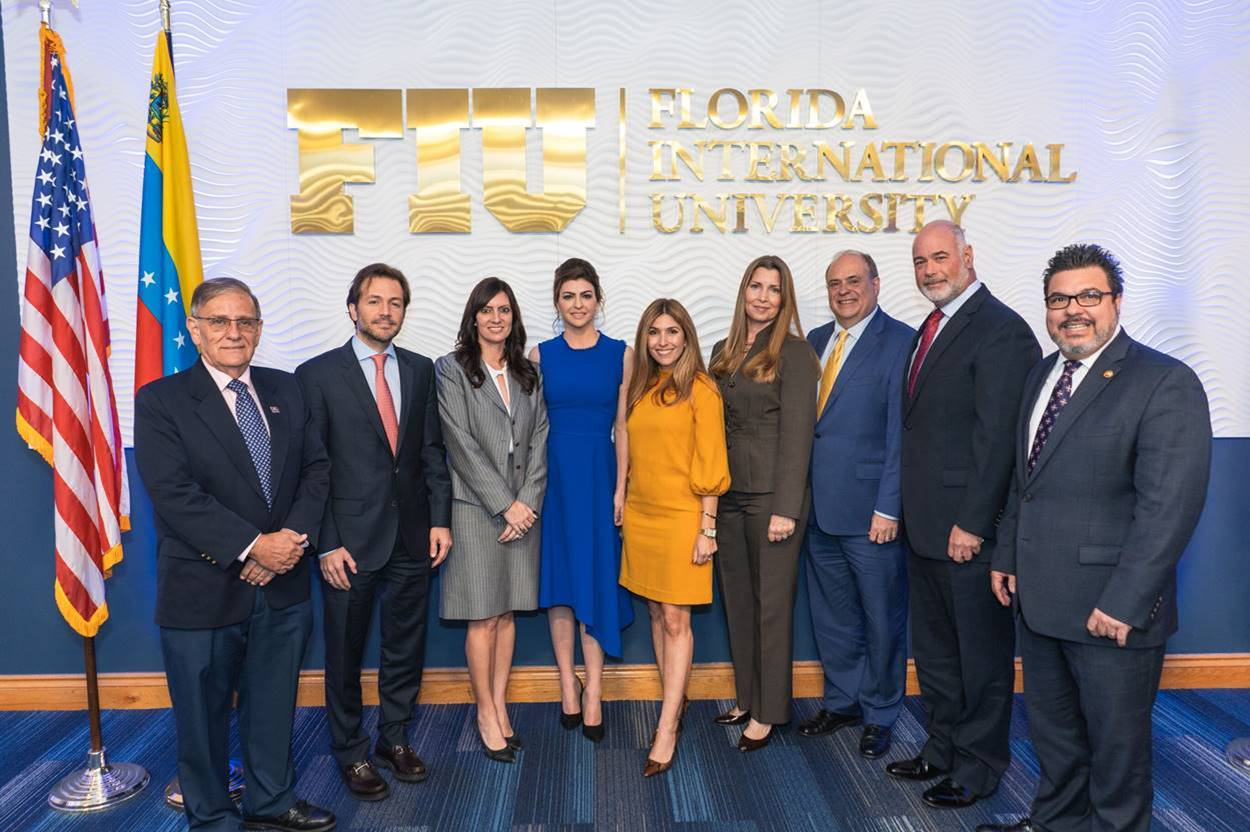 The leaders reiterated administration opposition to Nicolás Maduro.
Lt. Gov. Jeanette Nuñez and Florida First Lady Casey DeSantis met in Miami Friday with individuals impacted by the turmoil in Venezuela.
"The Venezuelan people have been fighting to rid their country from the grips of a political, economic and humanitarian crisis for decades," said Nuñez.
The lieutenant governor harshly criticized the continued regime of Venezuela President Nicolás Maduro.
President Donald Trump announced last month the U.S. would no longer deal with Maduro and instead recognized Juan Guaidó as the country's Interim President.
That came a day after Florida leaders including Gov. Ron DeSantis met with Trump about the situation in Venezuela.
U.S. Sen. Marco Rubio and U.S. Rep. Mario Diaz-Balart had been among the Florida leaders lobbying Trump to take action. Both their wives, Jeannette Rubio and Tia Diaz-Balart, joined in the listening session at Florida International University with the first lady. So did Doral Mayor Juan Carlos Bermudez.
Nuñez said she hopes the growing number of nations who refuse to recognize Maduro leads to his departure soon. The listening session, she said, reinforced that view.
"I had the opportunity to hear firsthand from some of the most inspiring Venezuelan exiles and leaders. Their resiliency and resolve is to be admired," she said. "I strongly believe Maduro's cruel, tyrannical and oppressive regime is reaching its final days. Together with our Governor and the First Lady, we remain committed to supporting freedom and democracy in Venezuela."
Casey DeSantis said the listening session in Miami served as an opportunity to hear firsthand of how the Maduro's regime's oppressive policies forever changed lives.
"The stories shared truly depict the hardships being experienced by all of those in Venezuela," she said.
"As a mother, I am especially focused on making the children of Venezuela no longer suffer under the oppressive Maduro dictatorship. We will continue to do everything we can to ensure that there is a new regime in Venezuela, one we can proudly stand with and support."
Dr. Rafael David Gottenger, a Venezuelan exile now performing surgery at Nicklaus Children's Hospital, participated in the session. Gottenger previously spoke with Gov. DeSantis and Vice President Mike Pence earlier this month when the governor issued a state recognition of Guaidó as president.