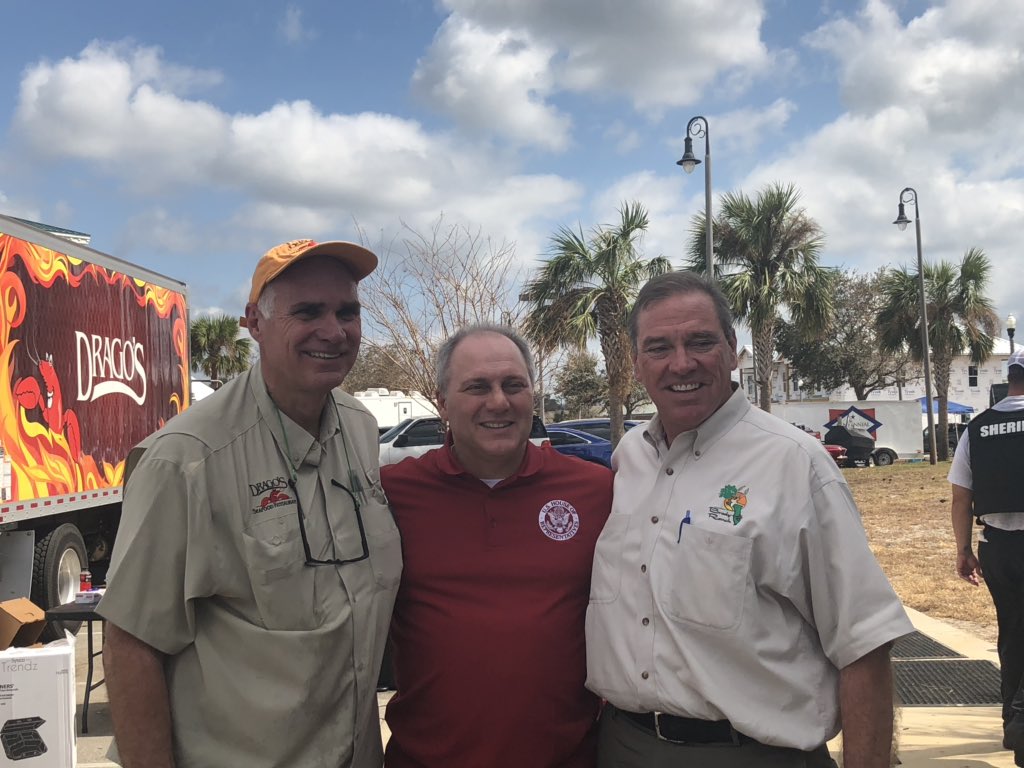 The Panhandle can't wait months more, he says.
When a budget deal finally won passage in the U.S. House last week, no Florida Republicans supported it and no Democrats voted against it.
But not every "Nay" vote offered partisan explanations.
U.S. Rep. Neal Dunn, a Panhandle Republican, said his greatest concern remained in a lack of disaster funding. While he cited border security, he said leaving his region without enough federal support made the bill untenable.
"We cannot continue to kick the can down the road on disaster funding. Florida's Panhandle needs help now, not six months down the road," he said.
"It's been four months since Hurricane Michael hit and much of the Panhandle is still in ruins, with people living in tents and surviving on the bare essentials. We need to pass disaster funding and we need to do it now."
Dunn's district took the brunt of the Category 4 storm when it made landfall on Oct. 11.
Since then, state government leaders have sped the release of Florida disaster relief dollars. Gov. Ron DeSantis has lobbied the Federal Emergency Management Agency and the White House for more federal dollars.
But after President Donald Trump declared a national emergency over border funding, something he did with the support of Senate Majority Leader Mitch McConnell, there may be less dollars available for Panhandle recovery.
Dunn puts the onus for that largely on House Democrats.
"Democrats promised they would work with President Trump to address border security — a promise they did not keep," he said.
"This bill falls short of providing necessary funding to secure our borders and is forcing President Trump to declare a national emergency to get the job done. I believe we can and must do better."
Other members of Florida's Congressional delegation cited different reasons for voting 'Nay.' Ross Spano, a Dover Republican, said he would have supported a short-term funding deal just so lawmakers could properly scrutinize the bill.
"I could not, in good conscience, vote for a bill that is over 1,100 pages and was finalized in the dark of night," Spano said.
"I advocated for a brief 'continuing resolution' which would have given Members the opportunity to fully digest the contents of this bill and cast a responsible vote. My constituents did not send me to Washington to be a rubber stamp."
Ultimately, 12 Florida Democrats in the House voted in favor of the measure, while 12 Florida Republicans voted no. Three members—Democrat Frederica Wilson and Republicans Matt Gaetz and Frances Rooney, did not vote on the resolution.