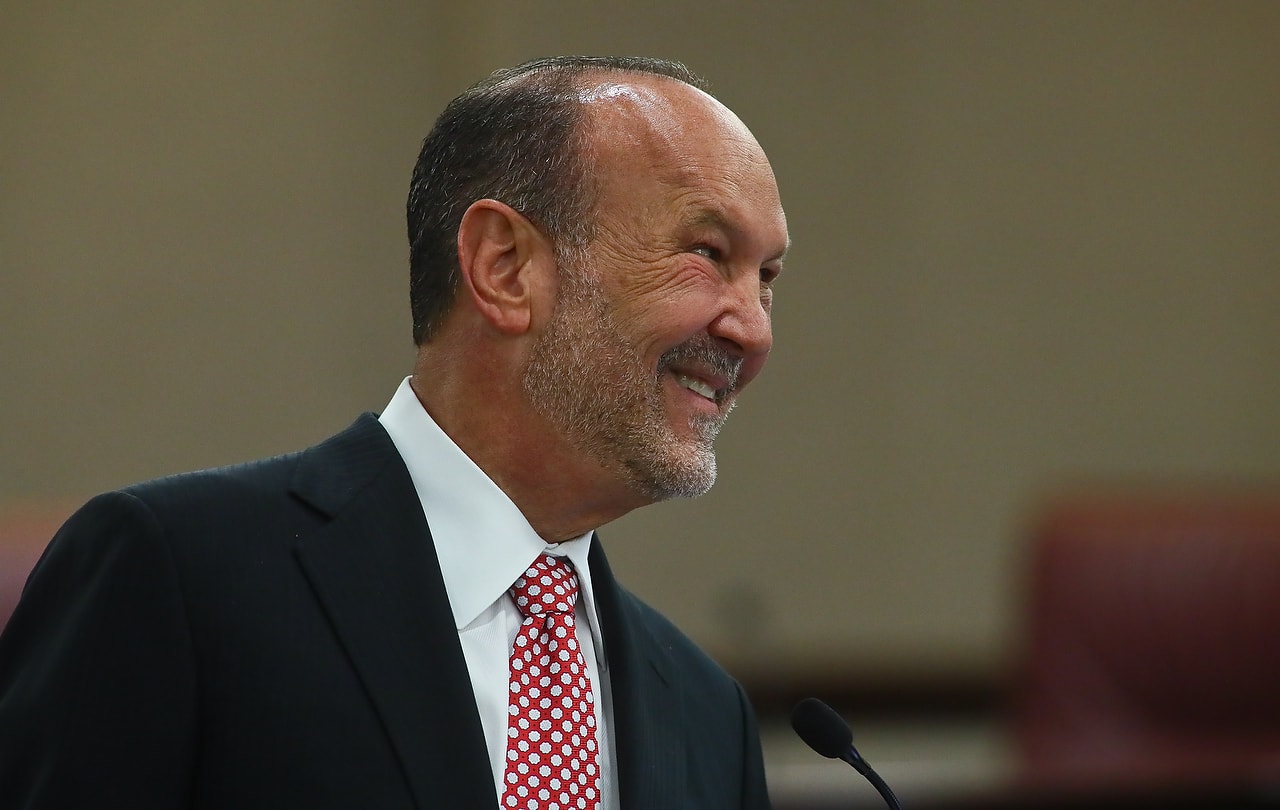 The $2.25 million quarter put his firm ahead of much larger outfits.
Pound for pound, Ron Book, Rana Brown and Kelly Mallette consistently earn more legislative lobbying fees than any other trio in the Capitol.
That usually earns them the No. 3 spot behind much larger firms, such as Ballard Partners and Southern Strategy Group. Not so in the fourth quarter — Book and Co. collected more legislative lobbying fees than any other firm, no caveat or asterisk required.
Their fourth quarter report shows $2.25 million in legislative lobbying fees, edging out the No. 2 finisher by $180,000.
According to LobbyTools, Florida lobbyists collected $31.77 million in legislative fees last quarter, meaning Book, Brown and Mallette accounted for 7 percent of all fees collected by all firms and solo advocates last quarter, or $1 out of every $14 paid out by principals.
Florida lobbyists report their pay in ranges for each client, except those that pay more than $50,000 a quarter. The $2.25 million figure is based on median numbers for each of the clients contracted with Book's firm.
Generally those ranges lead to a lot of variation between the minimum and maximum amount a firm earns. In Book's case, there's no speculation needed about $885,000 of those estimated earnings as seven clients cracked the top end of the top range.
The $50,000-plus roster included K.A.S. & Associates at $250,000, Title Clerk Consulting Company at $175,000, Performance Title Services at $143,000, Ashbritt at $135,000, AutoNation at $68,000, Miami Project/Buoniconti Fund to Cure Paralysis         at $64,000 and Florida Power & Light at an even $50,000.
If every other client on the report paid the minimum amount in their reported ranges, Book, Brown and Mallette would have earned $1.85 million. If those 200 other contracts measured in at the top dollar of those ranges, the trio could have earned more than $3.6 million for the quarter.
Four other firms broke seven figures in legislative lobbying last quarters. The list: Ballard Partners at $2.07 million, Southern Strategy Group at $1.73 million, Capital City Consulting at $1.58 million and Greenberg Traurig at $1.03 million.
As previously reported, Capital City Consulting brought in an estimated $2.5 million last quarter once their executive branch efforts were added in. That led the 13-member firm to break the $10 million mark for the year.