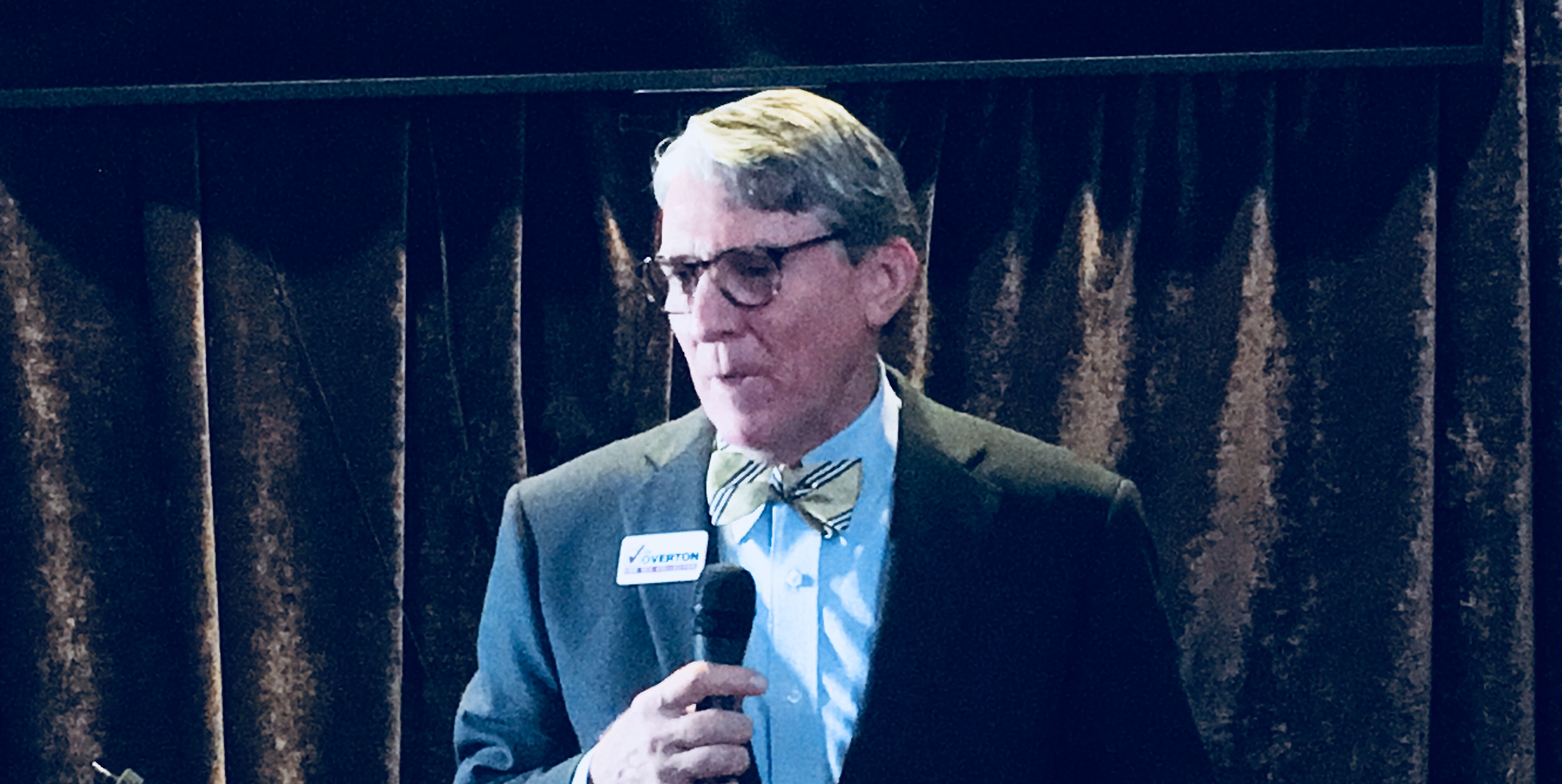 Duval Democrats didn't advance a candidate for Jacksonville Mayor in 2019. Will that hurt them in other races?
The Duval County Democratic Party didn't advance candidates for Jacksonville Mayor or Elections Supervisor in 2019.
Their fundraising for other citywide races suggests that, despite a plurality advantage in registration, they may be thwarted in their quest for other citywide Constitutional Offices.
In the Jacksonville Sheriff's race, incumbent Republican Mike Williams continued to press his cash advantage over underfunded Democratic challenger Tony Cummings in the most recent report.
Between Jan. 26 and Feb. 8, Williams raised another $15,075 in hard money, his best reporting period since Spring 2018.
Williams has been spending money in recent months, and finally began seriously fundraising again. Donors on the most recent report include Karen Bowling, Democratic Sheriff of Alachua County Sadie Darnell, and Deno Hicks of Southern Strategy Group.
The Sheriff has over $91,000 in hard money, and an additional $237,000 in his A Safe Jacksonville political committee; Cummings has under $6,000 on hand.
_____
In the race for Duval County Tax Collector, veteran Democratic politician John Crescimbeni is doing everything he can to buck the trend.
The most recent report showed Crescimbeni with under $5,000 on hand of roughly $33,000 raised. That said, he raised $12,525 between Jan. 26 and Feb. 8, with lawyer Wayne Hogan and the politically-connected Advanced Disposal coming through.
Crescimbeni is still struggling to keep up with incumbent Republican Jim Overton, elected in a special election in 2018.
Overton has raised over $85,000, and retains over $57,000 of it, ensuring he has budget for late-stage communications that Crescimbeni presently lacks.
The most recent reporting period accounted for nearly half of that cash on hand, with $26,160 raised between Jan. 26 and Feb. 8.
Among the donors: Elizabeth Petway, of one of Jacksonville's most invested families;  adult contemporary radio DJ Arthur Crofton; the Jacksonville Association of Firefighters; and the Fiorentino Group.
Overton has not seen the full weight of the donor network that supports Mayor Lenny Curry weigh in yet, and some very deep pockets may just sit this race out.
______
The race for Duval County Property Appraiser continues, with Republican incumbent Jerry Holland well-positioned to repel the challenge of Democrat Kurt Kraft.
Holland has over $128,000 on hand, and that likely will be enough to down Kraft, a repeat candidate who is largely self-financed and has $122 on hand.
Kraft, meanwhile, is facing challenges beyond fundraising, per his Twitter feed.
STOLEN Kraft campaign signs for Property Appraiser, 4 x 3 foot, from properties in the last several days, is a total of 20 signs in Duval County. Kurt Kraft had permission to put these signs on given properties. Jerry Holland is my opponent in the Property Appraiser's race. pic.twitter.com/6vTOBWDFgd

— Kurt E Kraft (@KurtKraft) February 18, 2019
____
The Mayor's race, mentioned up top, sees two Republicans leading the field. The Democrats chose the challenger, and that challenger likewise has some existential difficulties.
The race for Jacksonville Mayor is in full swing, and incumbent Republican Lenny Curry continues to dominate the field in fundraising.
Challenger Anna Brosche submitted her fundraising report late Friday evening. It showed her adding $60,854 from 219 contributions between Jan. 26 and Feb. 8.
Among the donors: local historian James Crooks, former Democratic state House candidate Billee Bussard, and Ambassador Nancy Soderberg.
Brosche still faces a significant cash deficit in her challenge to Curry, even after the $60K+ haul.
Curry reported raising $200,000 between his campaign account and political committee last week, and has nearly $2.5 million on hand, compared to the roughly $100,000 Brosche has in hard money and whatever is left in her statewide political committee (which had raised $374,000 by the end of January, but which has been spending also, on television and mail).