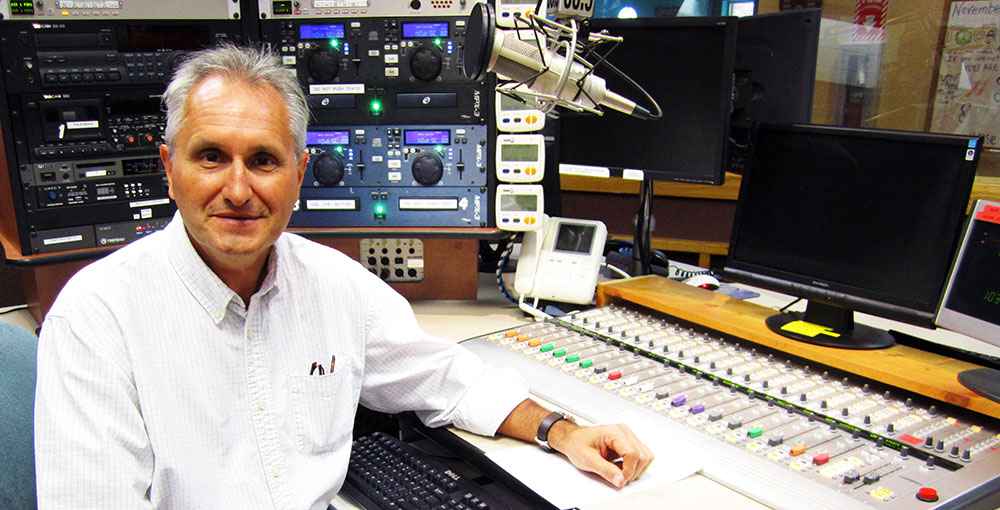 The station gave no reason for the firing.
WMNF community radio in Tampa has ousted long-time news director Rob Lorei.
In a Facebook blurb posted Monday, the station noted it "has ended its long-running relationship with News Director Rob Lorei. We are deeply grateful to Rob for all he has done for WMNF.
"Rob is one of the co-founders of WMNF and has represented the station well in the community over the years. We wish Rob well in all his future endeavors."
The station gave no reason for the action, but Lorei told Florida Politics that station General Manager Craig Kopp said the firing was partly due to low ratings, particularly in the 1-3 p.m. time slot.
"About three weeks ago I got a list of eight things Craig thought were wrong with news and public affairs programming," he said. "I disagreed with seven of those eight points. He said I wasn't supervising (reporters), which is just not true. He said I wasn't posting on Facebook enough, which probably is true. But we were also working with half the staff we had before and I was trying to organize the shows. I'm essentially being fired for low ratings, which is part of (Kopp's) responsibility.
"Their (news) release tried to make it seem like we parted ways or something, but he fired me. He gave me 15 minutes to leave the building. That's not a very nice way to end 40 years at the station."
Lorei attended a meeting on Monday night with the station's board of directors and asked for an independent hearing on this decision. A decision on that is pending.
"There were about 30 supporters there and 29 of them spoke on my behalf," he said. "I feel optimistic that the board will listen to the hundreds of people who posted online and those who showed up on just a few hours notice to support me."
Lorei is one of the most recognizable personalities in the Tampa Bay market. He will continue to host the political roundtable "Florida This Week" on WEDU television. It is the longest-running news and political affairs program in Central Florida.
WMNF, which was founded in 1979, is commercial free and largely supported by listeners. They love its eclectic mix of news, public affairs shows, and music.
On Facebook, the radio station said, "WMNF news will continue on a path of creating a newsroom for the 21st Century, a multi-platform community resource for information about local issues and how national and international issues affect the Tampa Bay area."
It promised a national search for a replacement.