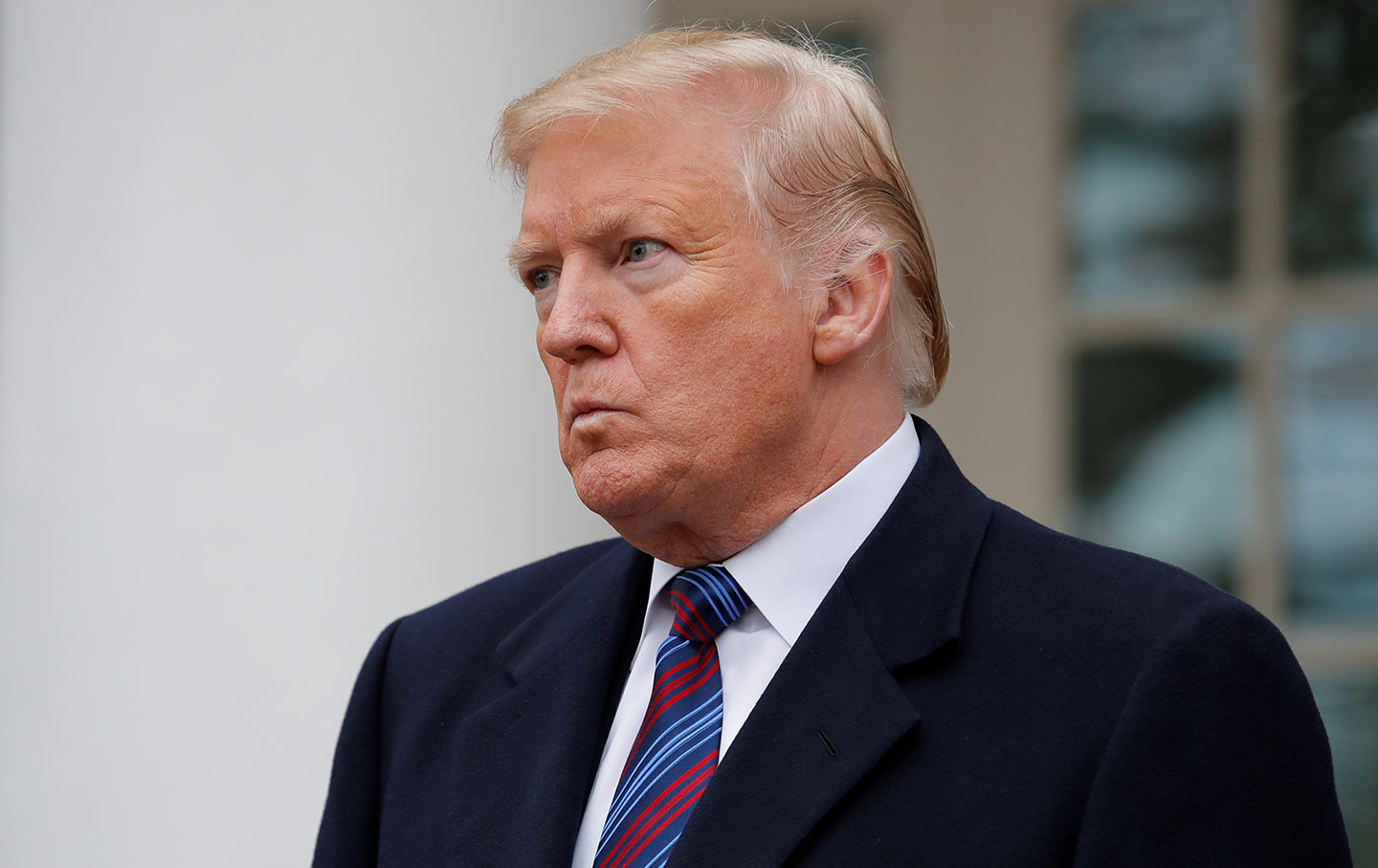 Trump spoke at FIU about the ongoing crisis in Venezuela.
President Donald Trump once again proclaimed that "America will never be a socialist country" at a Monday speech on Venezuela at the campus of Florida International University (FIU).
The event took place at the FIU Ocean Bank Convocation Center on the Modesto Maidique Campus.
Trump was there to speak out about the ongoing crisis in Venezuela. But he also used Monday's event to repeat his rallying cry against socialism from his recent State of the Union speech, offering what could be seen as a preview of his 2020 election strategy against a Democratic Party that appears to be pivoting leftward.
"Socialism has so completely ravaged this great country," Trump said of Venezuela, "that even the world's largest reserves of oil are no longer enough to keep the lights on.
"This will never happen to us," he added.
Trump has shown support to Venezuelan opposition leader Juan Guaidó after outcries over Nicolas Maduro's newest term as President. Backlash against Maduro stemmed not only from worries about election fraud, but also unrest due to economic woes ravaging the nation.
"In Venezuela, the people are on the brink of reclaiming their own liberty," said First Lady Melania Trump, who was also present at Monday's event.
"Today, we must let the Venezuelan people hear us with one united voice. There is hope. We are free. And we pray together, loudly and proudly, that soon the people of Venezuela will be free as well."
President Trump also once again hinted that military options are not off the table to support Guaidó in the country's power struggle.
"We seek a peaceful transition of power, but all options are open," Trump said.
"The people of Venezuela are standing for freedom and democracy. And the United States of America is standing right by their side."
Earlier Monday, Democrats also called on the Trump administration to extend Temporary Protected Status (TPS) to Venezuelans living in the U.S. Those requests have been echoed by GOP legislators such as U.S. Sen. Marco Rubio and U.S. Rep. Mario Diaz-Balart. But Trump did not comment on the issue in Monday's speech.
While Democrats were absent from the event, Trump did include shoutouts to Republicans on hand. He mentioned by name Rubio, Diaz-Balart, U.S. Sen. Rick Scott, Gov. Ron DeSantis, Lt. Gov. Jeanette Nuñez and Attorney General Ashley Moody.
In discussing the problems facing Venezuela, such as sky-high inflation and shortages of food and medicine, Trump also called out socialist regimes elsewhere in the hemisphere.
"The days of socialism and communism are numbered not only in Venezuela, but in Nicaragua and in Cuba as well," Trump said.
Trump also called out Maduro's decision to block American aid directed toward the people of Venezuela.
"Dictator Maduro has blocked this life-saving aid from entering the country. He would rather see his people starve than give them aid."
But in bashing socialist regimes overseas, Trump kept bringing the message back to domestic politics.
"As the United States stands up for democracy in Venezuela, we reaffirm the solidarity with the long-suffering people of Cuba and Nicaragua and people everywhere living under socialist and communist regimes," Trump said.
"And to those who would try to impose socialism on the United States, we again deliver a very simple message: America will never be a socialist country."