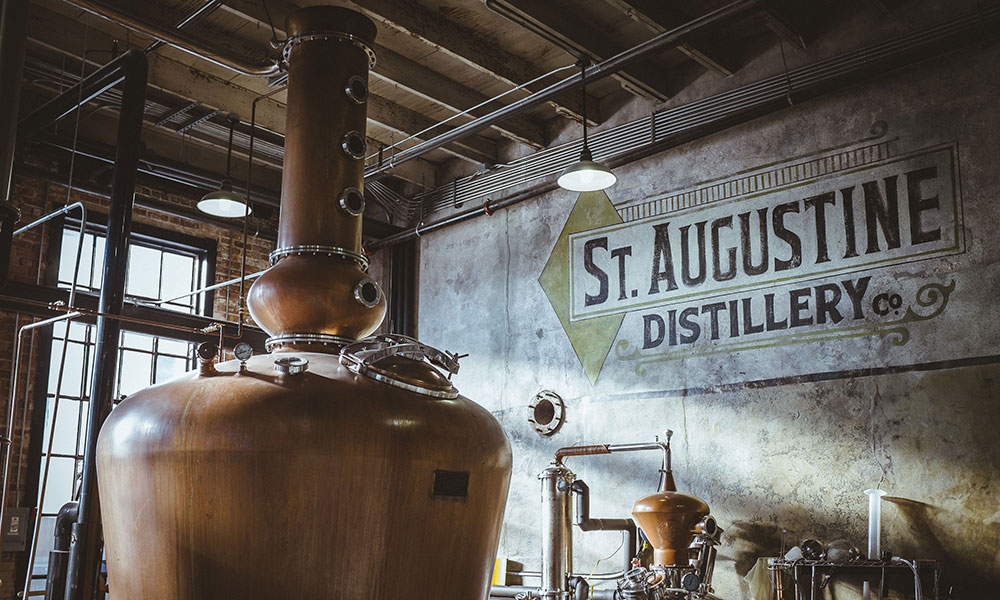 "Allow us to sell and ship spirits directly to consumers after they visit our distilleries."
Thinking about opening a trendy craft distillery? You may want to think again.
Fierce competition. Big brands with huge budgets. Price pressure from distributors and retailers. Waning brand loyalty. New start-ups every other week.
Add to that a highly regulated industry that has more barriers to growth and profitability than can be explained here.
So how can Florida's nascent craft distillery industry compete? One way is allow us to sell and ship spirits directly to consumers after they visit our distilleries.
While Florida wineries enjoy this privilege, outdated Florida laws prevent craft distilleries from doing the same. Sen. Jeff Brandes' bill (SB 220) creates parity between Florida's craft breweries, wineries and distilleries.
Guided tours are often our only marketing tool. That's where we tell our story, share our spirits and create customers.
The ability to ship is a key to customer satisfaction because it provides a convenient way for tourists to enjoy our spirits back home.
Generally, Florida craft spirits are available for sale only at the distillery. Over time, guests will share their "Florida Spirits" with friends after a recent trip to Florida.
Those friends will then ask for it in local markets, creating demand, giving retailers (and distributors) the confidence to offer it for sale.
Retailers and distributors expect the suppliers to create demand and the "pull" to move product off the shelf.
The ability for craft distillers to ship will, over time, create business for out-of-state distributors and retailers. But small distillers don't have big ad budgets needed to create demand. To distribute without pre-established demand is bad business for suppliers, distributors and retailers — slow selling products collect dust on the shelf.
Florida Farm Wineries have been shipping to out-of-state customers for decades while Florida retailers and distributors have continued to prosper without negative impact.
Florida's craft distilleries shipping to customers outside of the state will likewise have no negative impact on retailers and distributors.
It's time to level the playing field. Sen. Brandes' bill will do that and much more: It will create jobs, increase demand for Florida agriculture, help small businesses grow, and allow tourists to enjoy and share their Florida memories back home — and maybe encourage them to come again next year.
___
Philip McDaniel is CEO of St. Augustine Distillery in St. Augustine.