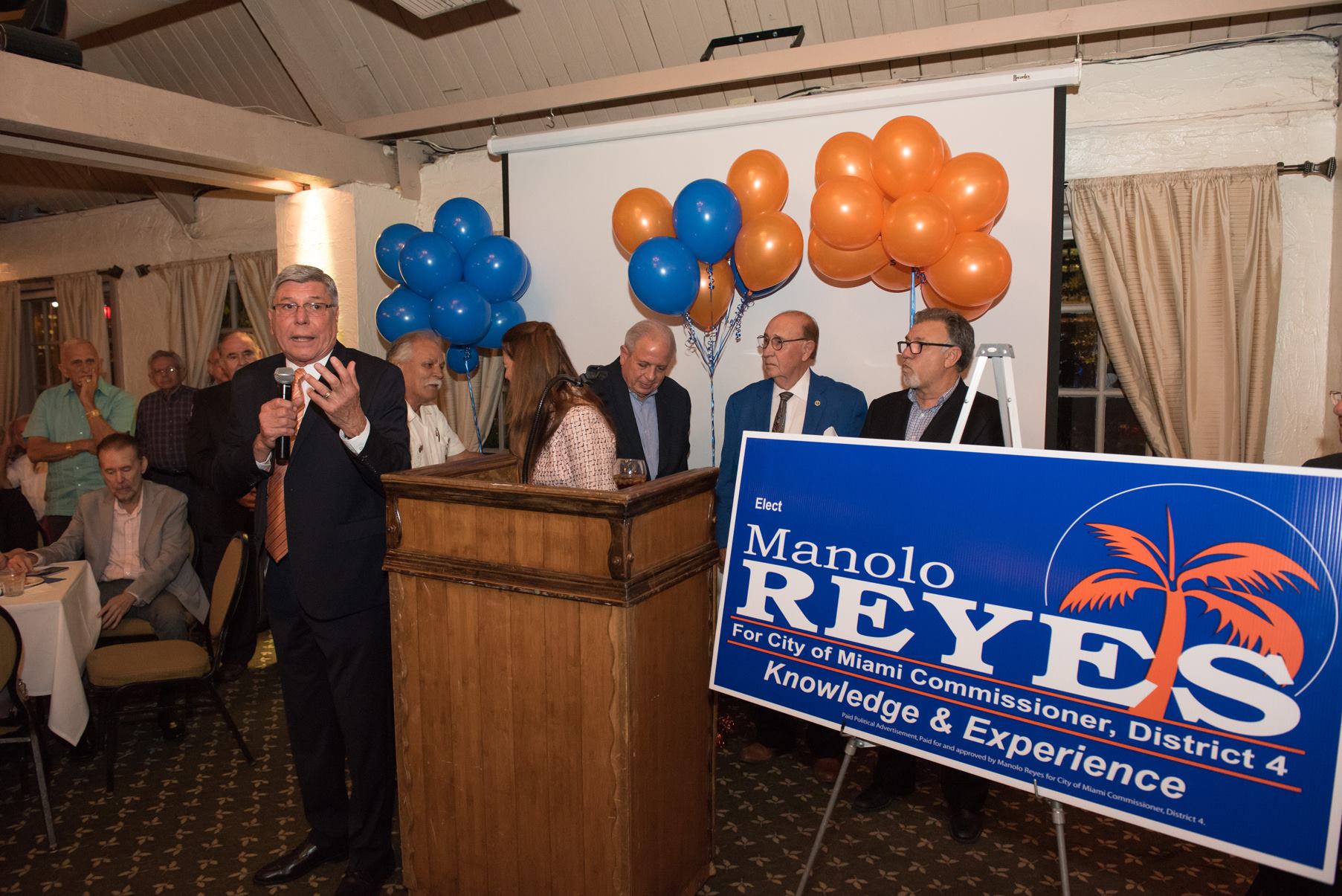 The election for District 4 will take place Nov. 5.
Manolo Reyes, who represents District 4 on the Miami City Commission, will kick off his 2019 re-election bid at a reception Wednesday night.
The event will take place at the 94th Aero Squadron Restaurant in Miami. Several state and local lawmakers are scheduled to attend the campaign launch, which is slated to run from 6 until 8 p.m.
Among the listed guests are former U.S. Rep. Lincoln Diaz-Balart, state Rep. Javier Fernandez, Miami-Dade County Commissioners Rebeca Sosa and Eileen Higgins, former Miami Mayor Tomás Regalado, and fellow Miami City Commissioner Wilfredo Gort.
"I am honored that these respected community leaders are showing their support for my reelection campaign," Reyes said.
"For the past year and a half, we have worked hard for the residents of Miami's District 4, but there is still much more to be done to improve quality of life, increase accountability and demand transparency in our City government."
Reyes, a longtime resident of District 4, won a special election for the seat in 2017. That occurred after the seat's previous holder, Francis Suarez, ran and won in the Miami Mayor's race.
The election for District 4 will take place Nov. 5.