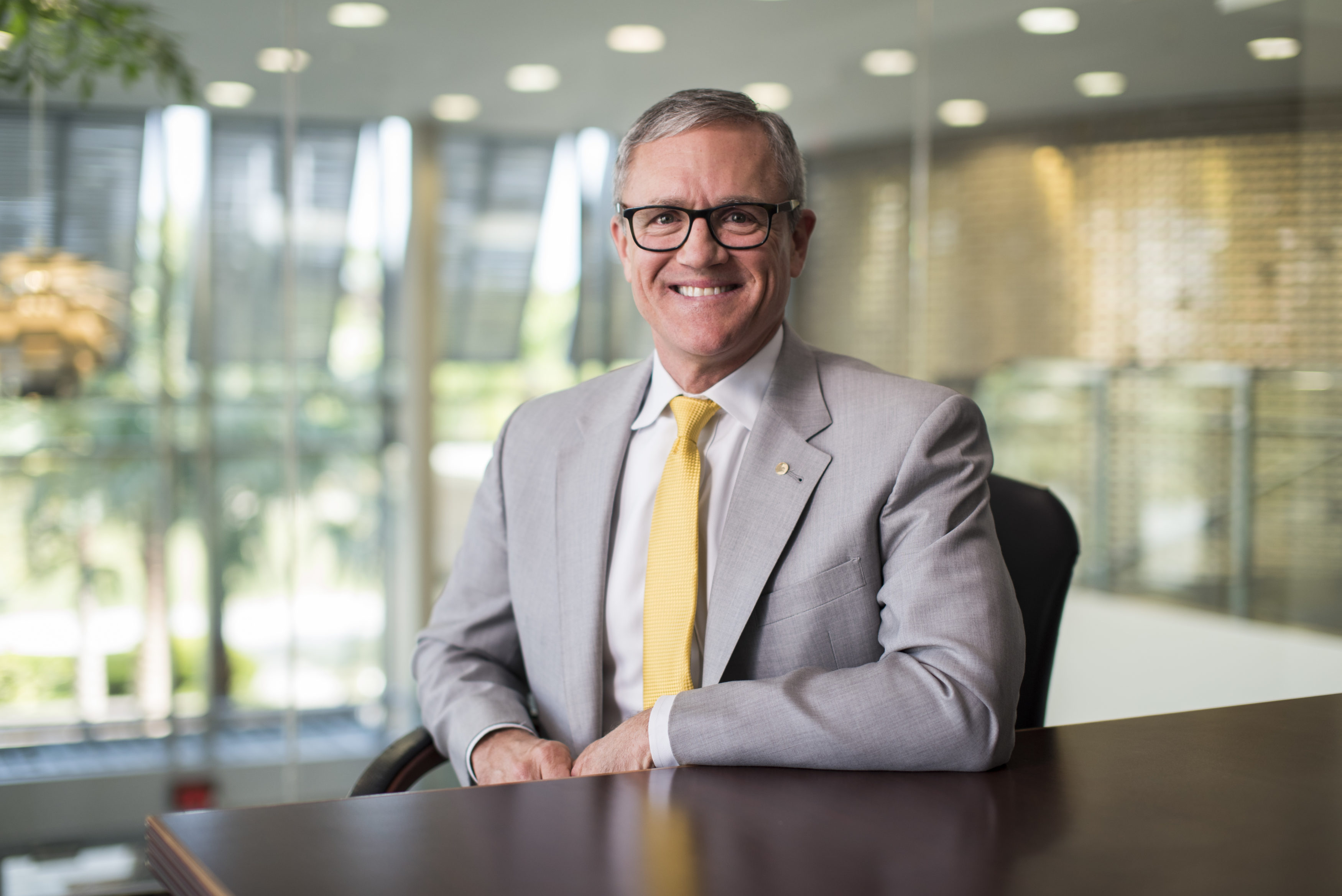 The board appointed Thad Seymour as 'short terim interim' UCF President.
Largely sounding as if President Dale Whittaker's resignation letter was forced by state politics and that their own decision also is required by those same politics, the University of Central Florida Board of Trustees reluctantly accepted his resignation Thursday, seeking to ease mistrust and outrage in Tallahassee over the university's misspending of $50 million under the previous president.
In voting 7-3 [with two trustees absent] to accept Whittaker's resignation, the board members almost all expressed their expectation that the best longterm strategy for the university would be to replace Whittaker, even as every trustee who spoke expressed strong support that he is the best person they could have for the presidency.
Essentially, they sacrificed Whittaker as a political martyr.
"Today is one of loss for the 68,500 students of the University of Central Florida, for the 280,000 graduates of this institution, and of the thousands of businesses and entities who have benefited from the talent that has matured and grown from their experience here. It's a loss for our committed and depicted faculty who have worked to advance knowledge and prepare the next generations for success," Board Chair Robert Garvy said as he set up discussion. "Nonetheless, we face a turning point for UCF today.
"It's one I personally deplore," he said.
Whittaker goes down, as did former UCF Board Chair Marcos Marchena two weeks ago, as the university struggles to resurface in political and public trust after the spending scandal emerged. That scandal reports that university leaders had authorized $85 million in operating money to be reprogrammed to pay for unauthorized construction projects, including the $38 million new Trevor Colbourn Hall, a classroom building, and another $15 million for other construction.
The revelations have drawn powerful rebukes from the Florida Legislature,  Florida Board of Governors and Florida Education Commissioner Richard Corcoran, who all seemed to want more sacrifices from the university than the board of trustees had yet provided.
Whittaker submitted a letter of resignation Tuesday after Corcoran declared that changes needed to be made and the Florida House Public Integrity and Ethics Committee began arranging public oversight hearings that include subpoenas of UCF leaders.
Whittaker's tenure as president began only last July 1. Before that he had served as provost for almost four years.
It was during that time when some of the key decisions were made on Trevor Colbourn Hall and other misappropriations.  An outside investigation that the UCF board launched reported that the misspending of state Education & General Fund money had largely been arranged by UCF's Chief Financial Officer Bill Merck under the oversight of then-President John Hitt.
Whittaker has maintained he did not know anything untoward was happening, though the investigation did indicate that he was in the room when some key decisions were made.
Garvy, like many other trustees, accepted that Whittaker is blameless, yet resigning because it is the only way to ease tensions between UCF and political leadership in Tallahassee. Garvy also suggested that better communication may have solved many of the problems, had the university and the board done a better job of reassuring political leaders that they was taking the matter seriously.
The board's debate and decision Thursday were preceded by 90 minutes of often emotional public comment, largely from people expressing adoration for Whittaker. The speakers included his wife Mary and daughter Erin; major players in Central Florida influence such as Charlie Gray, Roger Pynn, and Michael Manglardi; and a long lineup of UCF officials, faculty, students, alumni, donors, and others. The vast majority praised his integrity, ethics, character, scholarship, leadership, vision, and humanity, and most urged the board to refuse his resignation.
The board also received 150 written responses, and was presented with a petition with more than 5,000 signatures that urged the board to keep Whittaker.
There also were a small handful of presenters who were sharply critical of Whittaker, UCF and the board, particularly charging that UCF has lacked accountability and transparency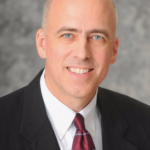 for years, and that Whittaker both inherited and continued those problems. Others accused Whittaker of scapegoating four second-level executives whom he fired in January.
For the short-term period of transition, the board showed little interest in changing anything else.
At Garvy's recommendation, the board broke with usual tradition of universities by not selecting UCF Provost Elizabeth Dooley as acting or interim president. Instead, the board appointed Thad Seymour, UCF's vice president for partnerships and chief innovation officer, as "short-term interim" president while it begins a process with the Florida Board of Governors for appointment of a longer term interim president. Seymour has been at UCF for about four years. Prior to that he was in private business, with the Tavistock Development Co.
The board also essentially cancelled an initiative begun two weeks ago to select a new board chair, voting Thursday to allow Garvy to continue on in that role.
The public comment also demonstrated some split feeling of loyalty and blame aimed toward Whittaker's processor, Hitt, who had been president for 26 years before he retired last June. Among the most poignant though vague accusations toward Hitt came from Whittaker's wife, who bemoaned that her husband was being shackled to "the ghosts of administrations past."
"The thing that pains me the most is how Dale's character has been called into question through this process," Mary Whittaker said. "You will not find a more honorable human being."
She also took issue with the political criticism, particularly statements from House Speaker Jose Oliva and House Public Integrity and Ethics Committee Chair Tom Leek, especially when they responded to his offer to resign Tuesday by saying the responsibilty for the scandal lies with the executive.
"In terms of Chairman Leek's and Speaker Oliva's statements this week, I want to clarify that Dale was not the executive that created this problem. Dale is the executive that owned and fixed it," she said. "There should no more questions. President Whittaker inherited the misallocation of funds of the TCH building and a culture of an administration that lasted more than a quarter of a century at UCF. Dale aggressively instituted change… with an expectation of doing the right thing and being transparent.
Among the sharper critics was Justin Hemlepp, attorney for KnightNews, an independent student news medium.
"UCF's transparency problem is systematic and long-standing," Hemlepp declared. "Image over transparency: as long as that culture remains, so, too, do UCF's problems."