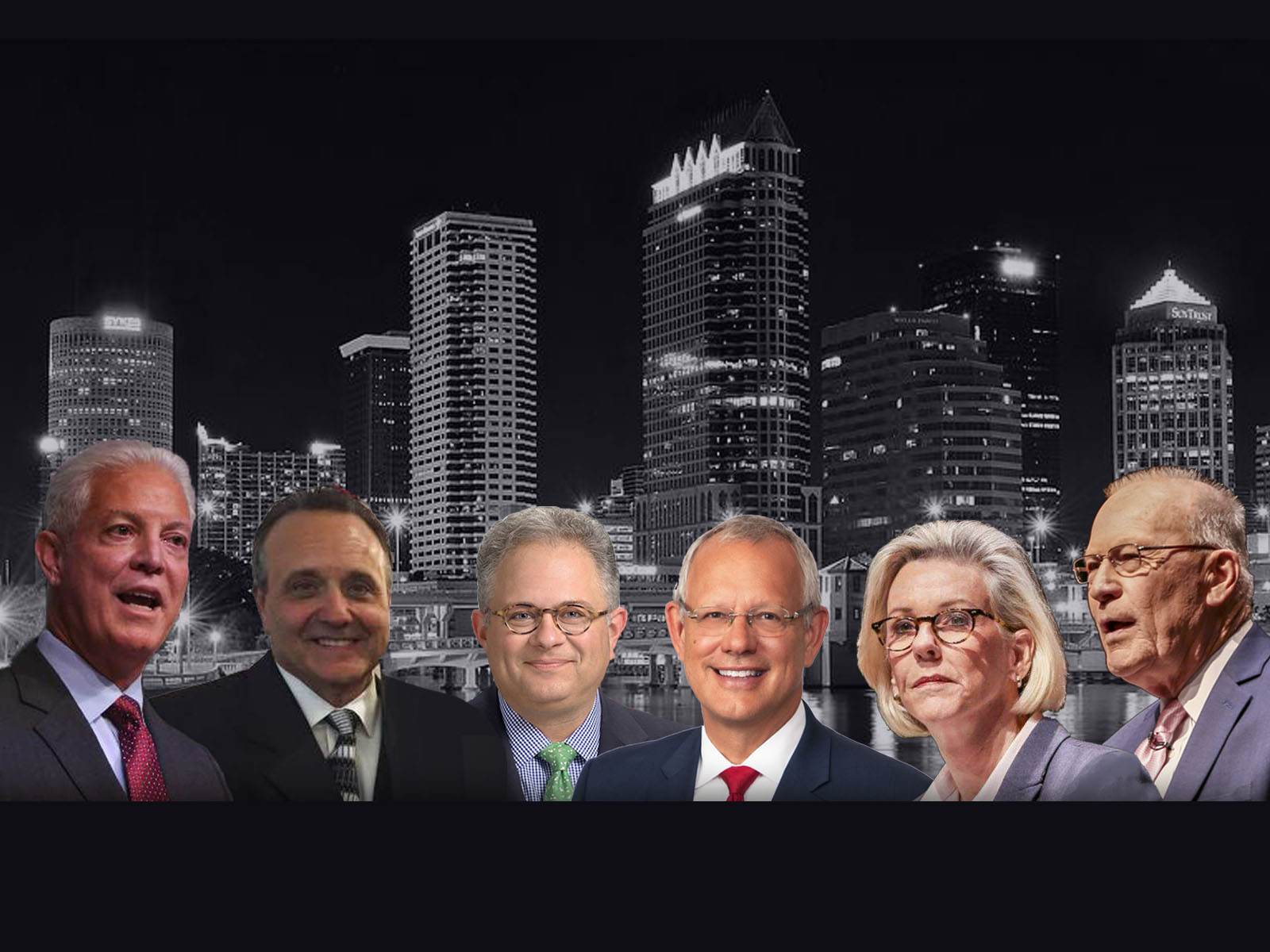 The poll puts Straz in second place with 17 percent followed by Suarez with 15 percent.
A new independent poll reiterates what Tampa voters have been seeing for months, that former Tampa Police Chief Jane Castor has a firm grip on the city's mayoral race.
Two polls conducted among 450 each of likely Tampa voters put Castor with 39 percent support.
The firms, Bold Blue Campaigns and Statecraft conducted polls Feb. 17-20 and Feb. 10-12.
Most recent polling put philanthropist David Straz in second place with 17 percent, followed by Tampa City Council member Mike Suarez with 15 percent. The earlier poll had Straz and Suarez tied at 14 percent.
Great poll results for my campaign for Mayor! We are rising at the right time! We'll keep working hard until 3/5/2019! @CharlieFrago @JanelleIrwinFL @Fla_Pol https://t.co/7f9Sot5Lor https://t.co/PAHD9cthLm

— Mike Suarez (@mikefortampa) February 22, 2019
The results paint a much different picture of what an April 23 runoff election will look like. An earlier St. Pete Polls survey showed Castor with 45 percent support with Straz in second place followed by Dick Greco Jr.
The new polls put Greco second to last with just 5 percent support in the most recent poll and 3 percent in the earlier one. Both of the new polls keep small-business consultant Topher Morrison last with just 1 percent support.
Both the Bold Blue and Statecraft polls put Ed Turanchik in fourth place and Harry Cohen in fifth place.
Results from the most recent poll show Turanchik and Greco both performing the best among Republican voters. Suarez performs best among Republicans, Cohen with no party affiliated voters and only Democrats indicated support for Morrison. Castor and Straz have a mostly equal split of support among all three voting demographics.
Among racial Demographics, Straz performs best with black and Hispanic voters. Turanchik and Greco both have very low support from black voters, but high support from Hispanic voters. Castor's support is even among demographics.
Suarez is performing best among young voters aged 18 to 29. Turanchik's support is anchored by older voters aged 50-69.
The poll shows transportation and infrastructure is the top issue in this race with 27 percent ranking it at the top of their list. That's followed by affordable and attainable housing with 23 percent, economic development, and jobs at 12 percent and improving neighborhoods at 11 percent.