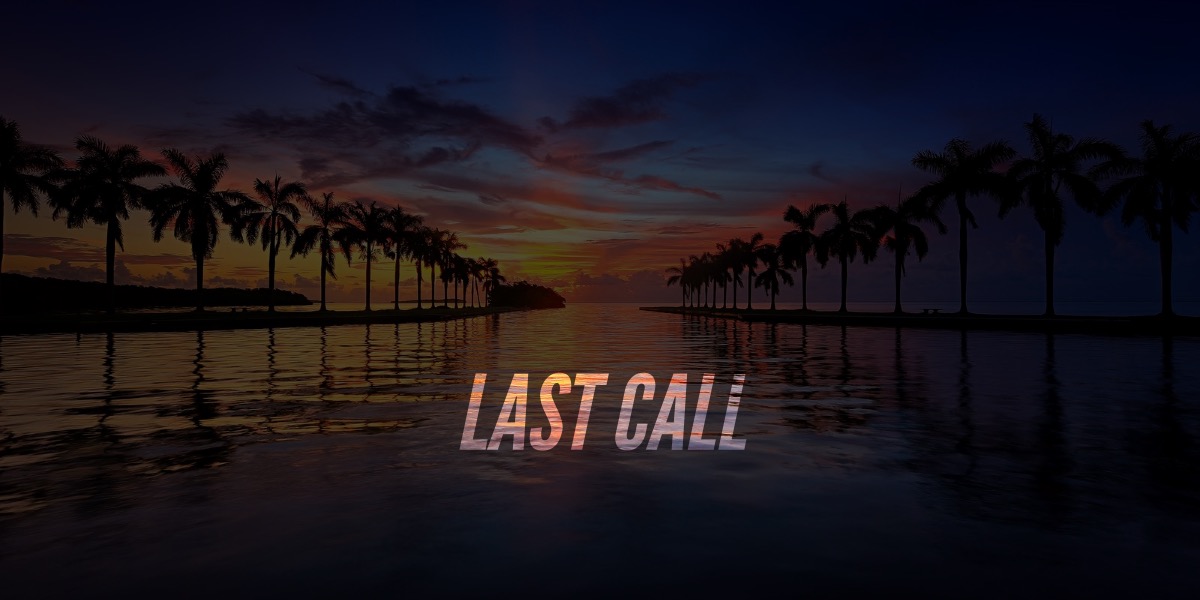 A digest of the day's politics and policy while the bartender refreshes your drink.
Last Call — A prime-time read of what's going down in Florida politics.
First Shot
It's the win that keeps on giving.
An administrative law judge — in a 60-page final order — last month sided with the state's acupuncturists, striking down a proposed rule allowing a procedure called "dry needling" by physical therapists (PTs).
Now that same judge — Lawrence P. Stevenson — has told the Department of Health's Board of Physical Therapy Practice that it has to reimburse the Florida State Oriental Medical Association (FSOMA) $50,000 for attorneys' fees and nearly $26,000 for costs.
To be clear, however, the Board had already "acquiesced to the amount of attorneys' fees and costs requested," Stevenson wrote in his Monday order.
The FSOMA, which represents acupuncturists, had challenged the proposed regulation, which would have allowed physical therapists to put needles in the skin at certain "trigger points" to reduce pain or increase the range of motion. Dry needling doesn't involve injections or medication.
Stevenson ruled that "dry needling is acupuncture as defined in" state law, which "does not allow PTs to practice dry needling in Florida."
Moreover, "the amount of the requested award is reasonable," he said this week.
Evening Reads
"Ex-Trump campaign staffer accuses president of forcibly kissing her" via Josh Gerstein of POLITICO
"Florida Supreme Court orders statewide grand jury over school safety failures" via Diane Rado of the Florida Phoenix
"Hospital group signals support for Ron DeSantis' AHCA Secretary" via Dan McAuliffe of Florida Politics
"Group launches effort to oppose 2020 energy deregulation amendment" via Ryan Nichol of Florida Politics
"Jeff Brandes again beats the drum for reforming a criminal justice that he says is unsustainable" via John Lucas of The Capitolist
"Spanish, French and … SQL? The push to teach coding like a foreign language" via Lynn Wallace of the Blacksburg Beacon
"Bill would put cameras on school buses to catch drivers who pass by illegally" via WFLA 8
"The people you elected are not actually the key to making laws happen. Guess who is?" via Julie Hauserman of the Florida Phoenix
"Lobbying powerhouse Ron Book arrested, charged with DUI" via Dan Sweeney of the Sun Sentinel
"Why is nobody surprised at Port Richey Mayor Dale Massad's downfall?" via C.T. Bowen of the Tampa Bay Times
"Twitter blocks Jacob Engels after tweet on Islam" via Scott Powers of Florida Politics
Quote of the Day
"Queen of Green has made Ag Commissioner relevant again. Not just judging 4H pigs at fairs … @NikkiFried is building a 21st Century business for Florida. I'm as proud as a 4H pig in s#*t. She gets it!" — Orlando attorney and medical marijuana advocate John Morgan, tweeting.
Bill Day's Latest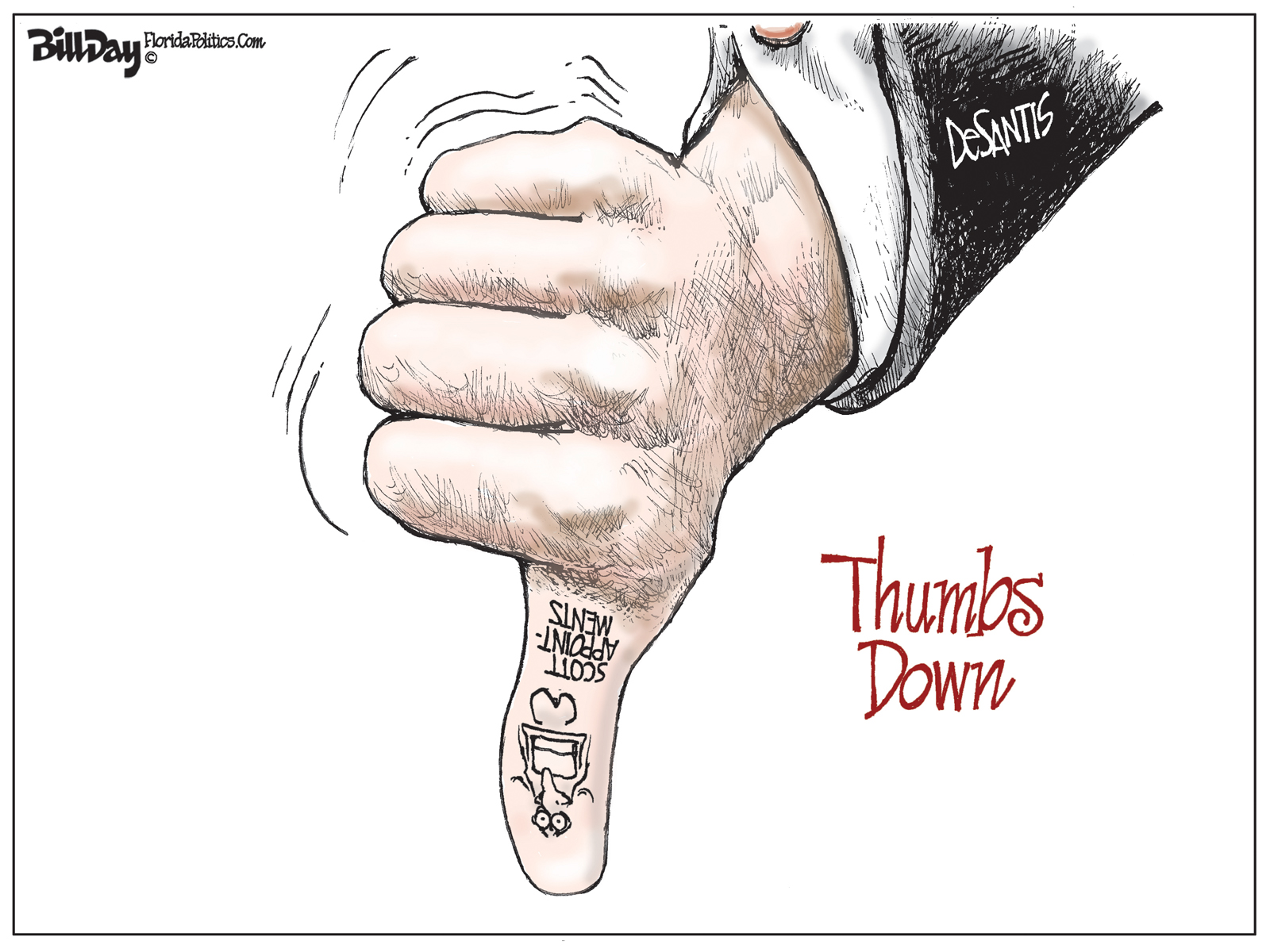 Breakthrough Insights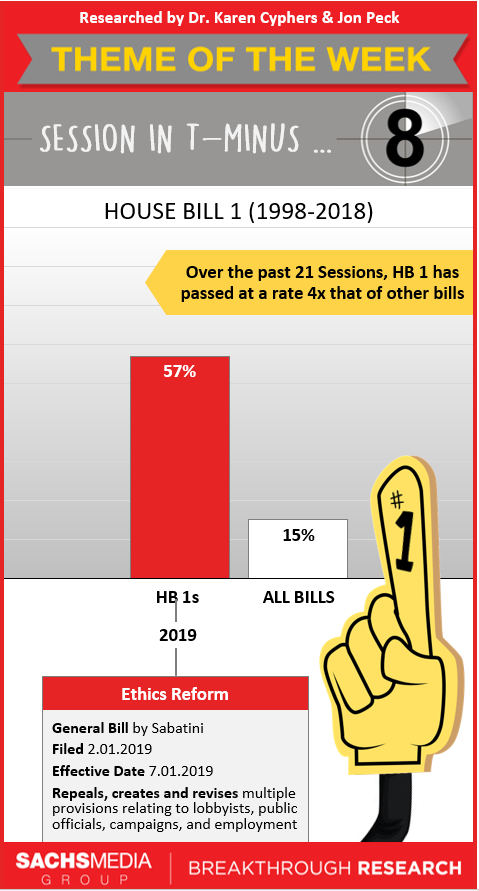 Wake Up Early?
The Florida Elections Commission will take up numerous cases and receive a legislative update. That's at 8:30 a.m., 110 Senate Office Building.
Gov. Ron DeSantis and the Florida Cabinet will meet. On the agenda: A vote on DeSantis' nomination of Noah Valenstein to remain as secretary of the Florida Department of Environmental Protection and interviews of two candidates to become commissioner of the Office of Financial Regulation. That's at 9 a.m., Cabinet Meeting Room.
U.S. Rep. Debbie Mucarsel-Powell will hold a news conference before the congressional hearing on the Trump Administration's family separation policy. That's at 10 a.m., 2141 Rayburn House Office Building, Washington, D.C. For a call-in number, reporters may send a message to [email protected].
The Sadowski Housing Coalition will release a report and call on lawmakers to "appropriate all the housing trust fund monies for housing for the Fiscal Year 2019-20." That's at 1:30 p.m., Plaza Level Rotunda.
Staff members of the Joint Legislative Auditing Committee will select lobbying firms whose compensation reports will be audited. That's at 2 p.m., Claude Pepper Building, Room G-01, 111 West Madison St., Tallahassee.
The Florida Development Finance Corp. Board of Directors will meet. That's at 3 p.m., Florida Development Finance Corporation, 156 Tuskawilla Road, Suite 2340, Winter Springs. (Call-in number: 1-646-741-5292. Code: 1117681826.)
The Florida Fish and Wildlife Conservation Commission will conclude a series of public meetings on the agency's aquatic-plant herbicide treatment program at 5:30 p.m. Eustis Community Center, 601 Northshore Dr., Eustis.