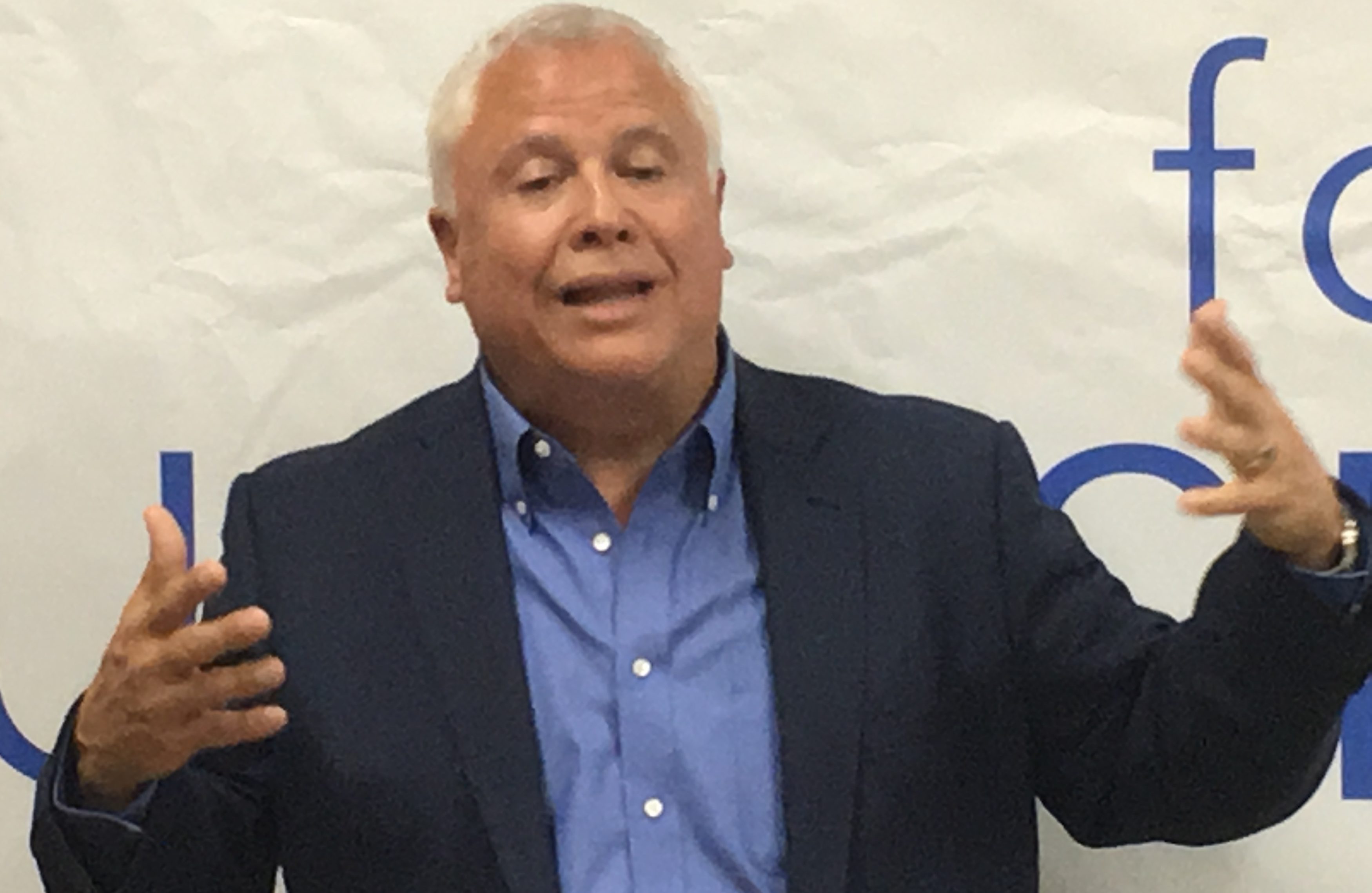 The Manatee Co. developer wants to built Jeff Bezos a city.
Forget New York. Former U.S. Senate candidate Carlos Beruff published an ad in the Wall Street Journal suggesting Amazon open in Manatee County.
As soon as news broke Amazon pulled out of talks to open a corporate office in New York, Beruff said he took action. He bought an advertisement in the national newspaper that called to Amazon CEO Jeff Bezos by name.
"Amazon, your BIG!! Mr. Bezos, you think big," the ad reads. "Why build a campus… build a City!!!"
The full-page ad suggests Amazon executives take a fresh look at a proposal from Medallion Home, a company founded by Beruff, to build the HQ2 project on 935 acres in Manatee County. It sells a site located just off Interstate-75 within 30 miles of Tampa.
"Manatee County will roll out the red carpet and show you some good old-fashioned southern hospitality," the ad reads.
It's not the first time Beruff made a play for Amazon. When the company first announced its hunt for HQ2 sites, Beruff prepared a digital presentation suggesting using the Medallion Home site as a blank slate.
"It's way easier to create your own city when you have 935 acres to work with," Beruff said.
The first go-around, Amazon ultimately announced it would build new campuses in New York and Virginia. But with the New York plan dead, it's unclear what the company will do, especially since most expected only one community to be selected the first time.
Of course, Beruff isn't the only Florida player peacocking for Bezos' attention.
Florida Chief Financial Officer Jimmy Patronis openly wooed Amazon as soon as early rumblings surfaced the New York deal might sour.
"Consider coming back to your hometown of #Miami where New Yorkers relocate to everyday," Patronis tweeted earlier this month.
The South Florida Business Journal announced Amazon officials made site visits to the Miami area in December. It's widely believed the company considered a project at the Miami WorldCenter site.
Florida officials last week started openly discussing reasons Amazon should reconsider Florida. Gov. Ron DeSantis ridiculed New York for having "demagogued" the company away, according to the Tampa Bay Times.
Beruff, one of the most influential Republican business voices in Florida in recent years, let DeSantis' office know before he placed the WSJ ad.
"Of course, the governor cares about all of Florida—because that's his job—and and not just our property," Beruff said.
Beruff's siren call to Bezos sells some state attributes, like "No income tax and an unrivaled lifestyle." But he also pushes a chance for Amazon to make some history and create a community entirely centered around the headquarters.
"Show the world how it should be done," the ad suggests.
With a professional presentation still current and on the shelf, Beruff figured he has nothing to lose making his own play to deliver Amazon to Florida's doorstep.
"I've rolled longer dice than that in my life," he said.