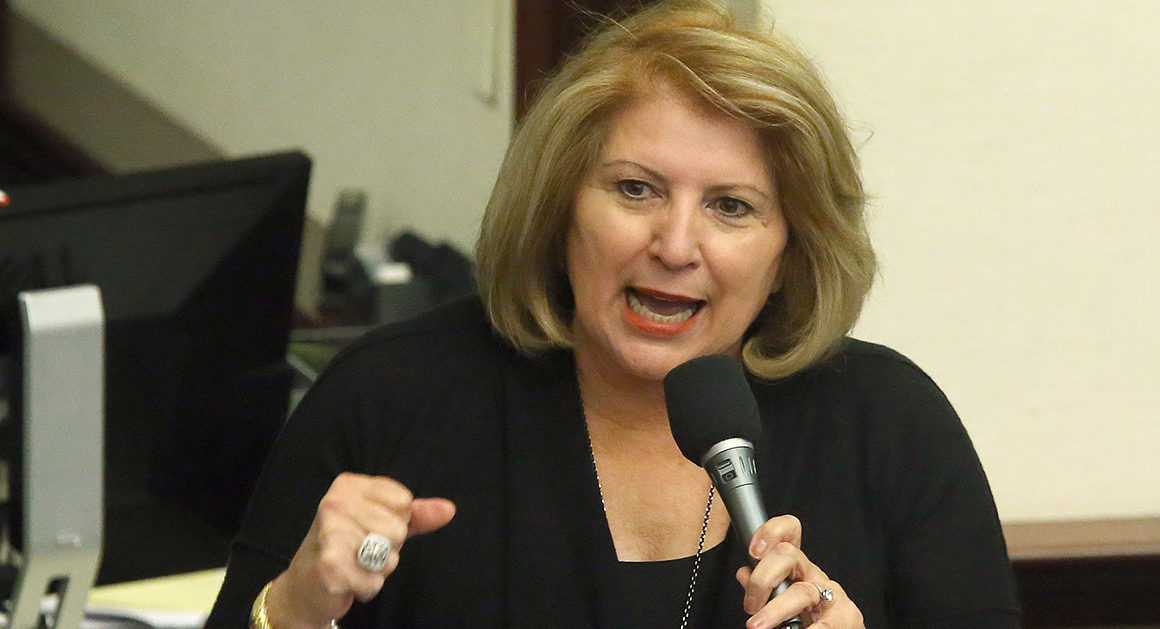 Right now Hillsborough can't request funds under the school safety program.
State Sen. Janet Cruz spent time in her home district in Tampa Monday to push for legislation that would equitably distribute school safety money to public school districts regardless of whether they chose to allow teachers to carry guns on campus.
The existing Coach Aaron Feis Guardian Program passed in last year's Legislative Session blocks school districts from receiving funds if they don't participate in the program that allows school personnel like administrators and coaches whose primary duties are outside the classroom.
A bill Cruz is sponsoring (SB 712) would allow all of Florida's counties to access funds through the program regardless of their participating in arming school staff.
Hillsborough County was one of 42 counties that chose not to participate, blocking it from requesting any of the $67 million lawmakers set aside for the program last year.
"They're punishing districts because they don't want to arm their teachers," Cruz said during a press conference in Tampa at Ballast Point Elementary School.
While the district would not use funds for training or equipment to arm school staff, Cruz would like Hillsborough and other counties not participating in the program to access funds for other safety measures like school hardening, security equipment and mental health training.
"[Schools] shouldn't be punished and they shouldn't be short changed because they don't believe collectively in arming the teachers," Cruz said.
Cruz lamented renewed efforts to further expand the controversial Guardian program including allowing instructional staff to be eligible for the program.
Gov. Ron DeSantis also wants to roll over the $57 million in funding from last year that went unspent to encourage more participation in the program.
Cruz also spoke out against Desantis' push to alleviate the 14,000 student backlog in the state's Tax Credit Scholarship Program that pays for low-income students attending under-performing schools to attend private school.
Under the DeSantis plan, the money for that would come from the general public education budget.
"They had a chance to take a stand for the 90 percent of our students and parents who choose public education," Cruz said.
Instead, she said the Legislature has chosen to send a message to Florida families that DeSantis' "illegal" voucher program is a better fit.
Cruz calls the plan illegal because a similar effort in the Jeb Bush administration was struck down by the courts.
She also criticized conservative leadership in Tallahassee for continuing to support charter schools, which allow for-profit management companies to operate publicly-funded schools. She filed another bill (SB 584) that would block for-profit companies from running them.
"If you want to do well by families, then open all the charter schools you like, but you must not profit from them," Cruz said.