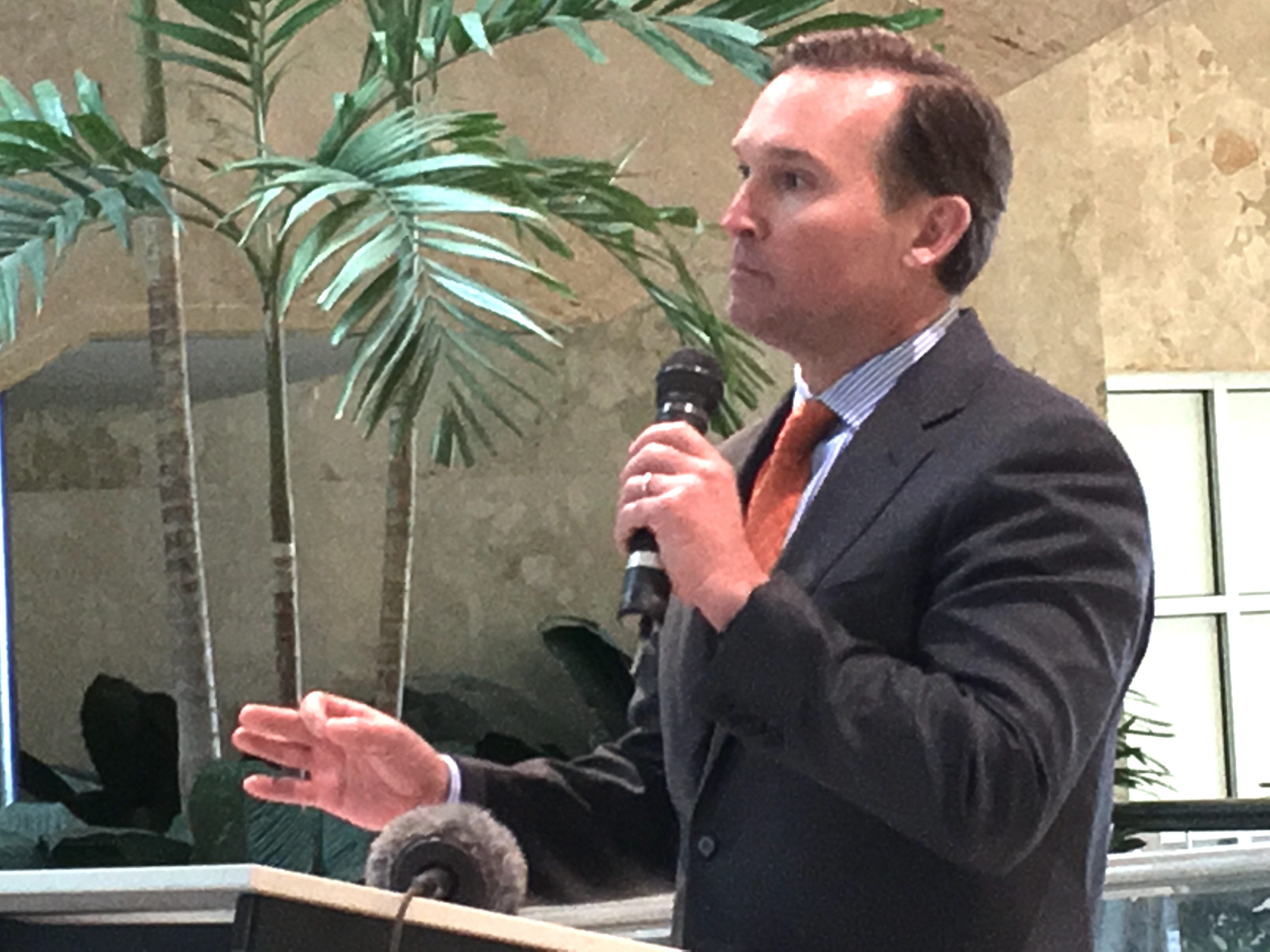 The Jacksonville Mayor and former Republican Party of Florida chair is running for re-election.
An invite-only "meet and greet" event for the re-election campaign of Jacksonville Mayor Lenny Curry features pols, pastors, and others with an interest in keeping the status quo in the St. James Building.
Curry is up big in fundraising and polls, and the main drama is whether he can clear 50 percent in the March election.
The host committee for the Tuesday evening event at the Haskell Building in Brooklyn spotlights many African-American supporters of the Mayor's re-election.
Co-chairing the affair is Preston Haskell and Pastor Fred Newbill.
Newbill is a member of the JEA Board and was a strong supporter of the choice of Aaron Zahn to be CEO.
Additionally, Newbill has accused Curry's potential runoff opponent, City Councilwoman Anna Brosche, of "playing politics" with JEA.
Also on the host committee: former Democratic state Rep. Terry Fields, who represented a Northwest Jacksonville district for four terms ending in 2008; Johnny Gaffney and Denise Lee, two former City Council members who now work for Curry; Pastor John Guns, an important Curry ally; the unimpeachably connected Bishop Rudolph McKissick; and senior Mayoral staffers Marsha Oliver and Charles Moreland.
A second JEA Board member, April Green, is on the committee also and has a connection to McKissick, as COO of Bethel Baptist Church.
U.S. Rep. Corrine Brown recognized Green in 2014 on the House floor, on the occasion of her 45th birthday.
Green, like Newbill, was a strong Zahn backer in the CEO vote. The two gave him his biggest individual margins over the competition.
They will be joined by major local players, including Susie Wiles and Daniel Davis of the Jacksonville Chamber of Commerce.
In short, the narrative of an increasingly inevitable second term for Lenny Curry proceeds with little abatement.
In the poll of the race conducted by the University of North Florida earlier this month, Curry is tied with Brosche among Democratic voters, with each drawing 25 percent.
This is notable as the Democratic machine has supported Brosche since her qualification for the mayoral race.
In early vote by mail returns, Republicans are outperforming Democrats in turnout.