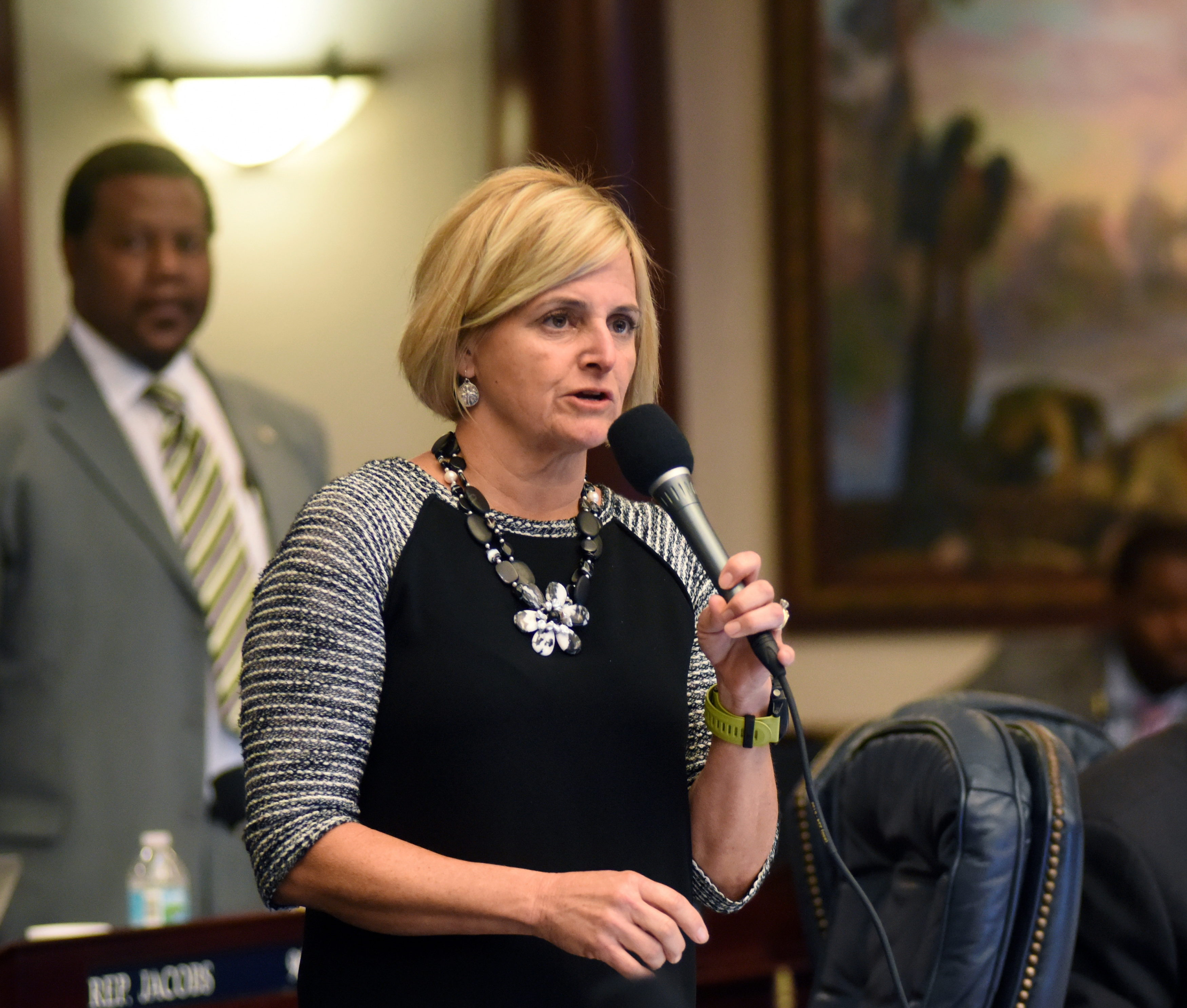 The fundraiser will be held 5:30 p.m. to 7:30 p.m. at the Carriage House, 1600 Miccosukee Road.
State Rep. Loranne Ausley is launching her bid for Senate District 3 and the list of chairs, hosts and guests set to show up at the Carriage House includes most Democratic electeds in the Tallahassee area.
Listed as honorary chairs for the Wednseday evening event at the Carriage House, 1600 Miccosukee Road, are 17 current elected officials, including U.S. Rep. Al Lawson, state Rep. Ramon Alexander, Leon Property Appraiser Akin Akinyemi, Tax Collector Doris Malloy, Sheriff Walt McNeil, School Board members Darryl Jones, Alvin Striplin, Rosanne Wood, Leon County Commissioners Rick Minor and Bill Proctor,  and the complete set of Tallahassee City Commissioners: John Dailey, Elaine Bryant, Jeremy Matlow, Curtis Richardson and Dianne Williams-Cox.
Current District 3 Sen. Bill Montford, who is facing term limits in 2020, will also show up for the fundraiser, which will be held from 5:30 p.m. through 7:30 p.m.
Below the honorable chair section of the invite are hundreds of names — it'll take a sheet of legal paper to print — including former U.S. Rep. Allen Boyd, R. Jai Gillum, former Tallahassee Mayor John Marks, former House Speaker James Harold Thompson and former state Reps. Anne Mackenzie, Marjorie Turnbull and Alan Williams.
The fundraiser invite suggests a $100 contribution to get in the door. It'll take $250 to make the guest list, $500 to join the host committee and $1,000 to be listted as a chair.
Ausley filed for SD 3 back in August, joining former Tallahassee City Commissioner Scott Maddox, who had been parked in the race since 2016. Nobody else has put their name down in the months since, and given Maddox's ongoing legal troubles, Ausley is currenly only opposed on paper.
SD 3 sprawls across 11 counties, covering the whole of Calhoun, Franklin, Gadsden, Gulf, Hamilton, Jefferson, Leon, Liberty, Madison, Taylor and Wakulla, though about two-thirds of the electorate live in Leon.
The seat also has a strong Democratic edge. When Montford ran for his final term in 2016, he defeated Republican challenger Nancy Miller by a two-to-one margin.
Ausley's invite is below.