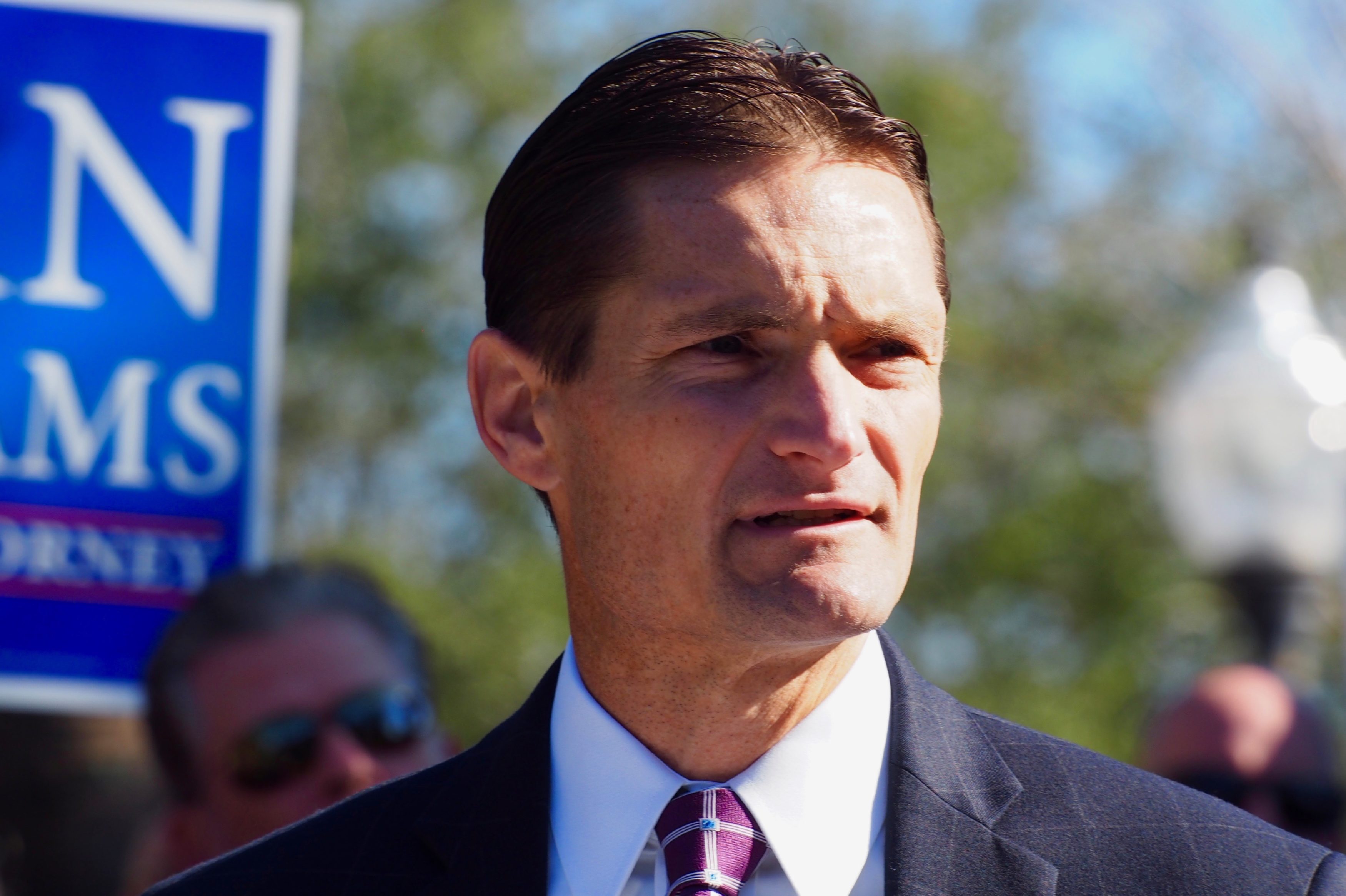 Williams is challenging State Attorney Aramis Ayala in the 2020 election.
Fifth Judicial Circuit Assistant State Attorney Ryan Williams has received the endorsements of the Fraternal Order of Police's District 7 and key local lodges in his quest to return to Florida's 9th Judicial Circuit and be elected state attorney for Orange and Osceola counties.
Williams is challenging State Attorney Aramis Ayala in the 9th Judicial Circuit in the 2020 election.
Williams was an assistant state attorney under Ayala but left shortly after she announced in March 2017 that she would not seek death penalties in Orange and Oscoela Counties. She reversed that policy decision a few months later after losing a Florida Supreme Court challenge over whether she had such authority.
"We've taken the unusual step of endorsing Ryan Williams early to make a point that as law enforcement officers, we believe strongly that Ryan is the right prosecutor to represent the people of Orange and Osceola county," Jeff Stinson, director of the FOP District 7 stated in a news release. "We have worked with Ryan and know him to be an experienced and dedicated advocate for victims and a tireless proponent of the law."
The FOP District 7 represents law enforcement and corrections officers in Brevard, Citrus, Hernando, Lake, Marion, Orange, Osceola, Seminole, Sumter, and Volusia counties, which covers both Florida's 5th and 9th Judicial Circuits. In addition, the FOP announced that its endorsement includes the backing of individual lodges within FOP District 7 including Loge 93 for Orange County deputy sheriffs, Lodge 86 for Orange County corrections officers, and Lodge 25 for Orlando police officers.
"I'm honored to have the endorsement," said Williams. "Our law enforcement agencies and the State Attorney's Office provide a crucial partnership in the safeguarding of our community. As the next state attorney of the Ninth, it will be my mission to continue that partnership and work with the community to ensure that justice for victims in Orange and Osceola is sought to the fullest extent of the law and never compromised by politics or personal agendas."
Ayala has not yet filed for re-election. Both she and Williams are Democrats. A Republican, Orlando lawyer Kevin Morenski, also has filed in the race, though his campaign has been pretty inactive since he made his announcement in the spring of 2017.
"We wish Mr. Williams the best in his campaign in the 2020 election for State Attorney in Circuit 9 and will be there to support him along the way," FOP Lodge 93 First Vice President Gregg Wynn stated in a news release. "Ryan Williams believes that politics should not trump its enforcement in the court of law."