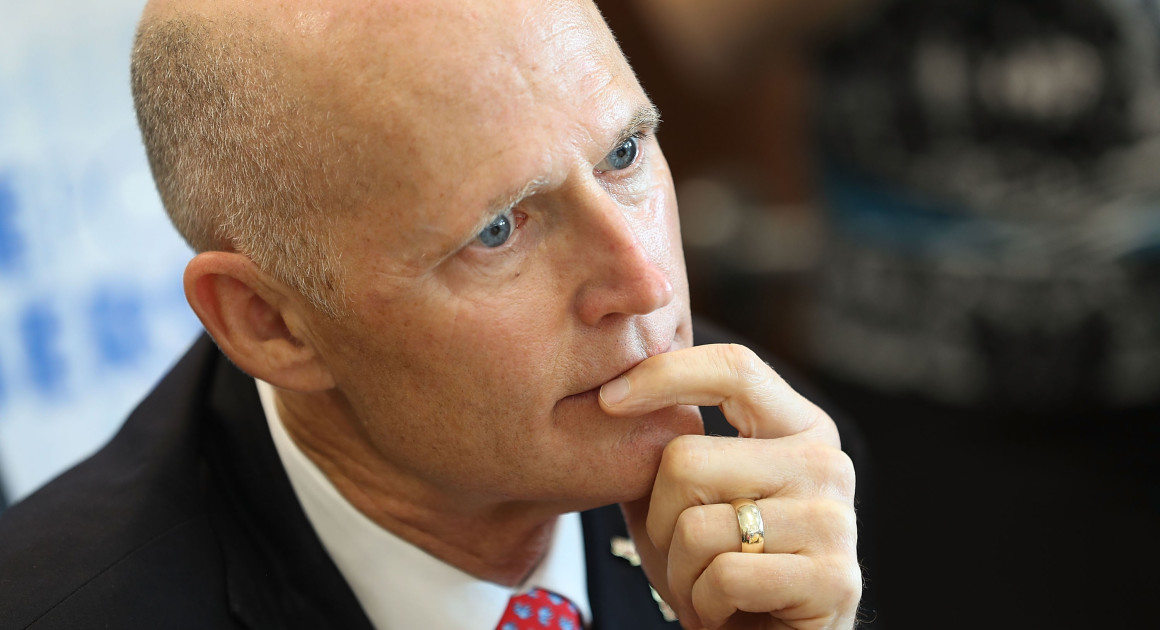 Democrats issued a similar call earlier this month.
U.S. Sen. Rick Scott called on President Donald Trump to extend Temporary Protected Status to all Venezuelans fleeing their homeland.
"While I believe we need a long-term solution for the Temporary Protected Status program, the President should immediately extend Temporary Protected Status for Venezuelans who came to the United States to escape Maduro's regime," the Republican senator said in a statement.
"I applaud the Administration for implementing strong sanctions against the regime, and we must continue to do everything in our power to save Venezuela from this tyrannical dictator."
The action comes as a humanitarian crisis worsens in Venezuela. This weekend, guards at the Venezuela-Colombia border defected from President Nicolas Maduro and removed blockades stopping aid. But the increasingly isolated Maduro had trucks of food and medicine torched as violence broke out.
Scott and other Florida officials met with Trump in January, a day before he announced he no longer recognized Maduro as the legitimate leader of Venezuela.
But Trump has not touched the TPS debate. When he held an event in Miami this month specifically addressing the Venezuela situation, he ignored calls by Democrats to extend TPS for Venezuelans fleeing Maduro's regime.
Scott, though, is a close ally of Trump and his call may carry more influence.
The new senator said the problems in Venezuela have reached a new level.
"The United States cannot stand by while the dictator Maduro continues to terrorize his people," Scott said. "Over the weekend, his thugs blocked humanitarian aid to the country and killed innocent civilians who were simply trying to bring food, water and medicine into their country.
"Hundreds of thousands of Venezuelans are fleeing the violence and starvation of Maduro's socialist regime."
Florida's senior U.S. Sen. Marco Rubio has been working in Congress toward offering protections to those fleeing Venezuela. He's working with Sen. Bob Menendez, a New Jersey Democrat, on legislation offering protections.