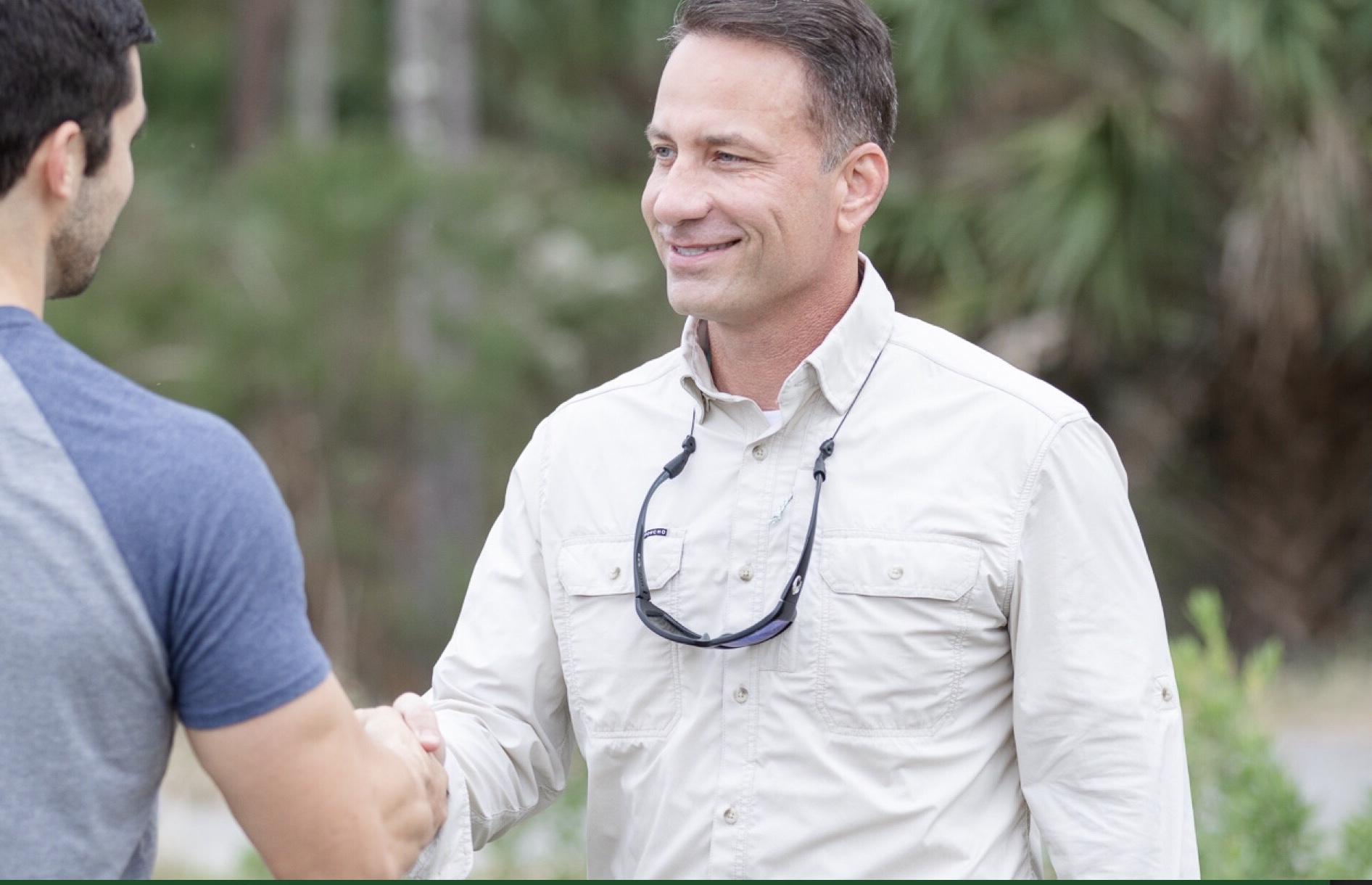 The support helps the Republican cement his image as a cop-friendly candidate.
The Florida Police Benevolent Association, a massive cop union, is backing Republican Mike Watkins in the special election race to fill the House District 7 seat.
The endorsement comes as other candidates in the crowded GOP primary pick up varied support — from pro-life groups to business organizations — as they head rapidly towards an April 9 primary.
With PBA underpinning Watkins' candidacy, it helps his brand as a law-enforcement friendly candidate. The Panacea Republican, who had originally filed for HD 7 nearly a year ago, has already been endorsed by five current and former sheriffs.
PBA's State Correctional Officers Chapter chimed in with support. 
"Mike has made his career working closely with Florida's Correctional and Law Enforcement professionals," said Jim Baiardi of the State Correctional Officers Chapter. "He knows firsthand what it takes to keep the citizens of District 7 safe and secure."  
Watkins, who touts extensive experience in child protection services, said he's "humbled" by the support from PBA. 
"The brave men and women in law enforcement put their lives on the line for us each and every day to help protect our local communities," Watkins said. "As a State Representative, I will always stand up for our law enforcement and first responder community, giving them the tools and resources they need to keep us all safe and enforce the rule of law that we hold so dear." 
Two other lawmen — Madison County Sheriff Ben Stewart and Gulf County Sheriff Mike Harrison — have endorsed Jason Shoaf, a Port St. Joe businessman and one of three of Watkins' primary opponents.
Two other GOP hopefuls, Virginia Fuller and Lynda Bell, are competing.
The HD 7 seat became vacant after former state Rep. Halsey Beshears, a Monticello Republican, left to lead the state Department of Business and Professional Regulation.