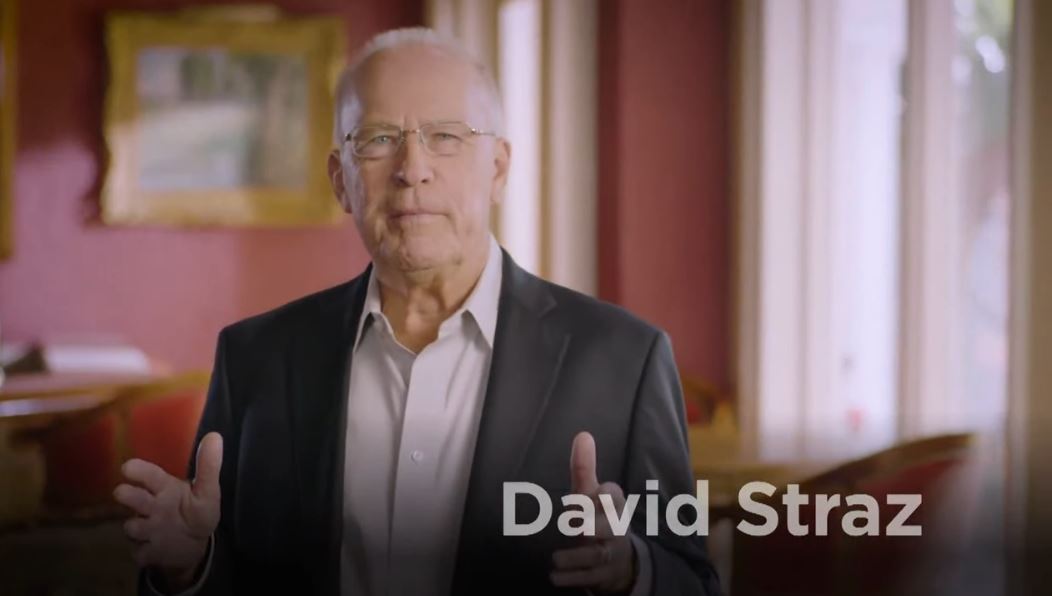 Tampa has never seen anything like this.
We're about to learn if money really can buy the Tampa Mayor's office. The self-funded campaign by billionaire David Straz is in the final stage of the campaign before Tuesday's general election.
Polls indicate he is in a strong position to finish second in the seven-person field.
That would get Straz into a runoff with presumed front-runner Jane Castor and the retired businessman likely would make it rain dollar bills until the April 23 runoff.
Florida Politics reported Straz just gave his campaign an additional $500,000 from his bulging bank account. That brought his total investment in this race to $2.43 million, which gives him a couple of undeniable advantages.
He has had more time to hone his message because he hasn't been knocking on doors for campaign donations. In the last reporting cycle, the David Straz campaign raised just $11,000 outside of the candidate's own bank account.
The other advantage is a bit more esoteric. He can truly pound the point that he isn't beholden to anyone. That can be effective.
It's the blueprint Rick Scott used to win two terms as Florida's Governor and a U.S. Senate seat. Scott dipped into his savings to the tune of nearly $64 million in his campaign to beat Bill Nelson last November. And, of course, Donald Trump self-funded his campaign to win the Republican nomination for President.
Straz obviously won't spend that kind of money but he already has spent nearly $2.2 million in this effort. That's more than any other candidate has raised.
Tampa has never seen anything like this.
The Mayor's race can get snippy, but it usually turns on the relationships a candidate has formed over the years. That always has mattered more than money.
In this race, for instance, Castor has talked about her 31 years with the Tampa Police Department, including six as Chief. She is well-known and generally respected in all pockets of the city.
Candidates Harry Cohen and Mike Suarez each have two terms on the Tampa City Council. It's all about the neighborhoods in that body. Former County Commissioner Ed Turanchik has been a fixture in the public eye for nearly two decades.
Dick Greco Jr. is a retired Circuit Court Judge and son of former Mayor Dick Greco. That's instant name recognition.
Turnout generally runs in the 20-25 percent range and the winner usually is the one who made the best impression in face-to-face neighborhood appearances. At least that's always how it has worked.
The David Straz campaign hasn't followed those guidelines. He appears to be betting his TV ad blitz will get him into the runoff, and if it does the game plan for anyone wanting to be Tampa's Mayor will have changed forever.