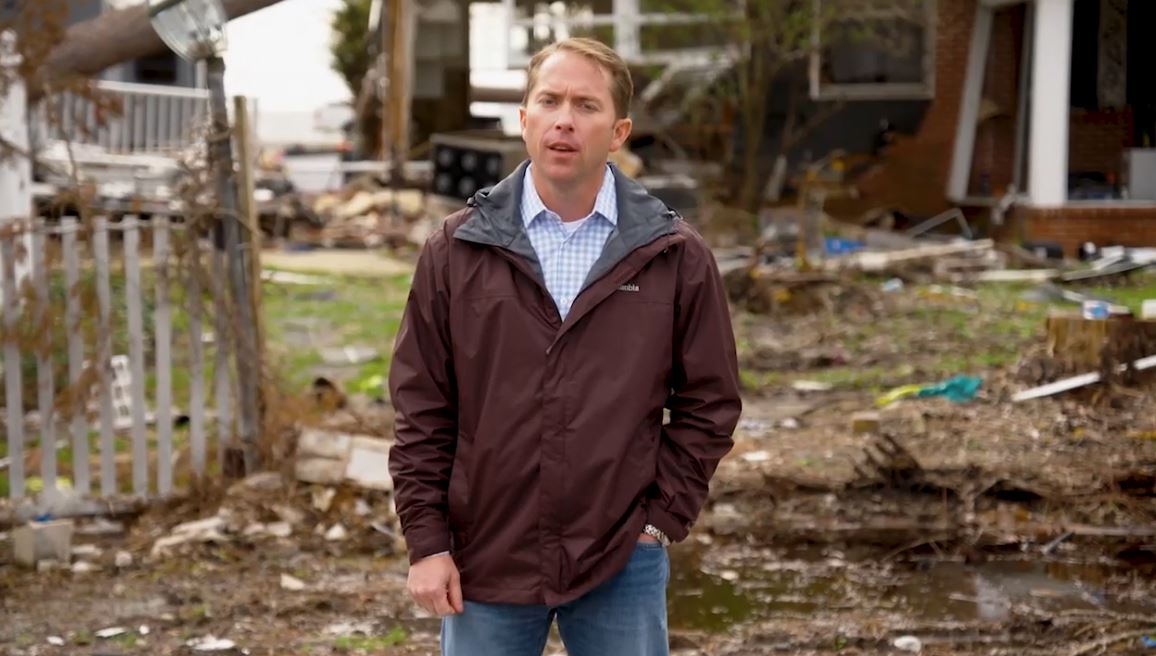 Storm relief is a priority in House District 7.
Republican House District 7 hopeful Jason Shoaf is suggesting to voters that he's the right man for the job when it comes to providing hurricane relief for northwest Florida.
"Michael," a 30-second digital spot released on Thursday from the Shoaf campaign, spotlights the devastation brought by Hurricane Michael, which swept through a large chunk of HD 7 on Oct. 10.
"I've seen firsthand what happens when people come together for the common good," Shoaf says in the ad. "And it's that grit and determination that I'll use to shake up Tallahassee, putting people and results before politics.
"Now, more than ever, we need a strong voice there to fight for our values."
Shoaf, of Port St. Joe, has said he has family members who lost their homes to the nearly Category 5 storm.
House District 7 touches or covers 10 northwest Florida counties. Its western border nearly brushes up against Mexico Beach, where Michael made landfall.
Shoaf, a vice president at the St. Joe Natural Gas Company, has released three professionally produced ads since declaring for the race in December. The first ad, unveiled in January, aired on television.
The 39-year-old is competing in a crowded GOP primary against Mike Watkins, Virginia Fuller and Lynda Bell. Watkins is the CEO of Big Bend Community Based Care. Bell is a former South Florida politician and current Big Bend town manager. Fuller unsuccessfully challenged Democratic Congressman Al Lawson last year.
The candidates will face off in an April 9 primary. Democrat Ryan Terrell awaits the winner for a June 18 general.
Former state Rep. Halsey Beshears, a Monticello Republican, left the HD 7 seat after Gov. Ron DeSantis picked him to lead a state regulatory agency. DeSantis set the special election dates last month.

Shoaf's ad is below.