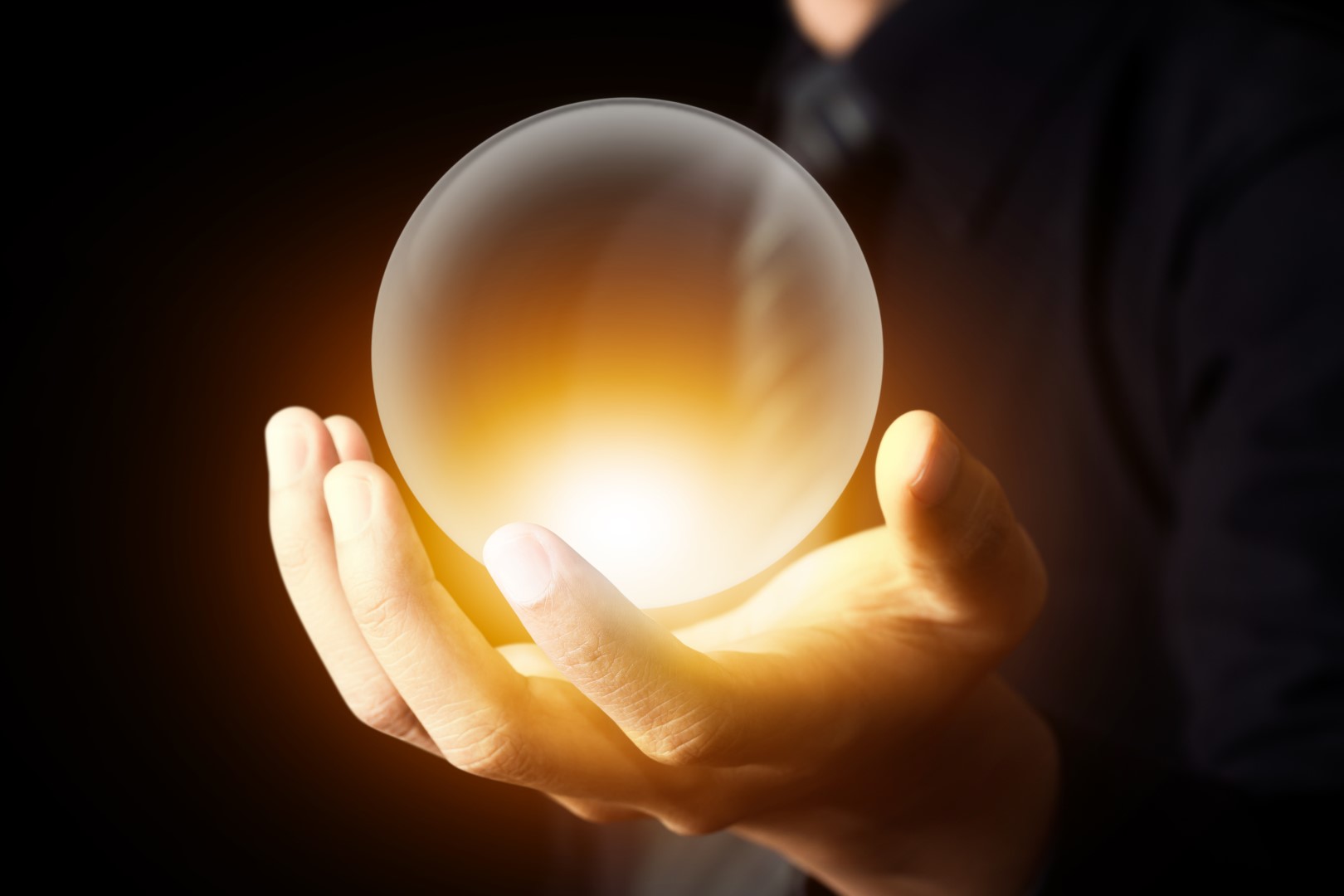 Political prognosticator for 2020 cycle lists Florida as 'Lean Republican.'
Is Florida's reputation as America's biggest swing state over? Sabato's Crystal Ball, a lead election prognosticator, believes so.
The University of Virginia political forecasting team on Thursday released its first electoral projections for the 2020 presidential election. The biggest shock may be Florida's debut in the "Leans Republican" column.
Managing Editor Kyle Kondik acknowledges the move will prove controversial.
"The omissions from the initial Toss-up category that readers may find most surprising are Florida and Michigan," he wrote in an explainer piece.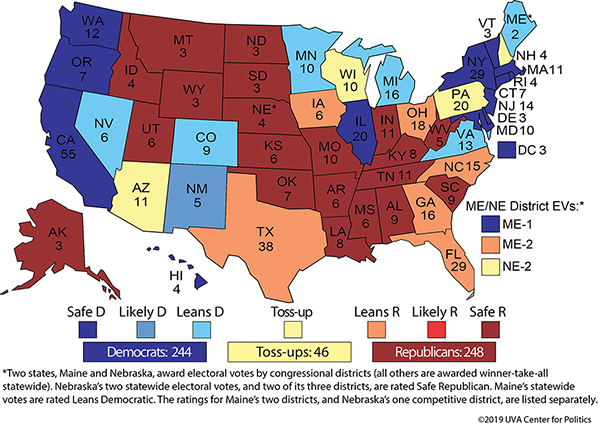 The Crystal Ball projection puts five states in its lean Republican category: Florida, Texas, Ohio, Georgia and North Carolina.
"Of these states, the Sunshine State is the one that is most arguably a Toss-up," Kondik writes.
Indeed, political observers often note Florida as the picture of a divided state. Republican President Donald Trump won the state by 1.2 percent in 2016 while Democratic President Barack Obama won it by 0.9 percent in 2012. In midterms, Republican Rick Scott won the governor's mansion by 1.2 percent in 2010 and by 1 percent in 2014.
In November, Scott unseated Democratic incumbent U.S. Sen Bill Nelson by a mere 0.2 percent while Republican Ron DeSantis won the governor's race by o. 4 percent.
But ultimately, Republicans did win most of those close elections. Ultimately, Scott's victory in November, however narrow, caught the Crystal Ball team's attention, Kondik wrote.
The reason? Promises of a blue wave did pan out in House races across the country, even if Republicans gained Senate seats in November. For the most part, the Senate gains came in red states like North Dakota and Missouri.
"Democrats probably didn't have much business holding those seats anyway, and the luck those Democratic incumbents enjoyed in 2012 ran out in 2018," Kondik writes. "But Florida, a bona fide swing state, voting Republican for Senate, too?"
That Scott unseated a three-term incumbent only further challenged Florida's purple cred. Indeed, Kondik labeled Scott's victory "one of the great electoral oddities in midterm Senate election history."
Ultimately, however, narrow the elections in Florida may be, they seem to break right even when polling suggests otherwise.
"This decade, Florida has featured two presidential contests, three gubernatorial races, and one Senate race each decided by a margin of 1.2 points or less," Kondik notes. "The Republicans won all but one of those races. Are the Democrats just unlucky, or does the GOP have a very small but steady edge in Florida?
"To start this cycle, we're going to assume the latter in our ratings."